Jackie Magnuson, incumbent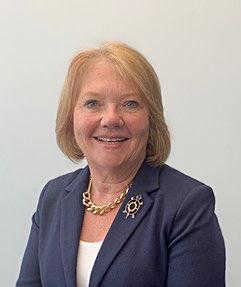 Age: 65
Address: Rosemount
Family: Husband, Verlyn, three children, all District 196 graduates.
Occupation: Middle school teacher, retired
Education: Bachelors of Science Degree in Family and Consumer Science and Early Childhood Education from Mankato State. Masters Degree in Teaching and Learning from St. Mary's University.
Qualifications: I have served on the District 196 Board of Education for the past 30 years. Currently the board chair, I am chair of the Negotiations Committee and have served on all of our board committees. I have served on working groups for the Minnesota Department of Education. Served on the board of directors, for the Minnesota State High School League 2005-2007, Minnesota State School Boards Association, 2009-2012 and National School Board Association, 2008-2014. I have a Masters Degree in Education and have 22 years experience teaching middle school.
Updated on Oct. 17 to include Part 1 of questionnaire responses.
What differentiates you from the other candidates?
It has been my privilege and honor to serve on the District 196 School Board the past 30 years. I bring a history of community involvement, encouraging and seeking out public input, coupled with a depth of knowledge. I know the value of working together. Working with teachers, parents, students, residents, businesses, local, state and federal lawmakers. Together we have built a district that has among the highest academic outcomes in the state while keeping administrative costs and property taxes comparatively low. I also bring perspective as a classroom teacher and a parent giving me a deep understanding of issues.
In what area or areas could the district be doing better? What should the district be doing to improve in this area or areas?
In District 196, we are committed to the mission of educating students to reach their full potential. Our graduates score nearly two points higher than the nation leading Minnesota average on the ACT test. But we still have an achievement gap. Providing targeted preschool helps reduce the opportunity gap and helps to make sure students are ready for kindergarten. Setting goals, priorities and focus resources will ensure that as a district we are working toward accomplishing the mission of improving education for all.
Updated on Oct. 24 to include Part 2 of questionnaire responses.
Is the district doing enough to support the mental health needs of its students and staff? Explain your answer.
No, the district is not doing enough to support the mental health needs of our students. Our job is to educate students. But every year teachers see and deal with more mental health issues. If students are struggling, they are not ready or prepared to learn. We have added curriculum in social and emotional learning. But higher class sizes, not enough counselors or mental health professional have limited students access to support. That is why mental health is a targeted item on the levy referendum.
What, if any, areas in the district budget should be adjusted?
The budget should be increased by the passage of the levy referendum! Funding from the state has not kept up with the rate of inflation and the underfunding of special education has left the district in a continual belt-tightening mode. This year the board cut $7 million out of the budget. We are now seeing the results of these cuts in larger class sizes. The passage of the levy referendum will stop the bleeding of more cuts and let us invest in smaller class sizes, mental heath support and restore after-school activity transportation.
School districts are constantly innovating. What innovative programs do you think would be a good fit for District 196's from operational and budget feasibility?
As the district looks into the future we are estimated to grow in student population by as many as 3,000. This gives us a great opportunity to look at all our learning spaces and programs and think: "Wow, what could we do!" We have developed outstanding learning programs the School for Environmental Studies, the STEM corridor in Apple Valley, our elementary magnet schools. Now will be the time to dream and be innovators with our staff and community. Maybe a collaboration with Dakota County VoTech on a career and technology center or a maybe year round magnet school. Just ideas!