Apple Valley Parks and Recreation Director Barry Bernstein has died unexpectedly, according to the city of Apple Valley. 
City Administrator Tom Lawell said March 23 that a member of Bernstein's family contacted a parks and recreation staff member the morning of March 21 and indicated Bernstein had heart attack. 
"Barry was a wonderful department head and an even better human being. He truly cared about our community and the thousands of residents he served. In fact, every email sent by Barry included the affirmative statement, 'I am here to make good things happen for other people', and he truly meant it, Lawell said. "Barry built an excellent Parks and Recreation system and his legacy lives on for us all to enjoy. He will be greatly missed." 
Bernstein, 54, was hired as Apple Valley's parks and recreation director in late 2012. Lawell said he previously worked as a parks and recreation director in Hastings from 2004 to 2012 and as a recreation program supervisor in Lino Lakes from 1991 to 2004 before coming to Apple Valley.
He earned bachelor of science in recreation and leisure services, parks and recreation from Winona State University, a master's of public and nonprofit administration from Metropolitan State University and is a graduate of St. Louis Park High School, according to Bernstein's LinkedIn page. 
His obituary says he played football at Winona State after graduating from high school. He touched many "with his humor, friendship, advice, and as (a) coach for the (Southwest Minneapolis) sports community." Because of COVID-19, his funeral will be private. He is survived by his wife, Sherri; children, Raina and Ayden; siblings Burton (Sara), Neil (Carol) and Patrice Winkelmann; nieces, and members of his wife's family.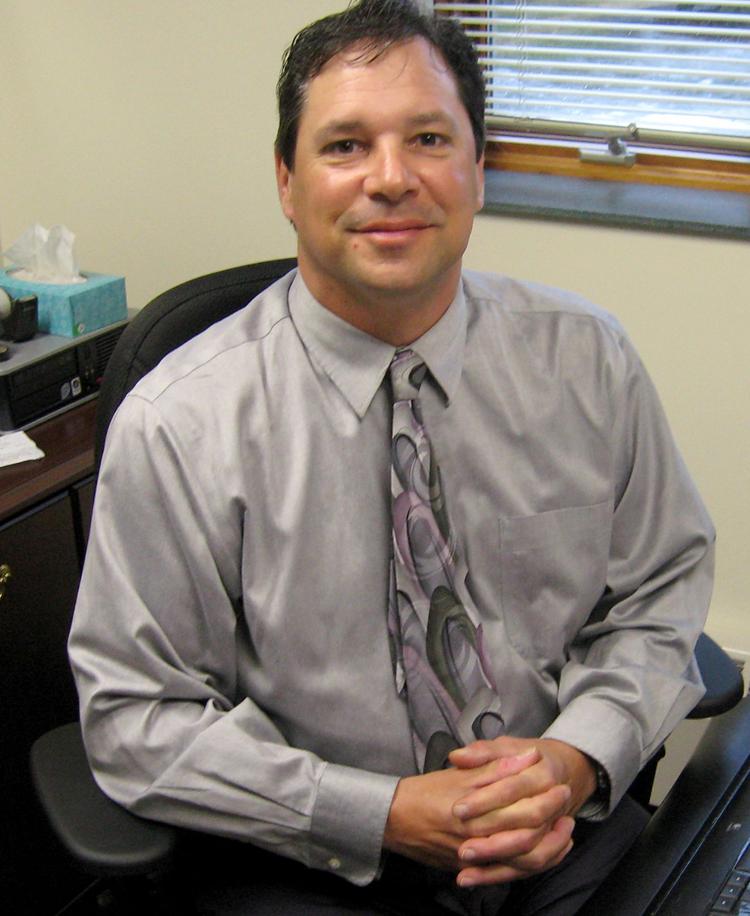 Apple Valley Mayor Mary Hamann-Roland said she remembered being excited when Bernstein was hired by Apple Valley because of his good work with the trail system in Hastings. Apple Valley's trail system has improved during his time with the city, she added. 
Hamann-Roland said Bernstein had recently been working with Dakota Electric on a project to bring solar power to Hayes Park Arena, Apple Valley Community Center and Apple Valley Senior Center. He also was working with area residents to bring an inclusive playground to the city. 
Bernstein was passionate about keeping the community a place where everyone was welcome and he understood the park system had to be accessible to everyone. The city mourns his loss and he touched the lives of many people, Hamann-Roland said. 
Hamann-Roland called Bernstein "one of the kindest and best parks and recreation directors." 
"Barry was one of those people, if he couldn't get it one time he wouldn't just let it sit. He would keep pursuing it. He really was a passionate human being and he would give you the shirt off his back. He was one of the kindest people I know.," she said.
Working with youth
Bernstein also coached youth baseball with the Minneapolis Youth Baseball Association, according to the group's Facebook page. In a March 21 post, the organization said Bernstein was a Millers coach from 2013-2016 and "was a big part of the Washburn program after that." 
"Barry was always a blast of energy and positivity, and he touched so many lives," the group said.
Bernstein served on the Minnesota Recreation and Park Association's board of directors multiple times between 2007 and 2019 and was involved with numerous sections and committees throughout his career, according to MRPA. 
MRPA said in a March 23 message to its members that Jerry Flewellen, a friend and colleague of Bernstein's, had started a GoFundMe fundraiser at www.gofundme.com/f/barry-bernstein-parks-and-recreation-scholarship to create a scholarship in Bernstein's name through the Minnesota Recreation and Parks Foundation. The scholarships are awarded at an annual banquet to students going into the parks and recreation field.
As of March 24, over $6,000 had been raised.
Flewellen wrote on the GoFundMe page that Bernstein had a passion for impacting youth through coaching, hosting neighborhood friends or speaking at university parks and recreation classes. 
"He would always look for the kids who needed help and do what he could for them. Food, money, jobs, a sturdy shoulder or guidance were things he provided routinely for those in need," Flewellen said.
"Barry was a leader in the field of parks and recreation. Not only did he serve his communities with passion but continually worked to improve the lives of those he served – especially students."