Before this year, Apple Valley High School sophomore Devin Martin had no prior experience working with drones.
He has operated remote control cars and played his "fair share" of racing games on a video game console. He found those skills to be useful May 18 when he and other AVHS students competed against a team from St. Louis Park High School in the first Minnesota State High School Racing Tournament at AVHS.
Martin said he's always found drones to be interesting. Since learning to pilot them in recent months, he's grown to enjoy flying them with first-person view or FPV for short. With FPV, a drone pilot wears goggles that allow them to see the live feed from a camera mounted on the drone they're operating remotely.
Martin prefers to fly drones in FPV rather than by line-of-sight, when people fly without the goggles and follow the drones in flight.
"Being able to make those minor adjustments is definitely the hardest part," he said of piloting.
The inaugural event featured exhibition racing with Valley Middle School students, a demonstration by the Minnesota STEM Partnership, individual high school FPV and line-of-sight racing, a high school team relay race and elite racing with the area's top drone racing pilots.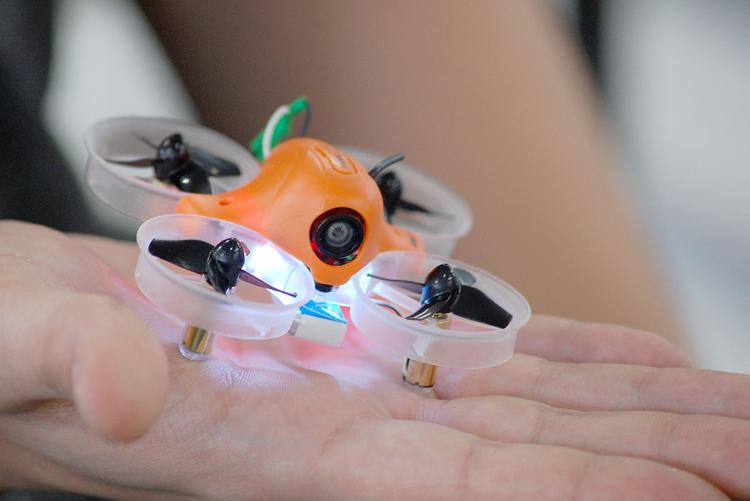 The St. Louis Park Orioles took home the team relay trophy while Andrew Martin from the Apple Valley Eagles won first place in the FPV race and Thor Oase from Apple Valley got first place in the line-of-sight race. Blake Gabriel finished first in the elite drone race.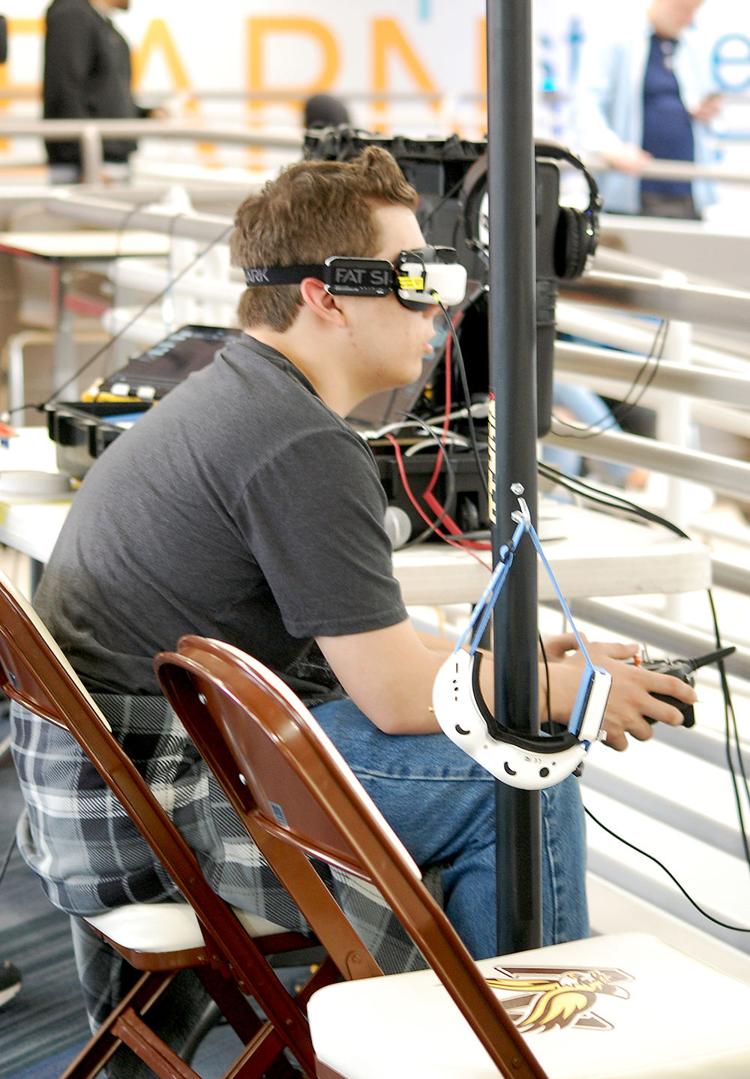 During races, pilots had to fly their palm-sized Tiny Whoop quadcopter drones indoors through obstacles designed by students. The race courses used all three levels of the high school.
The event was organized with the help of drone racing entertainment startup Hydra FPV. CEO and co-founder Marty Wetherall said the company believes drone racing can be used as an educational platform. Students learn how to fly drones, fix them when they crash, refine their motor skills and learn about video transmission and other science, technology, engineering and math skills.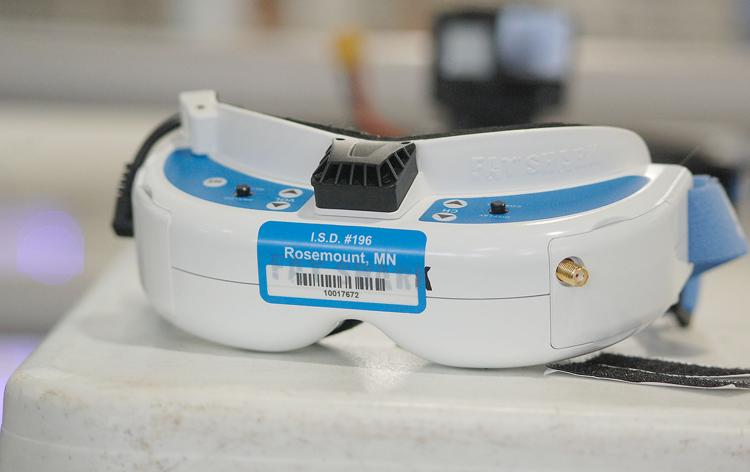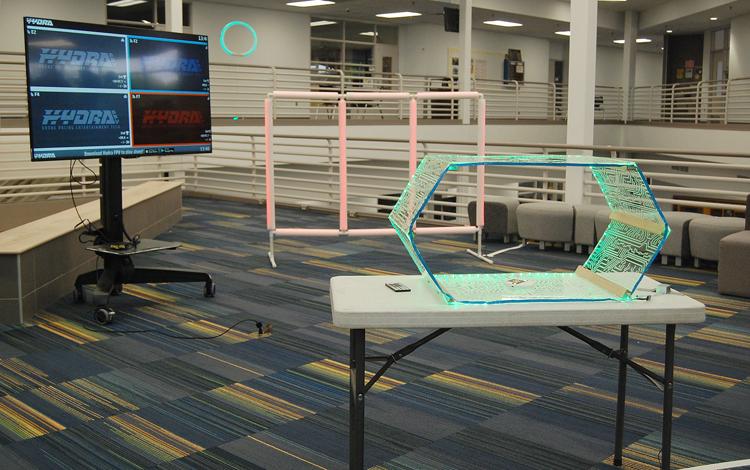 "We truly believe it's the sport of the future," he said, later adding that it's a "STEM education revelation hiding inside the sport of the future. So, getting high school teams going on it makes perfect sense."
Working with drones is a recent endeavor at Apple Valley and St. Louis Park.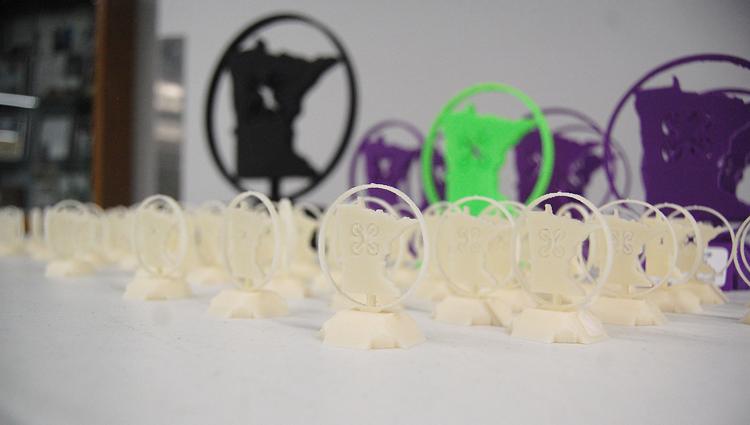 In Apple Valley, Fabrication Lab coordinator Chris Lee worked for over a year to get a new Drone Construction, Modification and Flight elective added to the school's offerings. The school kicked off the new class this spring.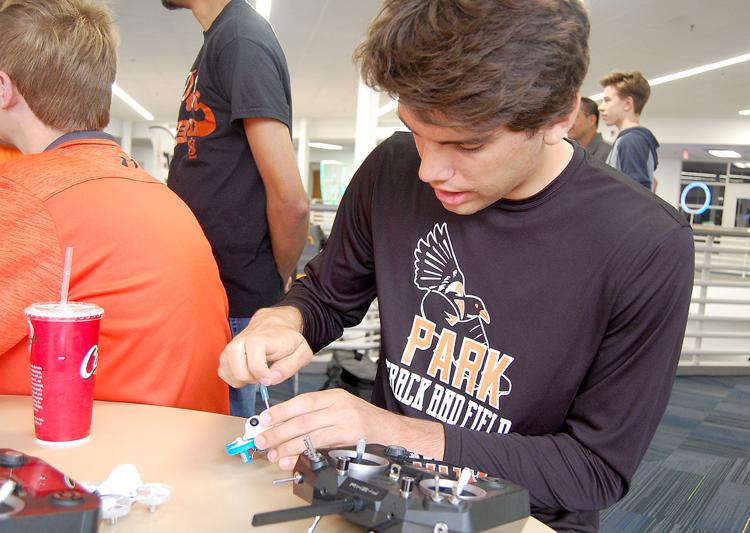 "The goal is to basically learn how to fly drones and modify them," Lee said. "How they approach that is different for every kid and every team. That's what's cool to see."
St. Louis Park's Engineering 3 class added a unit about drone science after Wetherall, a parent of children in St. Louis Park Public Schools, coordinated with engineering teacher Mark Miller. Starter drone kits were purchased for the students to assemble, but they didn't modify them as much as Apple Valley did, Miller said.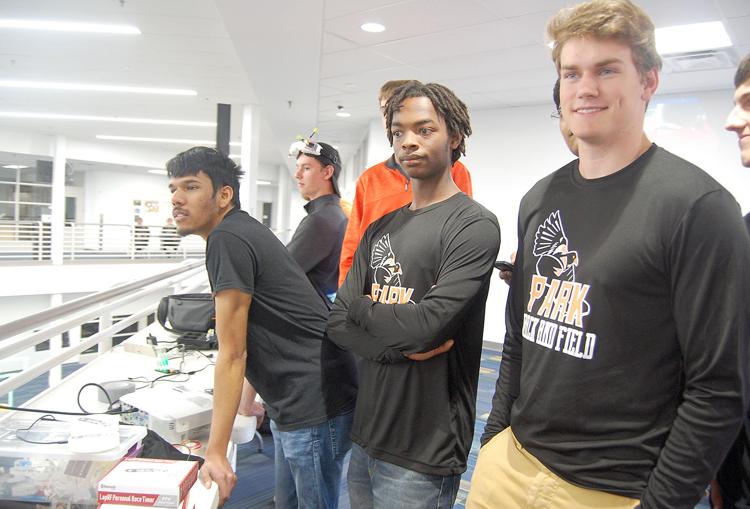 "What kind of drew me into it is the engineering piece that goes along with it, of putting something together," he said. "There's a lot of learning that goes along with drone racing. The bottom line is the kids had a blast doing it."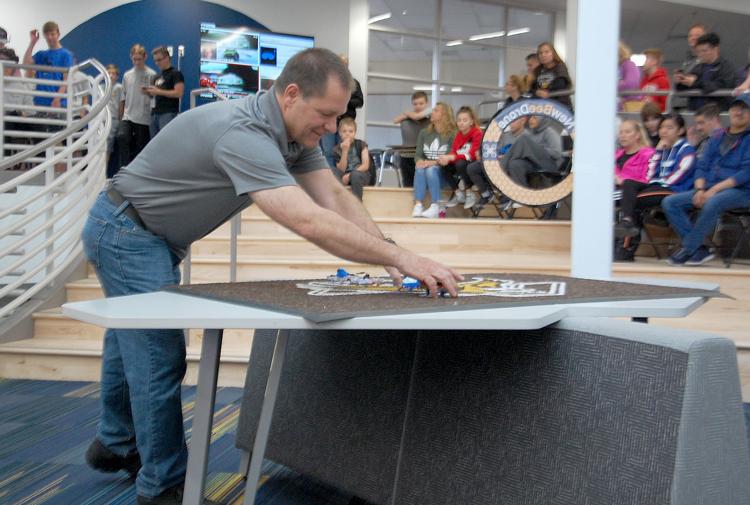 A chance meeting over the winter became the genesis for the drone racing tournament.
Lee said he was at Hub Hobby in Richfield buying drone parts before the new drone class at Apple Valley High School. He ran into Wetherall and learned about what they were doing in St. Louis Park with drones. After the Hub Hobby meeting, several emails were exchanged and "it kind of evolved over the months."
Lee said the drone class has generated a level of interest from students that he's never seen before in his over 30 years of teaching. Students often were already waiting at the fab lab before it opened to work on the drones and they often stayed late after school to practice with them.
"When you get learning like that it's fun and they don't really realize they're learning," he said.
Miller said he enjoyed seeing how the students from both schools interacted with each other during the competition.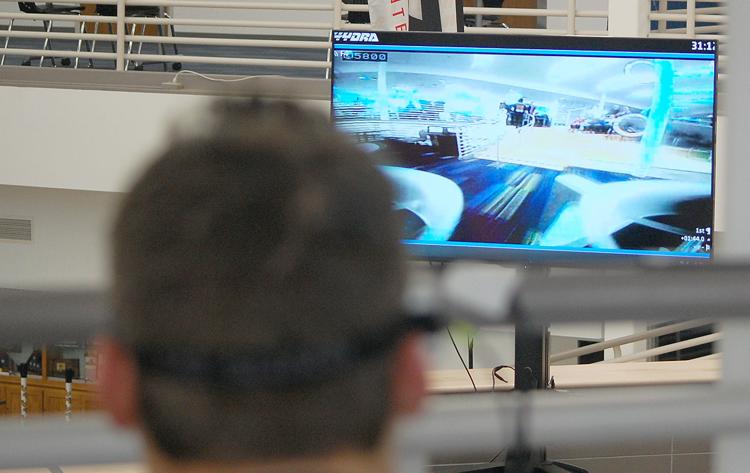 "Even though it's a competition they've gone through the same trials and tribulations with this of breaking drones and fixing cameras and hitting each other. It's a great common bond these kids have," Miller said.