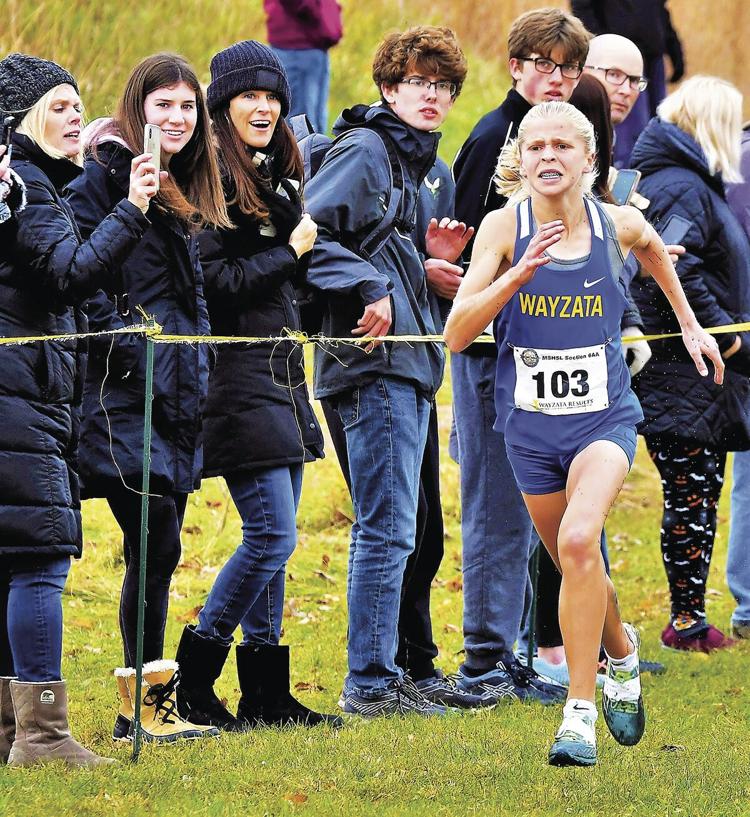 Wayzata High's girls cross country team is ranked sixth nationally going into the 2020 season.
Head coach Addy Hallen returns her top nine runners from last season, so the ranking didn't come as a huge surprise.
Among the Trojans back on the trail this year is sophomore Abbey Nechanicky, who is already one of Wayzata's all-time best runners.
" Abbey will challenge the top runners in the state - Analee Weaver from Stillwater and Anna Fenske from Farmington," Hallen said. "Abbey takes care of business every day. She had a super-solid summer of training. The process is the most important thing this year."
With COVID-19 looming, no postseason dates have been set at this time. Of course, the Trojans hope there is a State Meet because they are always there and always in contention for the title. The same is true of Wayzata's Lake Conference rival Edina, the defending state Class AA champion.
Joining Nechanicky in the Trojans' returning group are seniors Grace Link, Lauren McCollor, Emilia Arnone and Ingrid Halverson. Ella Braufman is the only junior returning as a letter winner. Sophomores back include Grace Weber, Grace Mignone and Teegan Anderson.
Nechanicky is the defending Lake Conference champion with a 5K time of 18:09 last fall at Gale Woods Farm. Link made the all-conference team, as well, finishing eighth in the Lake Meet. Weber was 12th, and also an All-Lake selection. Anderson placed 15th and Braufman came in 17th. Mignone finished 19th.
In addition to the returning varsity runners, Wayzata has talent in the pipeline with junior Lily Allison and sophomores Nora Mickelson, Sophie Olmscheid and Maddie Parker awaiting their turn.
Younger runners on the radar are eighth-grader Julia Maroon, who has already run a mile time of 5:30, and seventh-grader Emma O'Keefe, who has a mile time of 5:39. A third promising middle-schooler is Maddie Gullickson.
COVID-19 has had only a slight effect on the turnout for cross country, Hallen noted.
"We have about 70 kids in the high school, which is down 5 to 10 from last year," she said. "And in the middle-school program there are 50 girls."
Hallen added that the girls are ready to race. "Training has gone smoothly," she said. "The relationships within the team are super strong."
With mainly Lake Conference meets this season, the coaches are pulling together, emphasizing safety protocol.
"The silver lining with the COVID situation is that the coaches have come together for more collaboration," Hallen said. "I feel blessed to be part of this group."
Follow the Sun sports writers on Twitter @MNSunSports and on Facebook at facebook.com/SunSportsStaff.