Since 2016, the city has experienced more than 20 emergency water breaks
Hoping to avoid the several emergency water breaks Tonka Bay has experienced in recent years, the city is seeking funding to replace its main water line.
When a water break happens, the majority of the city can be without water for hours.
The main line runs near County Road 19. Each break costs the city an average of $15,000 to fix, Mayor Adam Jennings said.
"When you have breaks that are that expensive and that frequent, it just gobbles up our operating budget. Basically, we're in a situation right now where we can't repair this, we just need to replace it. If we continue to repair it, it's going to continue to be an issue for us, and it will ultimately end up costing us more than the replacement itself," he said.
The city's operating budget is $1.2 million each year, with half going to the police department and fire department.
According to Jennings, the water line was constructed in the 1970s and has been due for replacement for years. The average lifespan for a main water line is 50-80 years.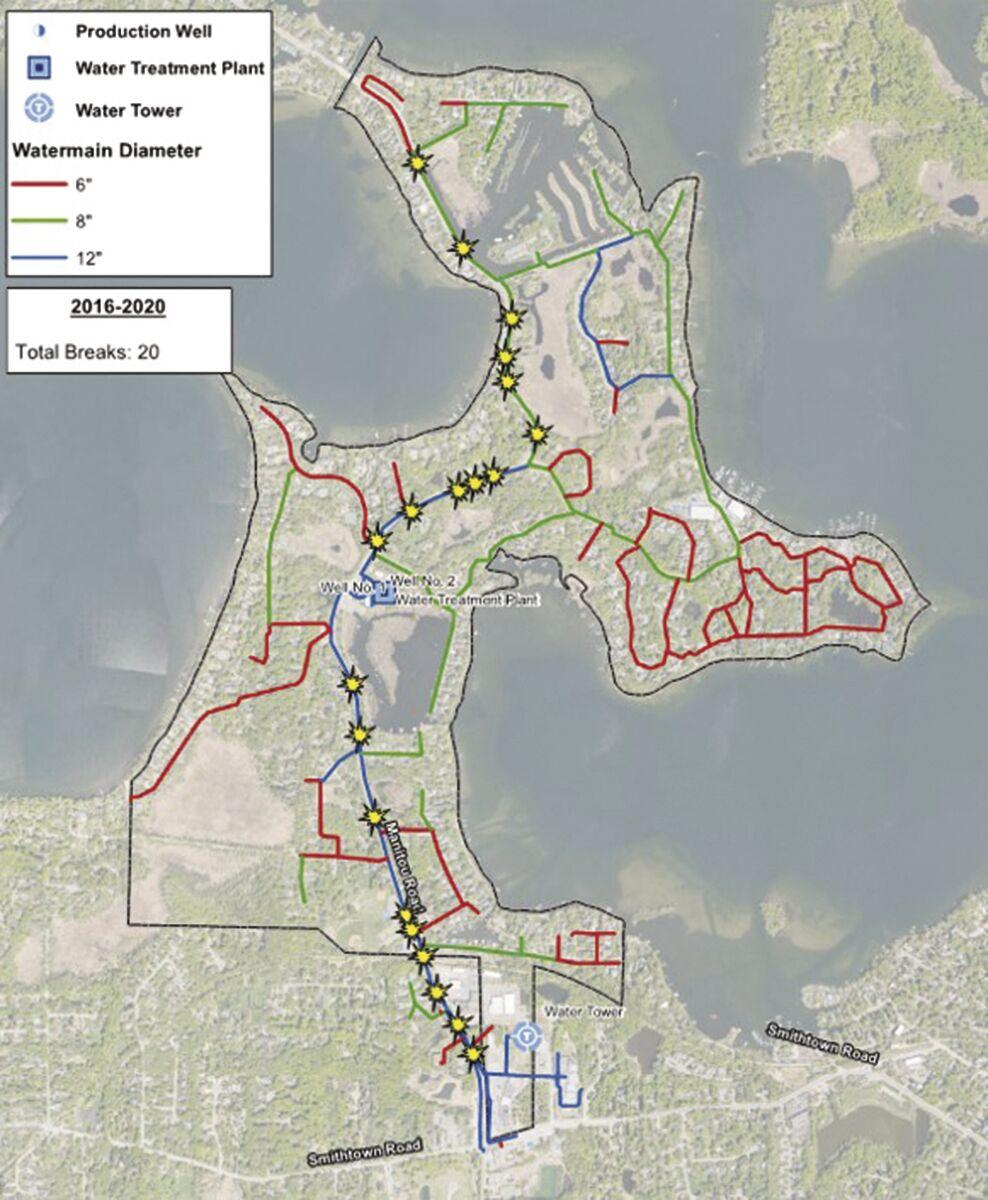 The city's residents have been at the mercy of many emergency water breaks in the last several years. Diedre Ferris, a retired information technology program manager, is one Tonka Bay resident who said her daily functions at home are restricted due to the breaks, including restricting her access to drinking water.
"I have a fire hydrant in my front yard. Of course there's always a fear of, God forbid, there was any kind of emergency or fire and that hydrant is out of commission when I don't have water," she said.
Jim Haigh, another resident and a retired lawyer, said the water breaks hadn't been a big deal until the past three years. Haigh, who is immunocompromised, has spent more time at home and has difficulty planning his days when he doesn't know if a water break will occur or when it will be fixed.
"On a day-to-day basis, right now, we're fine. The fixes have been repaired. But I know that others in our neighborhood, who have perhaps more serious health issues than I have, are maybe more put out. Being home without water is certainly critical," he said.
Replacing the entire water line would cost the city more than $3 million. Tonka Bay so far has come up with 50% of the funds from its utility budget, but is looking to the state for help with the rest.
State Rep. Kelly Morrison, DFL-Deephaven, and State Sen. Ann Johnson Stewart, DFL-Wayzata, have authored bills on each side of the Minnesota Legislature and reached out to the Capital Investment Committee for the remaining funding.
Johnson Stewart, who is also a civil engineer, said she was frustrated in the past that many have not been paying attention to Minnesota's infrastructure needs.
"People will say, 'well let's just do it' and you can't just do it. You can't just keep repairing a water line or you can't get emergency funding and do anything immediately," she said.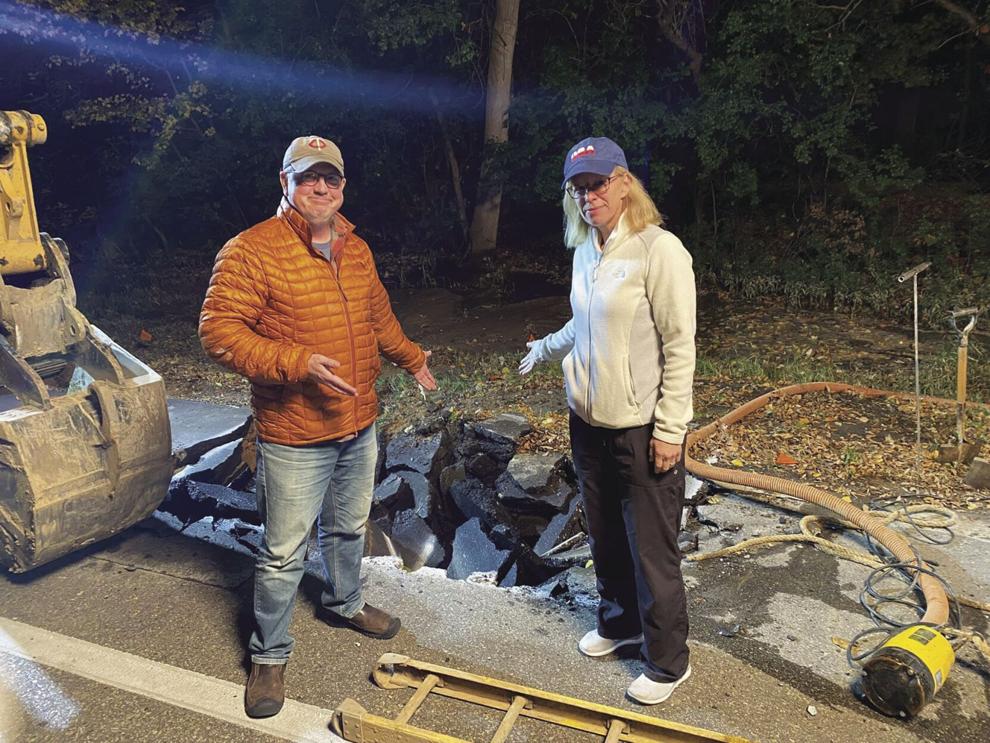 During Tonka Bay's last emergency water break on Oct. 24, Johnson Stewart posted a YouTube video of the break's process.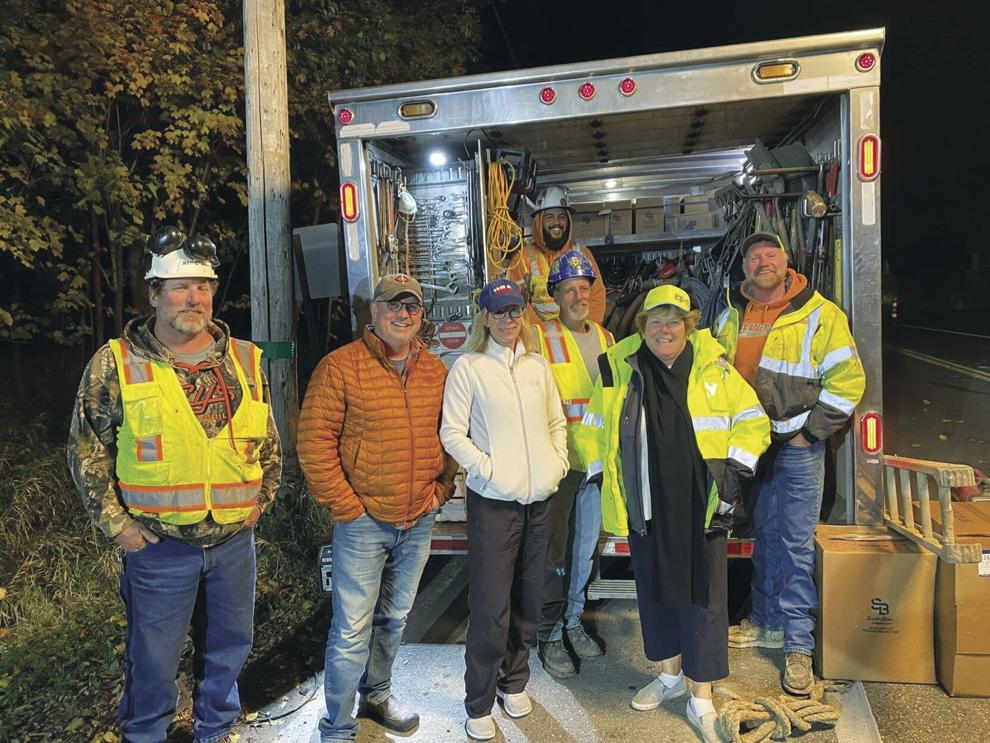 "It was a great opportunity to show you, live, what happens when a water main breaks. If you saw that, number one, 1,000 people were out of water," she said. "Number two, we have city staff sitting around, not because they're lazy but because we were waiting for the gas company to come. You cannot do a water main repair without doing utility locates - it's against the law frankly. So all of that sitting around time costs money, too."
Morrison has also been advocating for local infrastructure projects, especially as the number of breaks on Tonka Bay's main water line have been increasing in recent years.
"Having access to water is pretty fundamental. If the residents in Tonka Bay can't have drinking water and water to cook and clean with, it makes it pretty difficult to live there," she said.