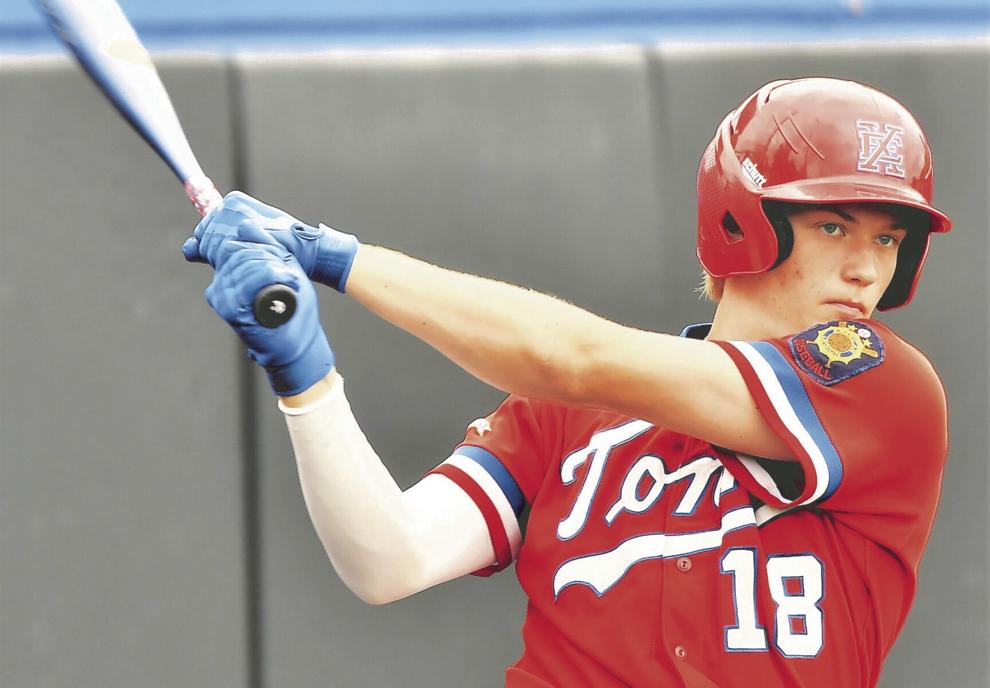 Mention the name Walter Johnson and old-time baseball fans will tell you that he was one of the fastest pitchers in Major League Baseball during his Hall-of-Fame career.
Mention the name Walter Johnson in Minnetonka, Shorewood or Excelsior and current baseball fans will say, "Oh, sure. He's Minnetonka High's third baseman."
The famous name fits the young Johnson's game, as he proved again in a 2-1 South Hennepin Legion League victory July 15 at Edina. Johnson scored both runs of the Fire Club, which improved to 18-7 for the season, and it was his home run that provided the victory margin.
Excelsior had seven hits in the game, two of them by Charlie Hemer, who had the other RBI.
Like the Hall-of-Famer Walter Johnson, the local Walter Johnson is humble, team-oriented and a leader by example.
"Hitting is kind of a natural thing for me," said Johnson, a 6-3, 210-pound 2021 Minnetonka High graduate. "When I first picked up a bat, I swung it left-handed."
Johnson didn't hit a home run during the high school season, but he has five of them this summer in Legion ball.
"I didn't have as strong a high school season as I wanted to," Johnson said. "But, of course, the team did really well."
Minnetonka made it to the State Class AAAA Tournament, beating Stillwater 6-5 in the first round and then dropping a 3-2 heartbreaker to eventual champion Farmington in the semifinals.
"The State Tournament was one of my best experiences in baseball," Johnson said. "We totally came together as a team. I loved playing with the guys in the senior class and coming to a peak the last week of the season. They've been on my teams throughout my baseball career, and I am going to miss them."
This week, the Excelsior Legion team begins its quest for the Sub-State 4 title. All games will be played at Wayzata High School.
"Our two biggest rivals for high school and Legion are Hopkins and Wayzata," Johnson said. "They are the teams we have to beat to win sub-state. I think we have one of our deepest teams this year. Pretty much everyone is available to pitch."
By playing Legion ball this summer, Johnson is preparing for his first season of baseball at the University of Wisconsin-Eau Claire.
"I am super excited about Eau Claire," Johnson said. "I like the coach and they plan to play me at one of the corner infield positions - first or third. I have played third longer, but I am also comfortable at first."