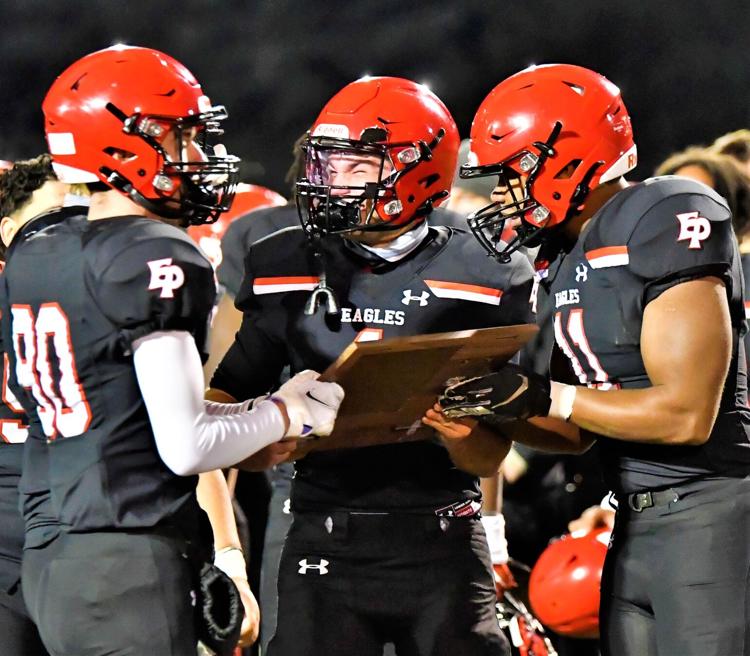 Statistics favored Eden Prairie in the Eagles' 21-7 football playoff win over Prior Lake Friday night.
Even though he was affected by a hamstring injury, Eden Prairie's star halfback Johnny Hartle rushed for 209 yards and scored two touchdowns. He also caught one pass for 19 yards.
Dan Knudsen added to EP's 320-yard rushing total with four carries for 36 yards and a touchdown. Tyler George rushed three times for 25 yards.
Coach Mike Grant's Eagles had 399 total yards to 238 for the Lakers.
Eagle quarterback David Warren-Mitchell passed for 79 yards and Cade Kramer led in receptions with three for 18 yards.
Another key stat in Eden Prairie's favor was the first-down total. The Eagles had 18 to 12 for the Lakers.