Come July, Minnetonka and Hopkins will have newly constructed pickleball courts in city parks.
Eight courts will be constructed in Lone Lake Park in Minnetonka. Construction is expected to begin May 1 or earlier and be completed in mid-July. The courts will be constructed in the south end of the park, just west of the picnic shelter.
The Minnetonka City Council awarded the bid to New Look Contracting, Inc., the lowest bidder at $372,431. Total project cost is $410,000.
Five courts will be constructed in Central Park in Hopkins. Construction is expected to begin mid-May and be completed in late July. The courts will be constructed in the north end of the park, just east of the parking lot.
The Hopkins City Council awarded the bid to Barber Construction, the lowest bidder at $208,647. Total project cost is about $262,000.
Courts specifically dedicated to pickleball will be a first for both cities. Currently, the sport is played on tennis courts, basketball courts and paved hockey rinks.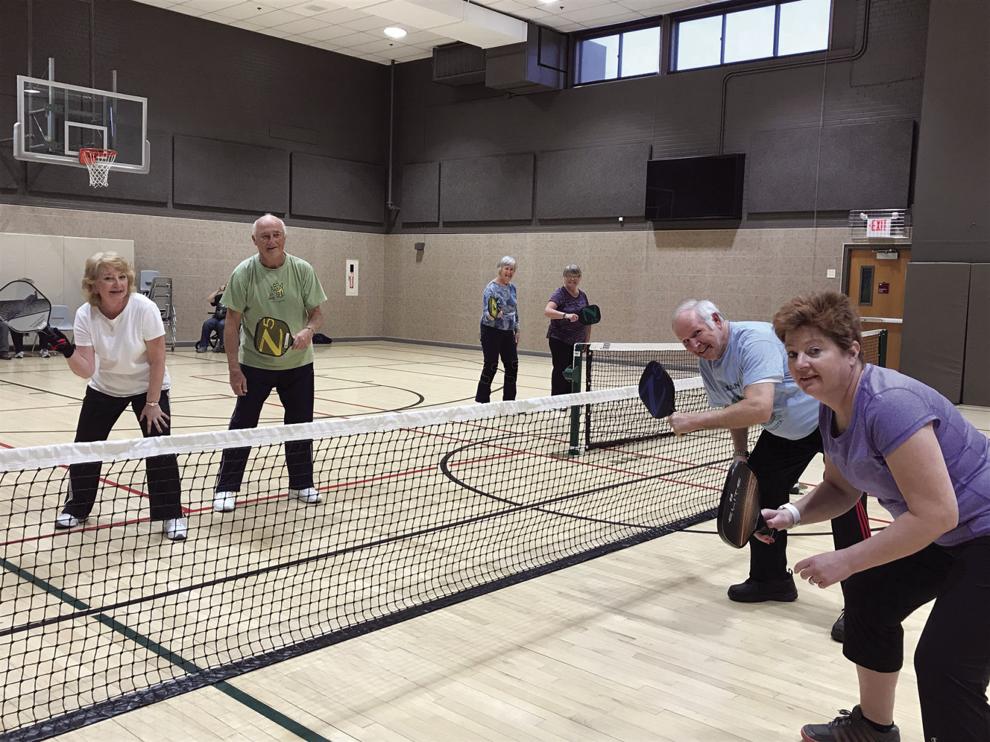 "This is something that the community's asked for," Hopkins Councilmember Aaron Kuznia said.
Pickleball is one of the fastest growing sports both locally and nationally, according to a city document.
Pickleball is a racket sport that combines elements of tennis, badminton and ping-pong, according to the USA Pickleball Association. Equipment required is a plastic ball with holes, similar to a wiffle ball, and paddles, which look like oversized ping-pong paddles.
The sport can be played as doubles or singles on a badminton-sized court and a net set at 34 inches high in the center and 36 inches high at the sidelines.
The senior population in particular has taken a liking to the sport. More retirement locations have adopted pickleball as an activity for residents, leading to a boom in popularity and court construction throughout the country, especially in southern states, according to the association.
Local places that offer pickleball, like the Hopkins Activity Center, have seen a huge demand for the sport. The center introduced the sport in 2011, and "it just started to go crazy as far as people joining it," said Debbie Vold, the center's assistant coordinator.
The center's two courts accommodate eight players at a time. Whenever it's offered, more than 20 players typically show up and end up waiting between games.
"We had eight people playing and 17 people waiting, and that's basically the trend every week," Vold said of a recent pickleball session.
Players keep coming back for more pickleball.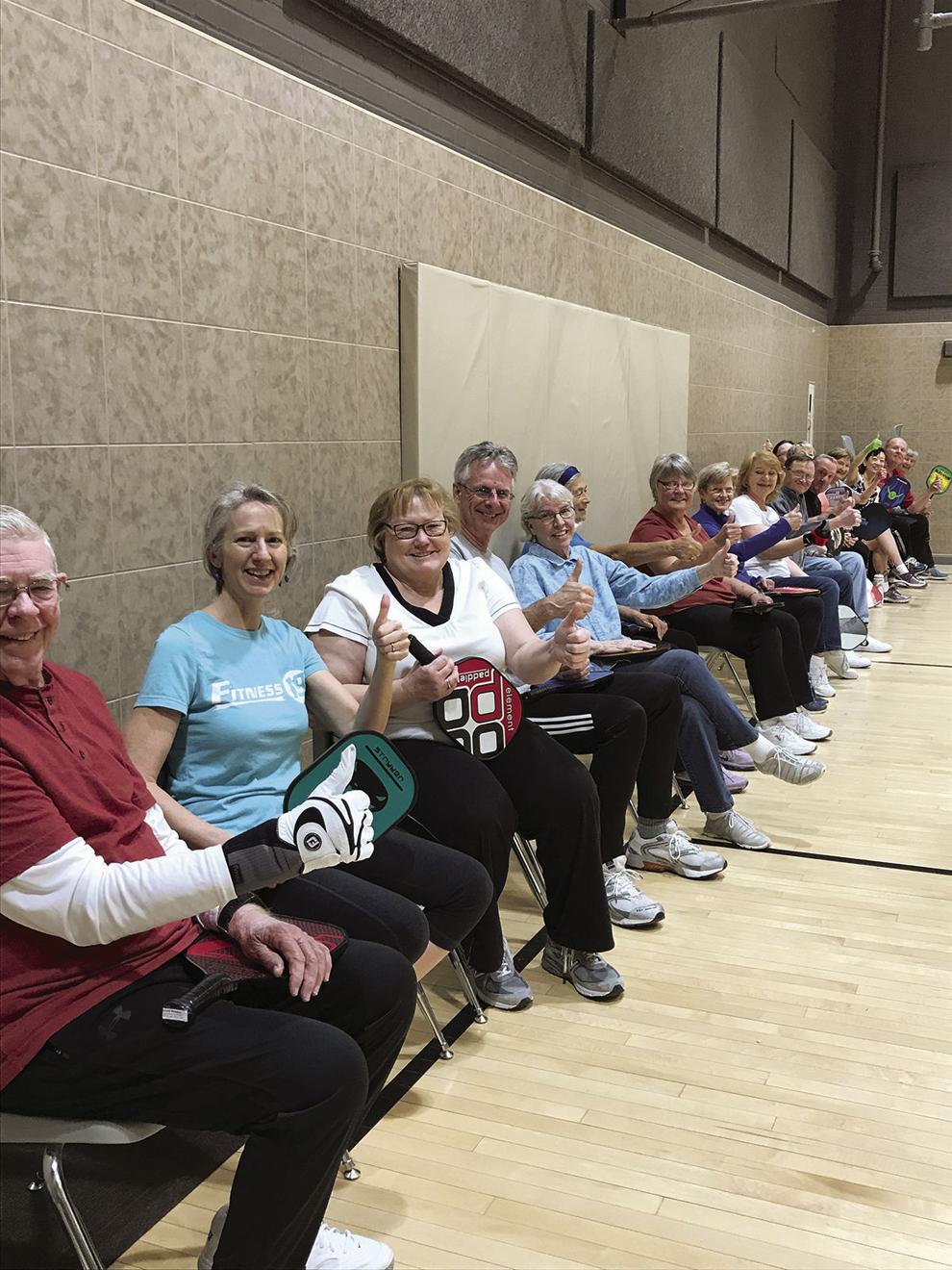 "If they could, they would be in here every day of the week playing pickleball," Vold said.
Vold said it's fitting for seniors because "it's a small court and there's no need to run backwards, but you're still getting physical exercise and it's a very social activity also."
According to the association, pickleball was invented in 1965 by two men who wanted to provide entertainment for their families. Joel Pritchard and Bill Bell returned to Pritchard's home after playing golf to find their families sitting around with nothing to do.
The property had an old badminton court, but they couldn't find the correct equipment or a full set of rackets. Instead, they improvised and played with a ping-ping paddles and a perforated plastic ball. They first volleyed with the net set at 60 inches, which is the standard height for a badminton net, but decided to lower it to 36 inches as they played.
The next weekend, Barney McCallum was introduced to the game. The three men created rules, relying heavily on badminton, while keeping in mind to create a game that the whole family could play together.
There are two theories as to how the name originated. Pritchard's wife, Joan, said that "the combination of different sports reminded me of the pickle boat in crew where oarsmen were chosen from the leftovers of other boats."
McCallum said that the game was officially named after the Pritchards' dog, Pickles, who would chase the ball and run off with it.