Coming off a five-win season in 2019-20, Hopkins/St. Louis Park has nearly all of its players back, including Syracuse-bound senior forward Erin Brousseau, who led the team with 19 points last season on 15 goals. She posted 32 points as a sophomore (21 goals) and scored seven times as a freshman.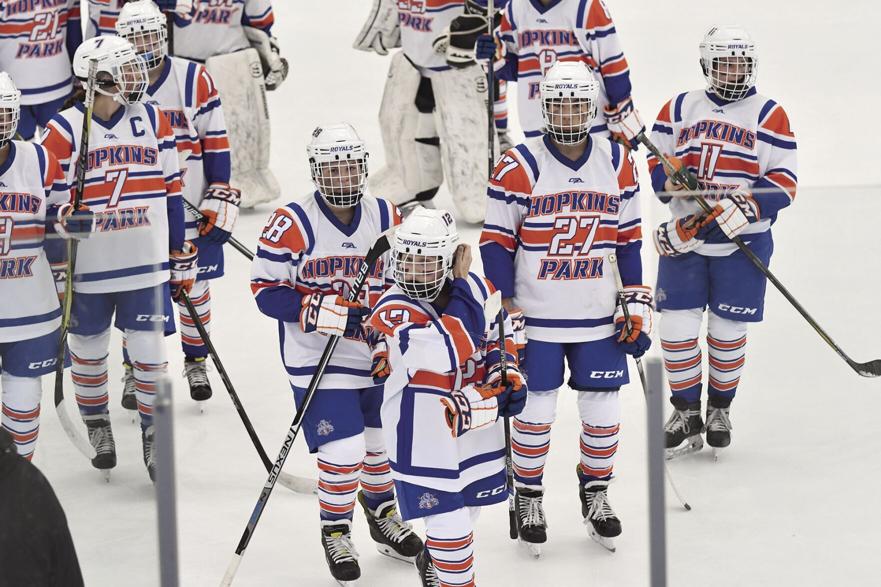 Brousseau will serve as captain, alongside classmates Abby Meyer and Charlotte Rich.
Coach Ryan St. Martin planned on this season, his third with the program, to make a big push with so many experienced players in the lineup.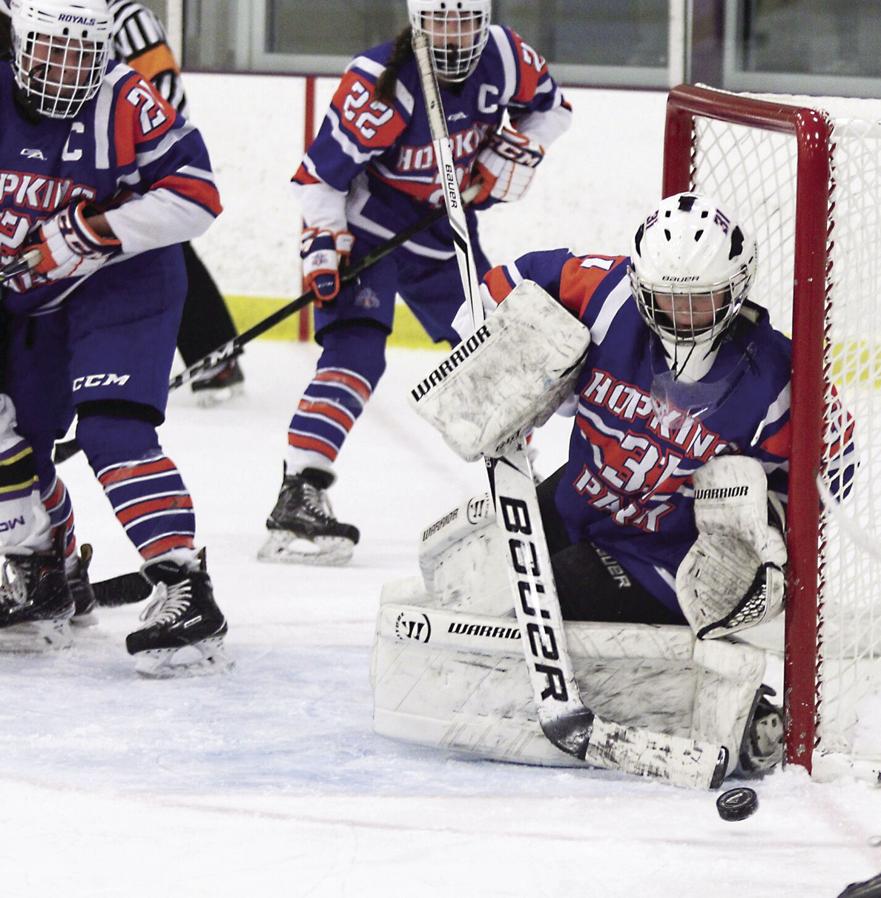 "We're optimistic about the season," he said. "We didn't realize it would begin in January but we are excited as a group."
In addition to having its scoring back, starting goaltender Leah Bosch won't catch any teams off guard like she has in the past. Bosch will be between the pipes for a third season with 10 collective wins making 1,595 saves over the last two seasons. She added two shutouts last winter while lowering her goals-against average from 4.66 to 4.09 and saves percentage from .864 to .895 last season. 
Fifteen different Royals picked up at least a point, including Boesch, who picked up her first assists in a 5-2 loss at Holy Angels on Dec. 7, 2019.
As for those back, Rich was second on the team in scoring with 11 points and senior Meyer added nine points to be third in scoring. Sophomore Sofia Hoffman led the way with seven assists and junior Megan Stoldorf equaled Rich with six assists apiece.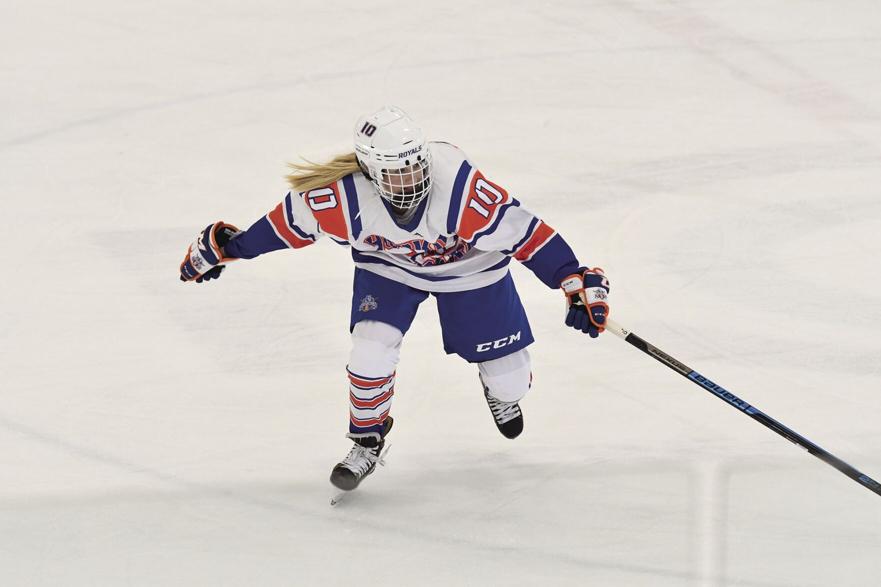 What St. Martin learned about this group from last season was how they were all good leaders in their own right. "Another year older, this year they are looking to make other players better around them especially in the years to come," he said. "They are in a huge spot to make an impact now."
Hopkins/Park added a transfer student from China in Ella Slaby who will serve as Bosch's backup goaltender. 
Under St. Martin, special teams play has started quickly and the same power play groups remain in place. "The girls know what to expect in the systems we run and how we conduct ourselves," St. Martin said. 
Brousseau, Rich, Meyer, Bryn Etzell and Sofia Hoffman will be in the mix on the first power play. On even strength, few changes are in store in the lineup with Rich moving up to wing or center after being a defenseman last season. Carmen Hoschka will be another center or wing to split time depending on the matchup. Meyer and Hetzel played a lot of the season together as a defensive pairing and will be the top duo. Alicia Swensen and Julia Amato make up another defensive pair. Swensen and Amato split time between forward and defense last season. 
The Royals will play two teams in the Lake Conference this season to go with the non-conference schedule.
The Royals open the season at Princeton Friday, Jan. 15, with a 7 p.m. start at the Princeton Arena and head south the next day to face New Prague at 3 p.m. 
The home opener for Hopkins/Park is 12:30 p.m. Saturday, Jan. 23 at the St. Louis Park rec center against Princeton.