Last year's leading scorer, freshman guard Olivia Olson is back and healthy
Benilde-St. Margaret's girls basketball will be tested right out the gate with reigning Metro West Conference champion Chaska visiting the St. Louis Park campus to open the 2020-21 season Thursday.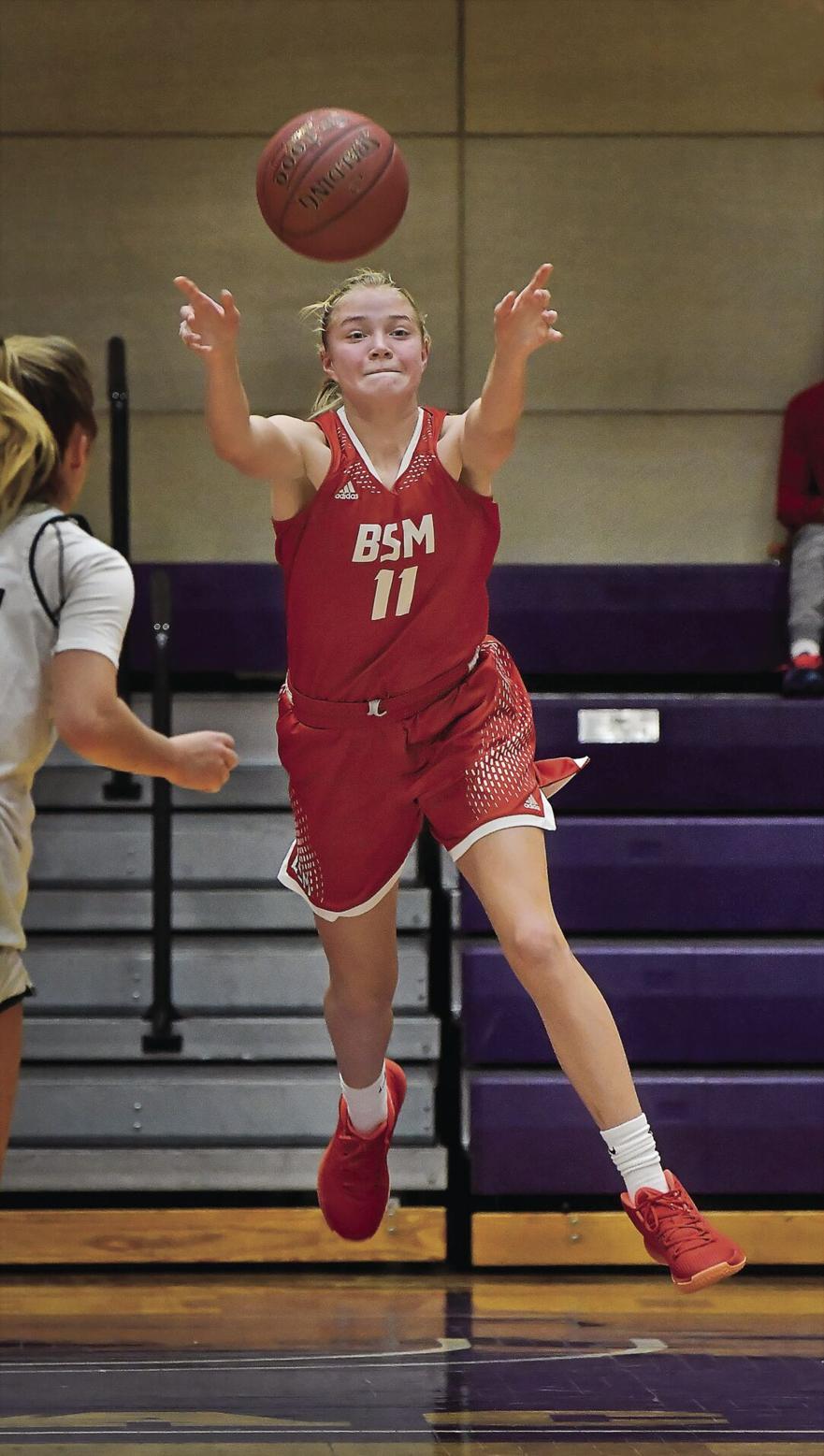 The Red Knights went 6-20 last season including a 2-10 mark to finish sixth in the Metro West Conference. 
The Hawks were perfect in all 12 conference games last winter going 22-4 overall.
BSM coach Michael Swann has eight players back on the roster from last season and only has one senior on what will be another young squad.
He says the team is looking forward to the challenge facing Chaska and even more so to get the season underway.
Freshman guard Olivia Olson averaged more than 15 points per game last season and is recovered from a broken ankle just ahead of the soccer season, where she was slated to be the starting goalkeeper.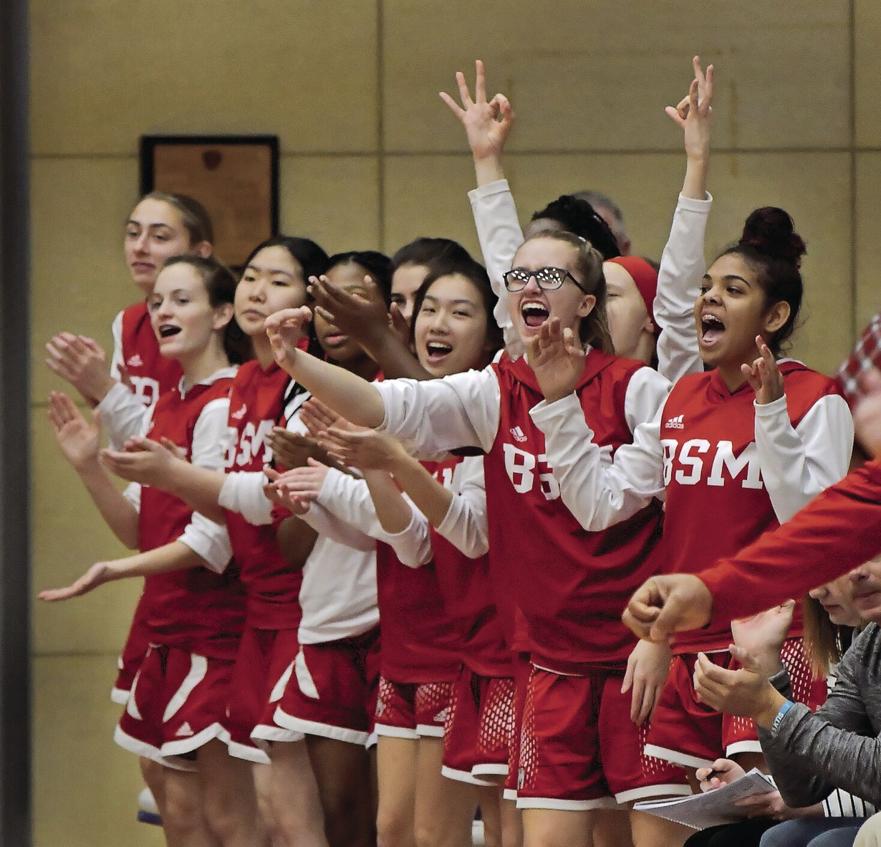 Olson helped power BSM past Minneapolis Roosevelt with 29 points in a 68-34 win over Minneapolis Roosevelt in the Section 6-3A opener. She had a string of four straight games with at least 20 points including a season-high 40 points in an 86-55 loss at DeLaSalle.
Freshman guard Brooklyn Miller will start at the No. 2 guard spot and backup Olson at the point and fellow freshman guard Tyreana Reliford. 
Inside, look for junior Lindsey Layton to expand her role as a contributor inside the paint.
Swann said he learned to keep the grind going with a long 18-game season. "It's a long time and most of these girls are used to only playing on the weekend. We've got to make sure these girls are prepared each game, watching game film of the other teams and make sure they understand it's a long season."
The Red Knights took part in The Breakdown fall league at Hopkins and Bloomington without the services of Olson and Leyton. "But we had a chance for other girls to step up and learn what they had to do," Swann said, including Miller, Reliford, Wright, Mackenzie Wells, Mackenzie Swann and Sierre Lumpkin. "They really stepped up with the opportunity to play and Olivia [Olson] helped coach and again that's growth to see her be able to coach."
With only 10 days between the start of tryouts (Jan. 4) and the opening game (Jan. 14), Swann said the goal of practice is to get everyone acclimated to playing basketball again and to make sure the defense is solid before working on offensive fundamentals.
"We have to be successful on defense with our man-to-man at first," he said. "Because I know we will score." 
After hosting Chaska Thursday, BSM plays two more games at Haben Center to open the 2020-21 season including Orono Saturday, Jan. 16 at noon and Minnetonka Tuesday, Jan. 19 at 7 p.m.