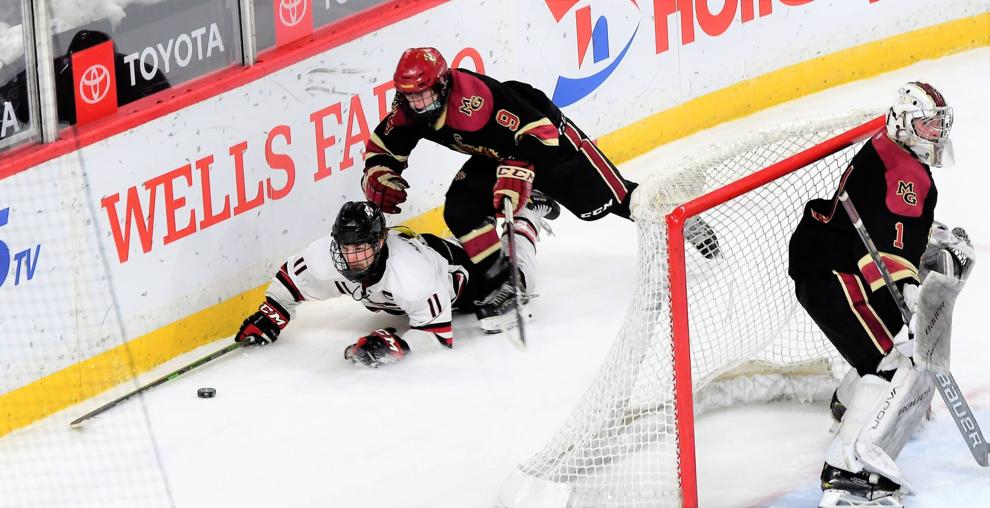 Eden Prairie High's boys hockey team has a state-championship date with Lakeville South at 8 p.m. Saturday, April 3, at Xcel Energy Center.
The Eagles advanced to the finals with a 6-5 overtime win over Maple Grove Friday night. Carter Batchelder's third goal of the game ended the contest.
Lakeville South made it to the finals by coming from behind to beat Wayzata 5-3 in the other semifinal game. Wayzata's goals were one each by senior linemates Hayden Davison, Dylan Lewis and Jake Schneider.