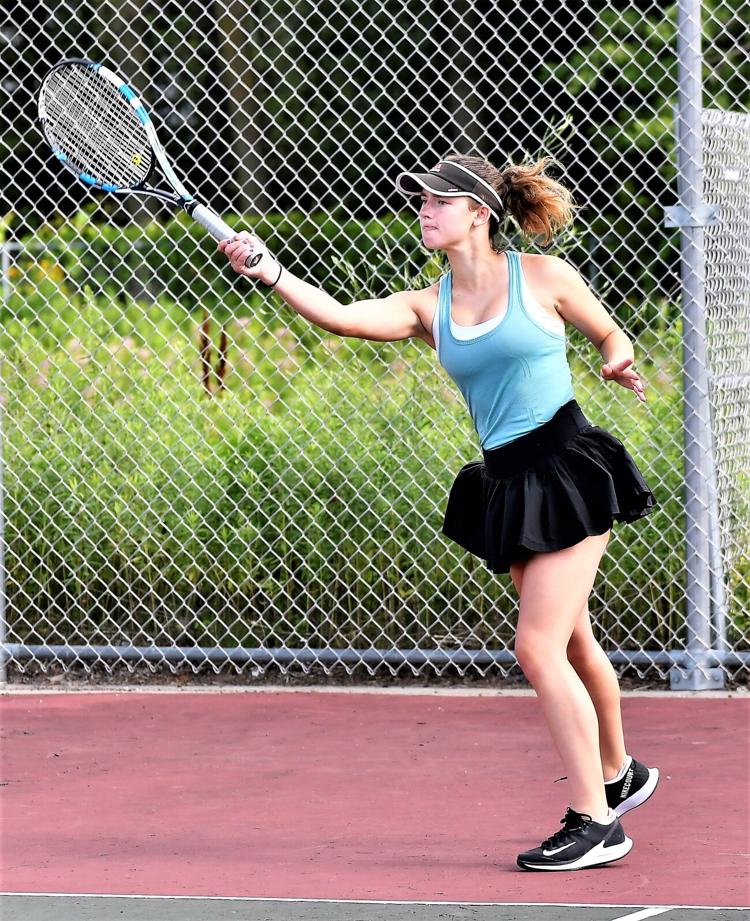 Early in a session of the Skipper Summer Tennis Camp last week, Minnetonka head coach Dave Stearns remarked, "I'm too old to be having this much fun.
After the cancellation of the high school spring season, due to coronavirus pandemic concerns, the 71-year-old Stearns is just happy to be back on the court, coaching the sport he loves.
"This has been a great week of camp," he said during a water break. "The kids are amazing - they listen well and they want to be coached."
After the water break, Stearns connected with the campers in the advanced group.
"I was tough on you yesterday," he said. "I am still Grandpa Dave, but I am also a coach, so there are times when I have to be critical."
The girls nodded.
When the action resumed, Stearns was clearly "Grandpa Dave."
The drill was running smoothly - so smoothly that Stearns couldn't stop smiling.
During the next timeout, he said, "You've made an old man very happy. You understand that this is how hard you have to work."
None of the girls in the camp are players from last year's varsity top 10. They are young and hungry to be there someday - maybe even this fall.
Stearns noticed how solidly Kate Feist was hitting her backhand. Then his eyes went to Anna Longvall, who showed high extension on her backhand follow through. Isabelle Stroh hit three good volleys in a row and Julia Kibort did the same. The Fiedler sisters, Erinn and Madeline were also on point. Stearns took time to recognize the improvement of campers Ellie Otteson and Carter Nye.
The lesson for the day was hitting the ball with a positive weight shift.
Julia Kibort, having one of her best days at camp, made a flawless follow through on a low forehand volley.
"That's the way to hit it," Stearns yelled from the next court, where he was working with other campers.
In all, Stearns had four weeks of camp this summer.
"We filled up fast," he said. "The girls were anxious to get out and play."
The Skipper Summer Tennis Camp was a safe place to be - Stearns saw to that. He wore a face mask and stayed six feet away from the players at all times. When it was time to demonstrate, he did it 20 feet from the group.
The camp staff for 2020 was "All in the Family." Stearns' son Brent, a former Skipper and a tennis pro in his own right, was the lead assistant. Twins Ryan and Bella Bot, two former Skipper players, worked mainly with the intermediate group.
"It's fun when former players come out and help at the camp," Stearns said.