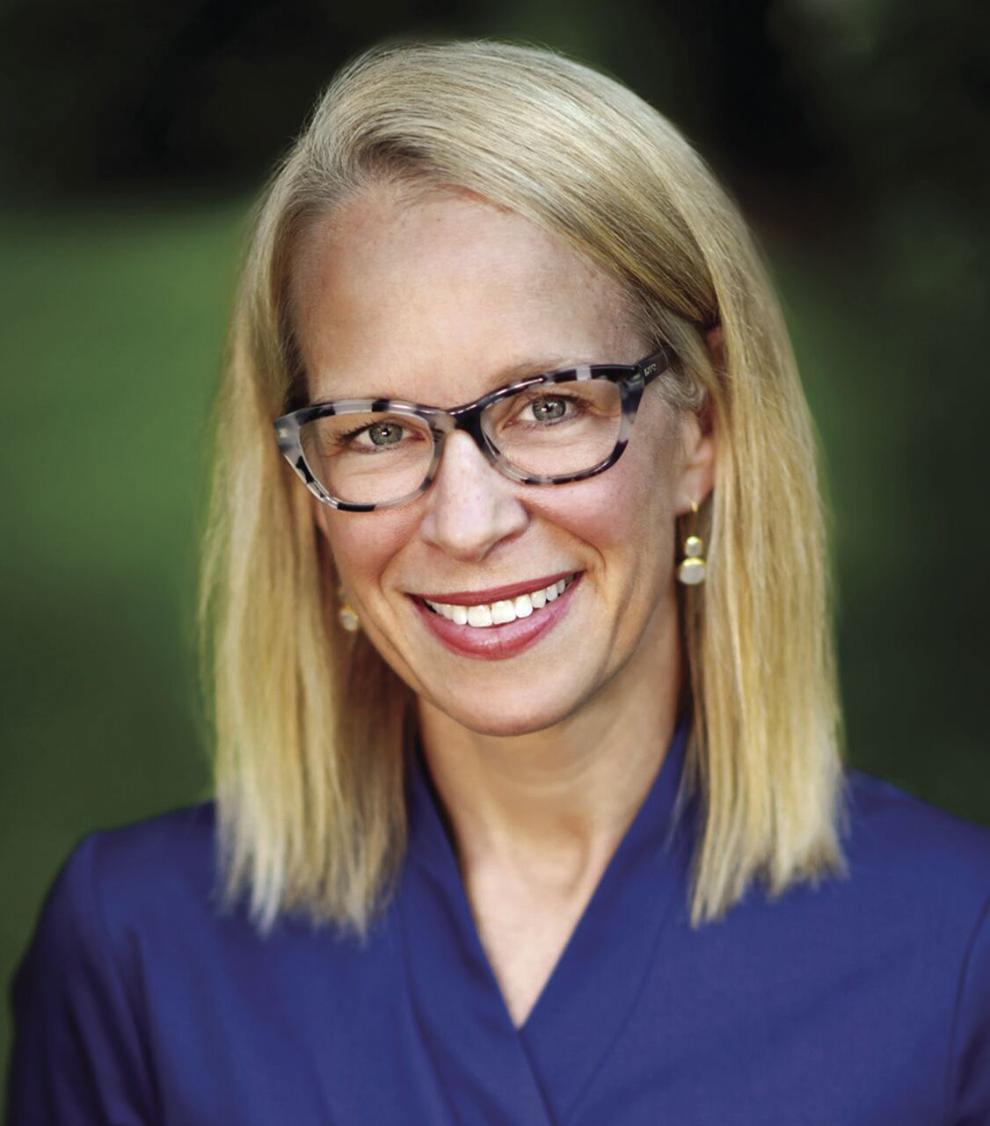 As Minnesotans, we live in a caring and productive state with incredible natural resources, beautiful lakes, abundant farmland, and a diverse and innovative economy. We all deserve the opportunity to live healthy, thriving lives here. We've been through an incredibly difficult stretch, and I've seen firsthand the compassion our neighbors have shown each other through the storms we've encountered over the past eighteen months.
Minnesota also stands out as the only state in the country with a divided legislature. In the Minnesota House, I engaged with my colleagues on both sides of the aisle to pass productive legislation, and I'm happy to report we successfully crafted a compromise recovery budget that is good for our state. The budget aims to improve healthcare, strengthen education, protect our environment, and support infrastructure in our local communities. It also ensures that federal Paycheck Protection Program loans and unemployment insurance benefits will not be taxed, which will help workers, businesses and families emerge stronger.
As a physician, I know the importance of healthcare in peoples' lives. As a legislator, I work to increase access to quality, affordable care. To that end, I authored several bills that became law. One is the Minnesota Telehealth Act, which extends pandemic changes to allow Minnesotans to continue to access healthcare through video and audio visits. Telehealth proved to be one of the silver linings of the pandemic because it enabled patients to safely get the care they needed, while saving time and money. I also authored PSYPACT, a new bipartisan law, which expands access to mental healthcare in Minnesota by allowing licensed psychologists to practice tele-psychology across state lines.
Getting new families off to the best possible start is critical to our state's future. Maternal morbidity and mortality is increasing and we have unacceptable disparities in outcomes. With that in mind, I carried successful legislation to expand Medical Assistance coverage to 12 months postpartum from only 60 days for new moms. My bill to provide MA coverage for enhanced asthma care services for children also became law. Additionally, I secured funding for youth tobacco prevention.
After a year of disruption to learning due to the pandemic, prioritizing high-quality education has never been more important. We secured the biggest investment in education in more than 15 years to help retain teachers, keep class sizes small, and protect voluntary pre-kindergarten slots. Working across the aisle and with experts in early childhood education, I authored legislation that became law to limit individual screen use in pre-K and kindergarten and to provide a grant to teach digital well-being, which will empower students to be smart users of screens and technology.
Pollution and harmful chemicals increase our risks of developing health problems. To protect public health and our environment, our bipartisan budget prohibits the use of 'forever chemicals' like PFAS in food packaging, invests in emerald ash borer mitigation, and includes funding I authored for the treatment and prevention of aquatic invasive species in our lakes. We also passed funding to continue the nation-leading Lawns to Legumes program I authored in 2019. The program helps communities transform traditional lawns into pollinator-friendly habitat to support our declining pollinator populations, which are critical to our food supply.
Investing in public infrastructure enhances public safety, creates jobs, and improves our quality of life. My bills to deliver bonding dollars to repair a dangerous bridge in Deephaven and replace critical water infrastructure in Spring Park passed in 2020. My bill to provide funds to improve safety at Minnetonka Middle School West on County Road 41 was included in this year's budget. I'm currently working with our local mayors and councils to secure bonding to replace critical water infrastructure in Minnetonka Beach and Mound, repair water infrastructure in Tonka Bay, and address safety concerns along the Highway 7 corridor.
It's an honor to represent our district at the capitol. Let's continue to work together productively so our communities and our state can thrive. We are living through challenging times, but I am confident that Minnesota will emerge better than ever.
Representative Kelly Morrison represents House District 33B, which includes the cities of Deephaven, Shorewood, Tonka Bay, Minnetonka Beach, Mound, Chanhassen, Excelsior, Spring Park, and Greenwood. Rep. Morrison encourages her constituents to share input and ideas with her at the Capitol at 651-296-4315 or at rep.kelly.morrison@house.mn.