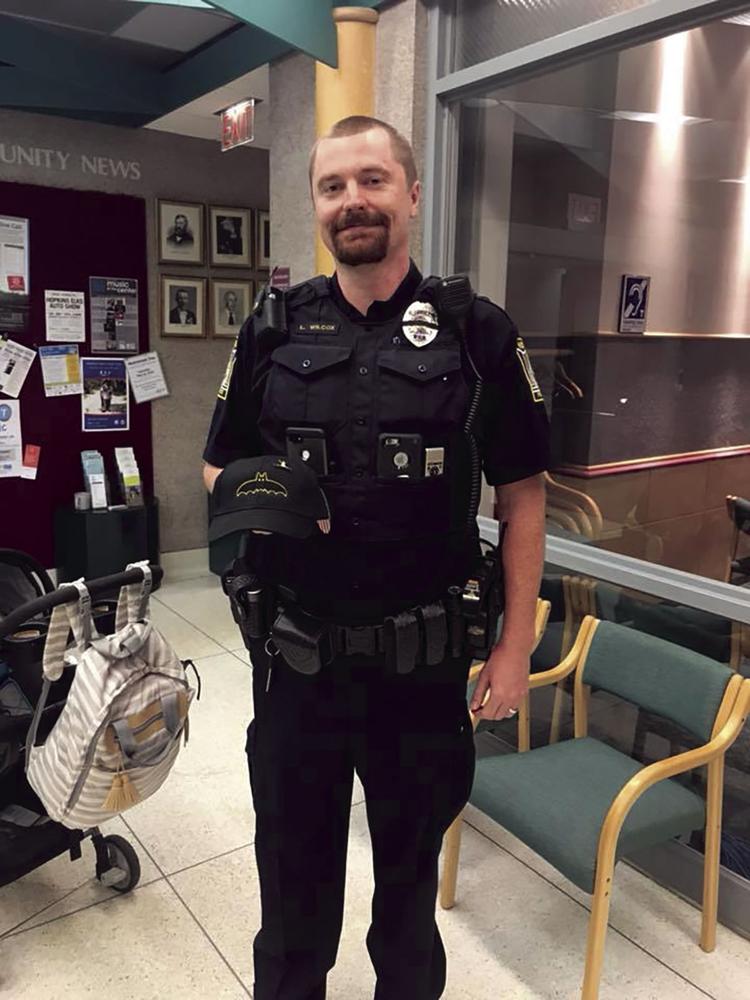 Hopkins Police Department's DWI Officer, Lucas Wilcox, was formally recognized by the Minnesota Office of Traffic Safety for handling four cases of driving while impaired in a single shift.
"This is not an award or reward. This is simply recognition for some excellent police work. Every night he puts on that uniform and goes out there and stops these people and takes them off the street, there is potential that he saved a life," said Bill Hammes, OTS law enforcement liaison.
Wilcox generally works a 10-hour shift. But on March 2, he worked 13.5 hours, stopped 13 cars and handled four driving while impaired cases. Processing a driving while impaired case can take three to four hours on average.
The recognition, called "a hat trick," goes out to officers who make at least three impaired driving arrests in one shift. To earn a hat trick, the officer needs to initiate the stop, work the stop and process it all the way from beginning to end, as opposed to letting another officer take over the work.
Officers are presented with a baseball cap for their first hat trick. The cap has a pin depicting hockey sticks crisscrossed over a beer bottle. For every subsequent hat trick, officers received a decorated hockey stick.
"The reason how that started is because we are the state of hockey, and three goals make a hat trick, so that's how that developed," Hammes said.
In total, there have been 25 hat tricks presented to officers throughout the metro area.
The department received a $500,000 grant from OTS to fund the position of DWI officer in 2015. The officer works during peak impaired driving hours to arrest impaired drivers and keep roads safe.
At the time, Sgt. Michael Glassberg assured OTS that such an officer would indeed be productive.
"If we are busy with calls, it doesn't allow time to do traffic. That is why having a dedicated DWI officer is so nice," Glassberg said.
Officer Wilcox was assigned to the position in September 2017.