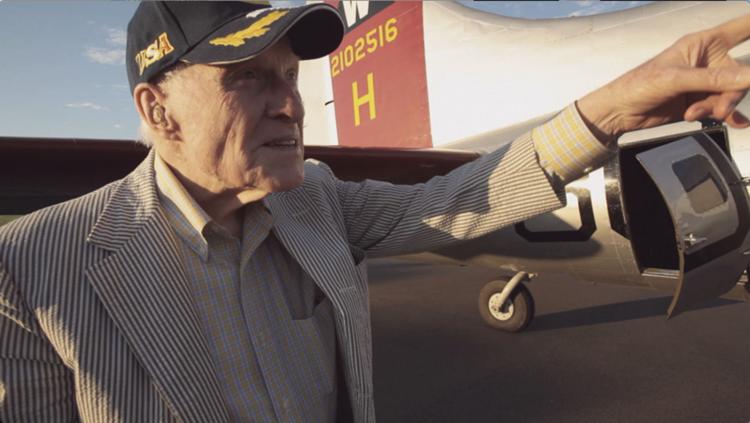 Louise Woehrle, a filmmaker from Deephaven, will be featured in the Minneapolis/St. Paul International Film Festival. Her documentary, "Stalag Luft III - One Man's Story" premieres this April.
Woehrle, the founder of Whirlygig Productions, directed a film that tells the story of her late uncle, U.S. Army Air Force Lt. Charles Woehrle.
At age 93, Uncle Charles shares his personal account of how he survived as a prisoner of war during World War II.
An air battle in May 1943 resulted in Uncle Charles' aircraft, a Boeing B-17 Flying Fortress bomber, getting shot down. Although his parachute malfunctioned when he bailed out of the plane, he miraculously survived. Four of his crew members did not survive.
He was rescued from the ocean by French fishermen, then captured by Nazis and imprisoned for two years at the Stalag Luft III prisoner of war camp in a German province.
Liberation by Gen. George Patton came after a 70-mile march to another camp in below zero temperatures.
The film took nine years to complete. Uncle Charles died at age 98 in 2015 before the film was finished.
Viewers can watch the trailer and buy tickets at bit.ly/2CWMqHY. The next screenings are both in Minneapolis: 7 p.m. Tuesday, April 9, at the Parkway Theater and 4:15 p.m. Sunday, April 14, at the St. Anthony Main Theatre 2.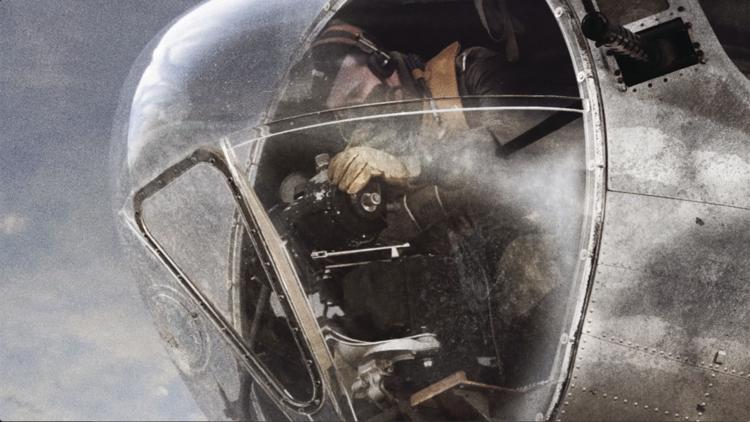 The film may be about Uncle Charles, but it's not a tribute, the filmmaker said.
"It may come off like that a little bit, but the intention was not to do that. It was so his story could serve others. The story is way bigger than me or Charles," Woehrle said. "I have witnessed the impact my uncle Charles had on people wherever he went and knew his stories could touch many more lives if I could document them in a film."
For example, hearing Uncle Charles relive his war experiences candidly has been cathartic for some viewers.
"You will hear over and over again that most World War II veterans could not talk about the war, so their families didn't hear much, but Uncle Charles was able to," Woehrle said. "I have witnessed people, who have seen the film privately, and hearing my uncle has helped them connect some dots, put some pieces together, understand better what their loved ones went through."
Bringing history to life in an interesting way is another goal of the film.
"When you hear it firsthand from someone who's a good storyteller, you get it and you feel it. It's different than reading it in a history book," Woehrle said.
She hopes today's youth can learn life lessons from the heroes of the "greatest generation."
"With what's going on right now in our country, we need to see more stories with a character like Uncle Charles," Woehrle said. "Those are the kind of role models that I want for my son."
The film festival will host a female filmmaker panel, in which Woehrle will be the featured voice, noon to 2 p.m. Saturday, April 13, at the A-Mill Artist Lofts in Minneapolis.