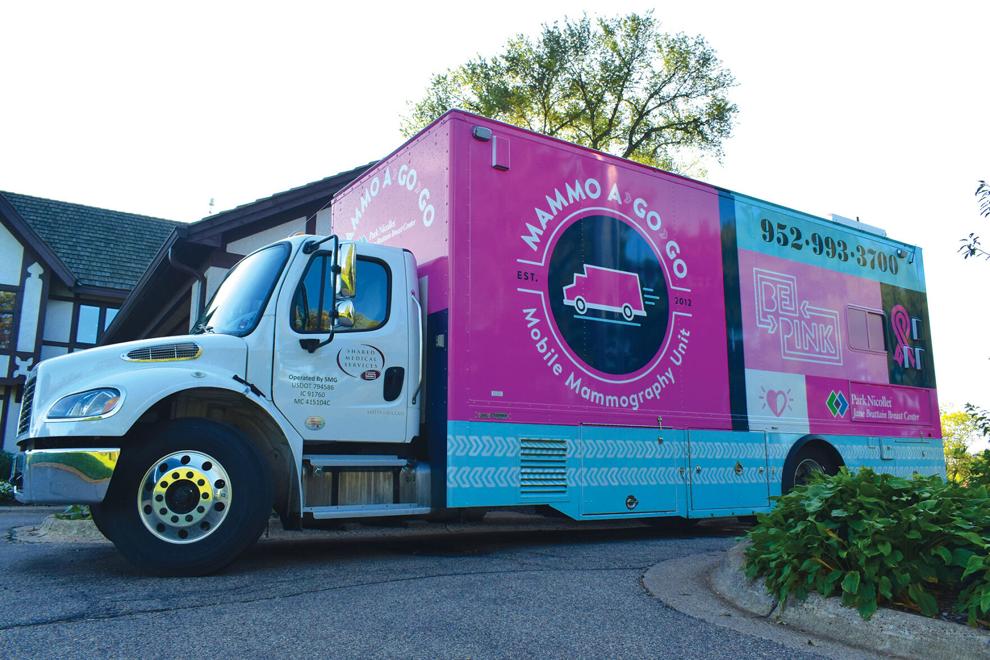 October is National Breast Cancer Awareness Month
Under normal circumstances, the Wayzata Country Club would have again been filled with pink balloons and hundreds of guests rallying awareness and raising funds in the fight against breast cancer.
The annual Be Pink breakfast, hosted by the Park Nicollet Jane Brattain Breast Center, was put on hold for a second year due to the ongoing COVID-19 pandemic. But that isn't stopping leaders at the center from ramping up efforts throughout October, which is National Breast Cancer Awareness Month. Their goal? Promote early breast cancer detection and health for all women.
Another goal of the Be Pink effort is to raise funds to support the work of the breast center and its Mammo a-go-go community outreach program, which provides no-fee screening mammograms and diagnostic services to thousands of women each year.
Jessica Lane, coordinator of care management for the Jane Brattain Breast Center in St. Louis Park, said the mobile mammogram service began in 2014 as a way to overcome certain barriers that prevented some women from coming into a clinic to get screened.
"There are lots of barriers. These barriers can be cost, transportation. ... There are also language barriers and cultural differences," Lane said. "The mobile units were designed essentially to get rid of these barriers as much as possible."
The center's two pink trucks, or Mammo a-go-go units, travel around the state while providing interpreters and health information to different populations in an effort to help detect breast cancer in women at the earliest stages, when it's the most treatable. The program has provided more than 30,000 mammography screenings to women at hundreds of events in the past eight years.
Angela Nelson, manager of radiology for the Jane Brattain Breast Center, said the center's overall goal is to find and treat breast cancer as early as possible while offering peace of mind to patients through every step of the process.
"One in eight women are going to develop breast cancer in their lifetime, but if it's caught early it's very treatable," Nelson said.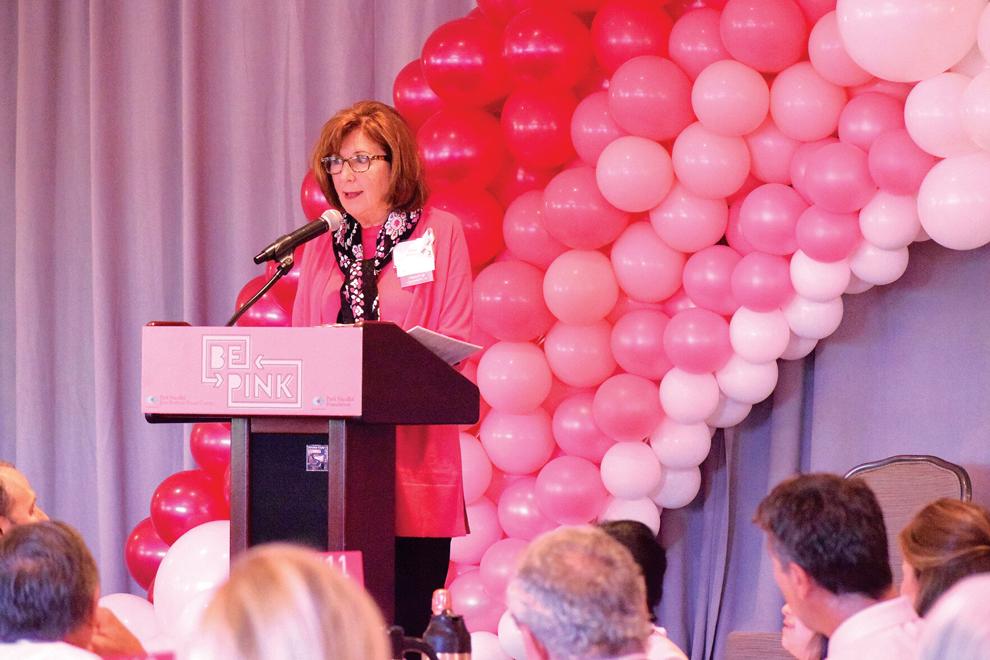 The Jane Brattain Breast Center is named for one of its long-time donors. It was nearly 30 years ago when Jane and Don Brattain donated money to purchase a state-of-the-art biopsy machine that promised a less invasive way to detect breast cancer. Unexpectedly, Jane became the first person to use the new machine after a routine screening discovered a suspicious lump. Jane learned that she was in the early stages of breast cancer but was successfully treated.
"We've continued our support of the breast center. It bears my name, that's part of it, but that's not the main reason," Jane Brattain said. "Our original mission was we wanted to have the latest and the greatest equipment. We have continued that and as there are advancements in technology for diagnosing breast cancer, we're always on the cutting edge. It makes us feel good that we can be part of that."
Brattain said she encourages those who can to give this month and share the importance of early detection so that the center can continue in its mission.
"It is about raising money to help people who are uninsured or underinsured, but it is also about awareness," she said. "We just have to continue to educate people on the importance of getting your mammogram."
To learn more about ways to support the Be Pink campaign, including which local businesses are donating a portion of sales to support the breast center during October, visit bit.ly/3mEkBdu.