Hopkins High School has one of the longest-running service-learning programs in the state, if not the country, according to Dale Stahl, a social studies teacher at the school. The high school offers community involvement as a social studies class that students can take for elective credit or to meet senior social studies requirements.
Traditionally, the class met for the beginning part of the year and then periodically throughout the course. Most of the time students are volunteering in the community. Students would be helping at day care centers, at food shelves and thrift shops or volunteering at after-school tutoring programs. Due to the COVID-19 pandemic, the course looks a little different this year.
COVID-19 changes the course
The class members had to be creative due to the imposed physical restrictions, Stahl said. Students are volunteering to deliver groceries or tutor younger students online. Since students have been doing distance learning, some have been volunteering closer to home, helping neighbors or family members, he added.
The opportunity to interact with others and have a change in routine has been powerful and beneficial. That goes not only for students, but also those they are working with, he said. Stahl sat in on some virtual meets between his students and junior high or elementary students. The excitement and enthusiasm were "really fun to be part of," he said.
A senior connects with seniors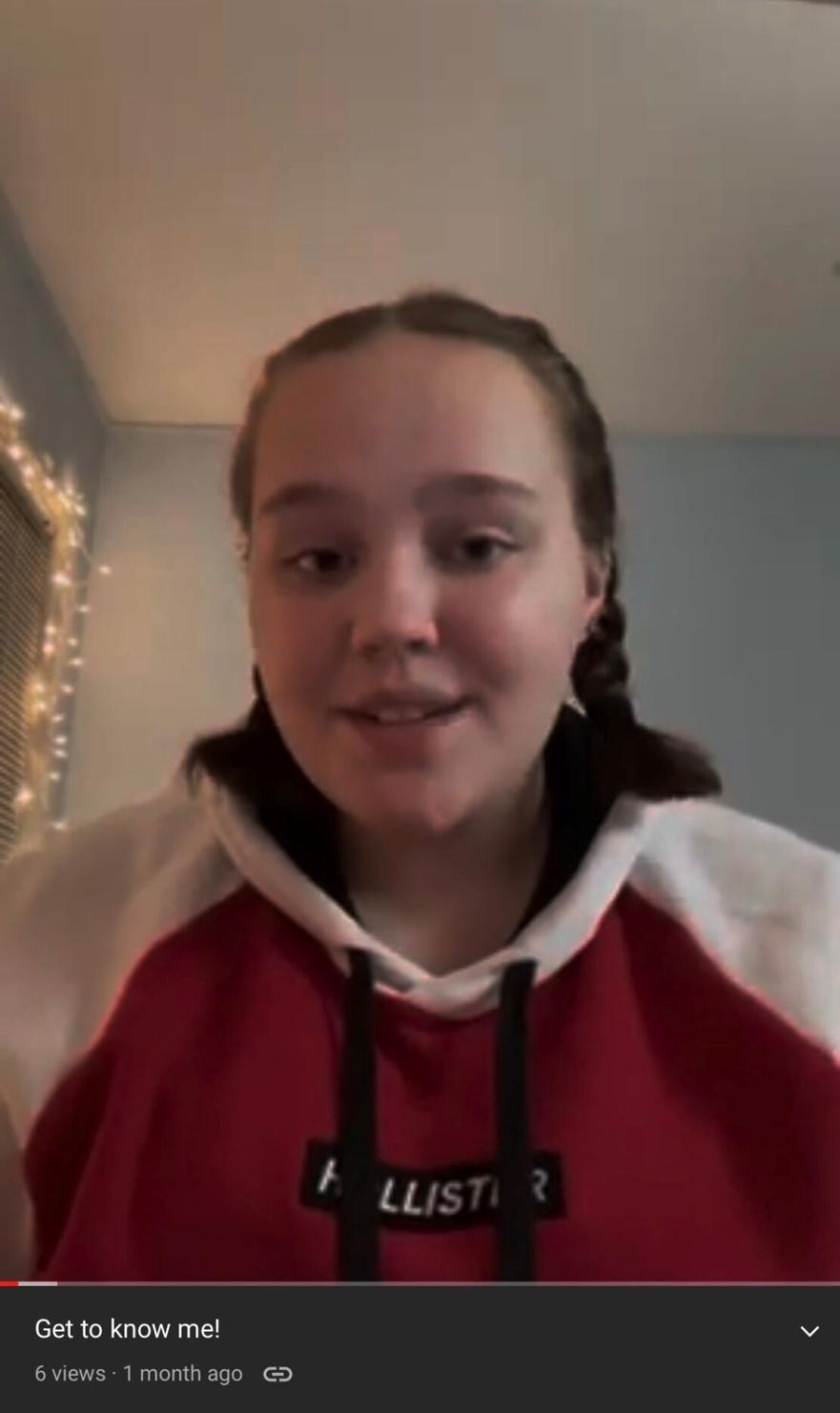 Hailey Triske, a senior, decided to volunteer at The Glenn Minnetonka, a senior living facility. Triske is taking a class at Hennepin Technical College to become a certified nursing assistant, which involves doing clinicals at senior living facilities. After having many interactions with such facilities, she decided to volunteer at one.
Volunteering was virtual right away. Triske made "get to know me," reading and crafting videos for residents. There were positive COVID-19 cases in the facility, so no group gatherings were allowed. She plans to do a Zoom call or Google Meet with residents if case numbers improve.
Triske also wants to have one-on-one interactions with residents. Whether that's through a video chat or having a letter correspondence. She wanted to make a flier with her email and phone number on it so residents can contact her. Triske received feedback that the seniors enjoyed her "get to know me" video and were particularly interested in her bowling hobby.
No matter what is happening, or the environment people are faced with, there is still a way to interact with the community, Triske said.
"What really matters is that you have some type of connection with somebody else, whether you know them or not," she said.
A little interaction goes a long way
Molly Enzler, a senior, is volunteering at Good Shepherd School in Golden Valley, her former elementary school. The school has been doing in-person learning, so Enzler is able to volunteer there three mornings a week. She helps teachers, conducts testing and works individually with students who need extra help.
Since she graduated from the Catholic school, she's gone back on her days off, Enzler said. She's built relationships with students and teachers over the years and loves the environment, so she knew volunteering at the school would be the right fit.
Side hugs and high fives are a thing of the past and it's harder to learn everyone's names when they have masks on, she said. Planning class activities is difficult because classes can't be mixed, however, she's been fortunate that the school offers in-person learning, she added.
Through her involvement, Enzler is learning the importance of human interaction. Learning in-person has made a difference not only for the students but also for her. Enzler considers herself an outgoing person, so helping at the school has provided positivity and an outlet.
"To see the smile on the kid's faces, I just know on those days I come home, I'm so much happier than on the days I'm stuck at home for 24 hours," she said.
Caring runs in the family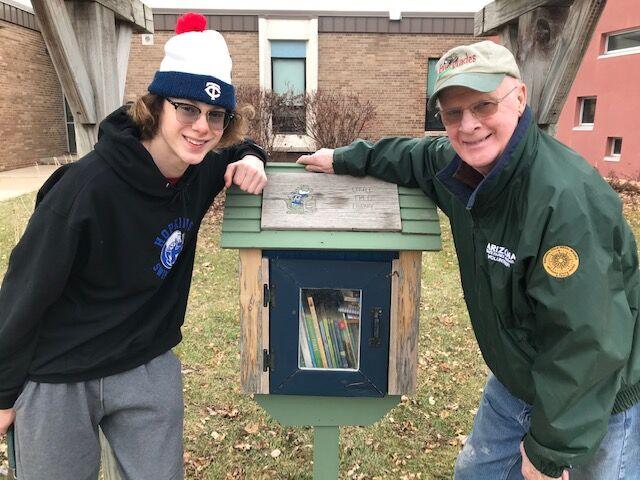 Louis Stanoch took the community involvement course during the first semester of his senior year. When he registered, he envisioned returning to his elementary school to tutor kindergarteners on their reading skills.
An in-person volunteer project wasn't possible, so with help from his mom, Katy Tessman, Stanoch decided to promote literacy in a different way, by repairing and restocking Little Free Libraries.
The two repaired the Little Free Library at West Junior High and restocked books at the Little Free Libraries at Glen Lake Elementary and Gatewood Elementary, which his grandfather, Bill Tessman, built six years ago.
Stanoch and his family value literacy. Tessman and other family members have worked in education for years. The project is a family affair, Tessman said, adding that she enjoyed working on the project with her son and being involved in teaching him the importance of volunteering in the community.
"Sharing books has been something my family has always done. Grandpa Bill started making Little Free Libraries when I was 10," he said.
The project was a good fit for Stanoch because it is contact-free. Tessman is a cancer survivor so the family has had to be mindful of interacting with others amid COVID-19. This project was a nice way to give back to the community without needing to be around people, he said.
"It's been great to get school credit for working on a family project we would have done no matter what," he said.