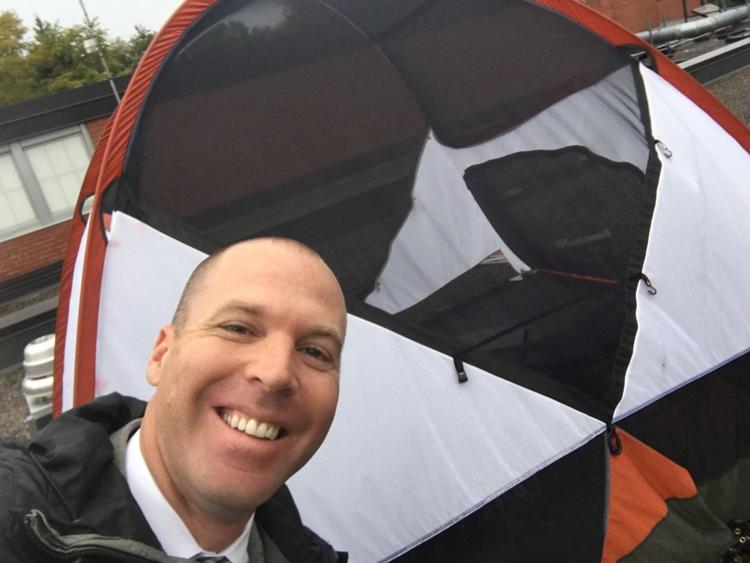 Jeff Radel, the principal of Glen Lake Elementary School in Minnetonka, bundled up Oct. 6 for a night in a tent on the school's roof. In his fifth consecutive year, he was prepared to hear unusual noises and chilly weather. It's never a deep sleep, but waking up to the sunrise and seeing students arrive for school the next morning is a cool experience, he said.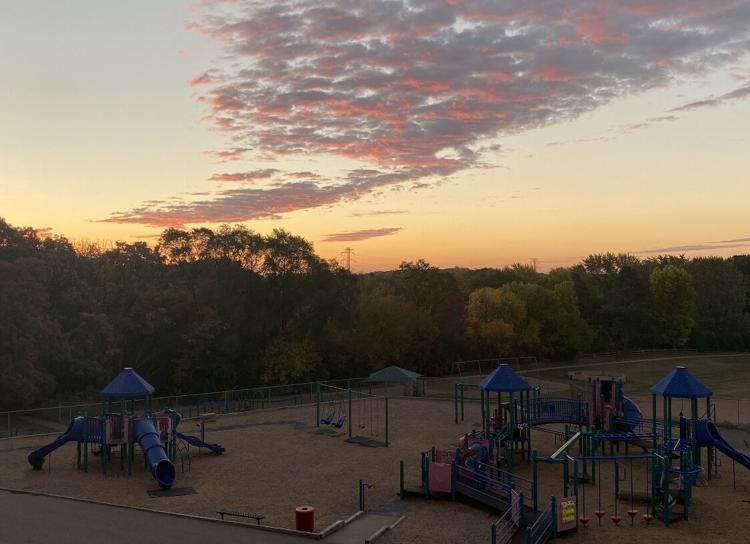 Radel camps out on the roof as an incentive to fundraise for the school. The fundraiser is typically the walk-a-thon, which happens every fall. The goal is usually $25,000. If the goal is reached, Radel braves the cold for a night on the roof.
The students are excited when they leave school for the day with their principal and his tent set up on the roof, he said. He waves to them as they get picked up by parents or board the school bus.
"It's a really fun energetic event," he said.
As with many events, the COVID-19 pandemic has changed how the elementary school is fundraising. This year, Radel kicked off the month-long fundraising effort with his night on the roof.
Knowing the school couldn't host a walk-a-thon due to safety guidelines, school leaders decided to do something new. This year, the fundraiser will be a virtual ball-drop-a-thon.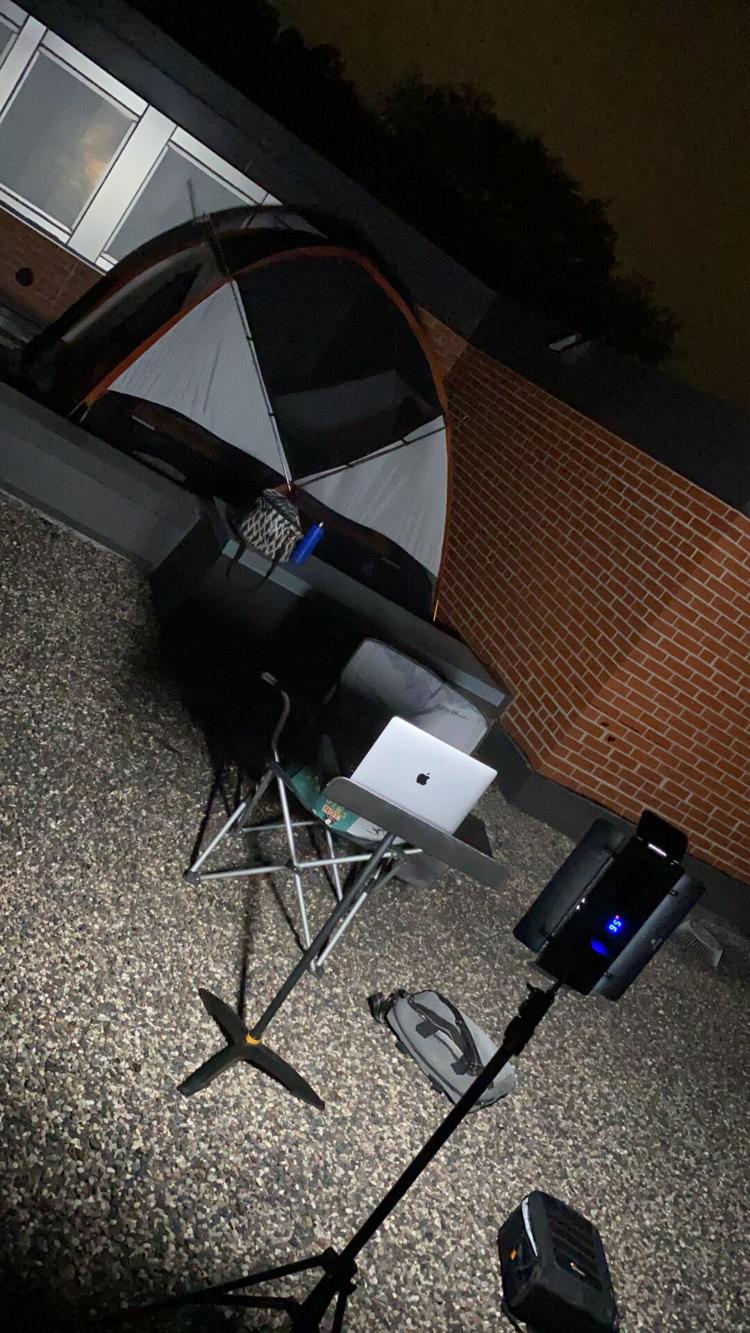 In the past, Radel would do a read-aloud around dusk for families and students sitting on the sidewalk below his rooftop spot. There was always a large gathering of around 100 people, he said. This year, he did a YouTube live read-aloud so families could watch from home.
The fundraising goal has been lowered to $10,000 to not put pressure on families and make it more attainable.
The school is raising money for needs which include virtual field trips, virtual speakers and outdoor learning materials such as portable desks.
The virtual event will be filmed in pieces. The video of the ball dropping, accompanied by a promotional video in which Radel hypes up the event, will air Friday, Oct. 23.
Radel will drop balls from a fire truck ladder into baskets. Each grade level has different colored balls and the baskets are linked to certain prizes. Whichever grade has the most balls in the basket will win the prize. Every student will receive a mask that says Glen Lake on it.
Families are coming forward to ask how they can support, Radel said, adding this event is an opportunity for families to donate.
The event is a way to keep a sense of normalcy and steer the community toward a common goal. It's very needed due to so many changes in how the classroom looks with safety guidelines, he said. Not having a fundraiser would be yet another change, he added.