The Hennepin County Board Commissioner District 7 seat is on the ballot during the Tuesday, Aug. 11, Primary Election. The seat is currently held by Jeff Johnson, who is not seeking re-election. 
The district includes Champlin, Corcoran, Dayton, Greenfield, Hanover, Independence, Loretto, Maple Grove, Maple Plain, Medina, Minnetrista, Mound, Rogers, Rockford, northwest Plymouth and St. Bonifacius.
Those who have filed for the seat are Kevin Anderson, Danny Nadeau and Kim Zellers.
Absentee voting has already opened for the Aug. 11 election and all eligible voters in the county can vote early by absentee either in-person or by mail. For more information, go to hennepin.us/residents/elections/absentee-voting, email hc.vote@hennepin.us or call 612-348-5151, or visit sos.state.mn.us/elections-voting.
The candidates were asked to provide biographical information and answer two questions. Their answers were edited for length and clarity. Zellers did not respond to the request.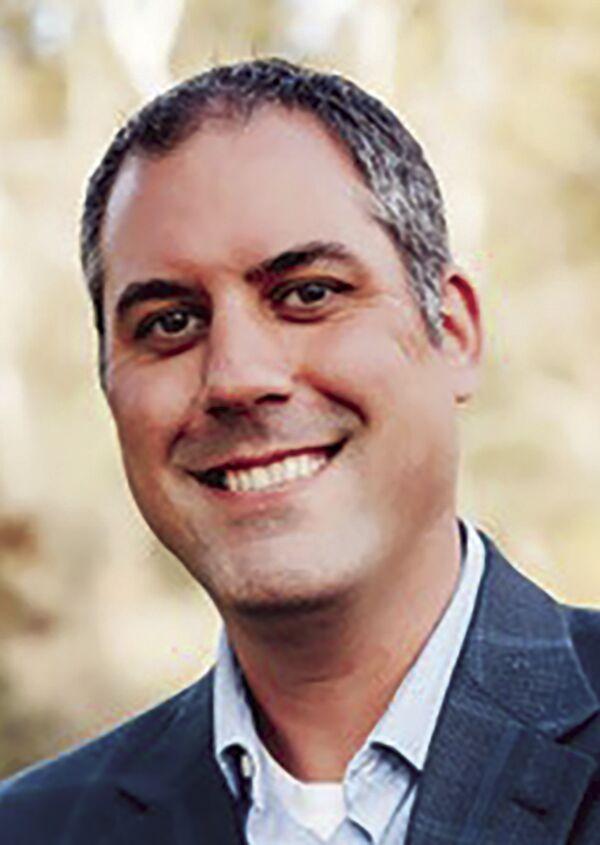 Kevin Anderson
Address: Maple Grove
Age: 39
Family: Wife, Lisa, four children Ashley, Colin, Della and Zane
Education: Central Lakes College
Occupation: Solution Architect
Years lived in district: 8
Community involvement: President - House of Hope Lutheran Church, Vice-Chair- District Planning Advisory Council for District 279.
Contact information: Kevin@votekevinanderson.com
Why are you seeking election to the Hennepin County Board of Commissioners?
I decided to run for Hennepin County Commissioner after numerous conversations with people across Hennepin County who were looking for a partner at the county level. I've seen the disparity in funding to our roads and transit options in the western suburbs, and it's going to take someone who is willing to do the work to make serious change. I've spent my career in information technology and know the importance of working with teams to look to the root cause to solve big problems. There are some big issues facing Hennepin County and I'm committed to building a better future for my children and all people who call Hennepin County home.
What do you consider the top issues that the county board should address?
Addressing the housing needs of Hennepin County in District 7 is going to be a major challenge because we know that contributing factors to homelessness include mental health, access to jobs and transportation options, all of which are central to the responsibility of Hennepin County. This is not a job that can be done alone. It will take careful listening to the people impacted, creative collaboration between labor, industry, city, and state leaders, and leaders who are focused on the people they serve.
Danny Nadeau
Address: Rogers
Age: 55
Website: dannynadeau.com
Why are you seeking election to the Hennepin County Board of Commissioners?
Hennepin is transitioning and needs strong, experienced leaders who know the challenges we all face, and can hit the ground running to get the right things done. The county is far too focused on urban issues, it's lost its balance.
I'm running to shape our county to think differently about how the government taxes, spends and delivers services. I will drive the discussions that look toward the future and partner with the best innovators to improve outcomes for county-involved families and drive down costs.
What do you consider the top issues that the county board should address?
Hennepin County continues to grow, it's becoming more diverse, and it's aging (along with our infrastructure). It's economy is shifting, our mobility is rapidly evolving and political agendas are being implemented. My top issue and concerns are all about thinking differently about how we solve problems and the proper role for Hennepin.
Counties deliver mandated and vital services like workforce training, welfare and mental health services for children and adults, food supports, probation services, health care, public health and transportation. Vital services that are important to everyone. It's past time we start working toward easier to use, more robust delivery systems like better online options or safe kiosks in convenient locations to renew car tabs or driver's license.
What does our transportation system look like in 2050, or can wearable technology help with preventive care and drive down health care costs? Our future here depends on finding ways to deliver better services at lower costs.