Incumbent Democratic U.S. Rep. Dean Phillips, of Deephaven, and Republican challenger Kendall Qualls, of Medina, are the candidates in the 3rd Congressional District, which includes Brooklyn Park, Bloomington, Deephaven, Eden Prairie, Edina, Excelsior, Greenwood, Medicine Lake, Minnetonka, Plymouth, Shorewood, Tonka Bay, Wayzata and Woodland.
Phillips has represented the district since 2018 and spent much of his career building businesses like Phillips Distilling, Talenti Gelato and Penny's Coffee, and serving as chair of the board of Allina Health System.
Qualls served as an active duty field artillery officer in the U.S. Army and then began his career in the health care industry, with companies such as Johnson & Johnson and Medtronic. Most recently, he served as an executive with a health care startup.
The candidates were asked questions about key issues by the Minnesota Newspaper Association, as a service to member newspapers, including the Sun papers. Below are their answers to three of those questions.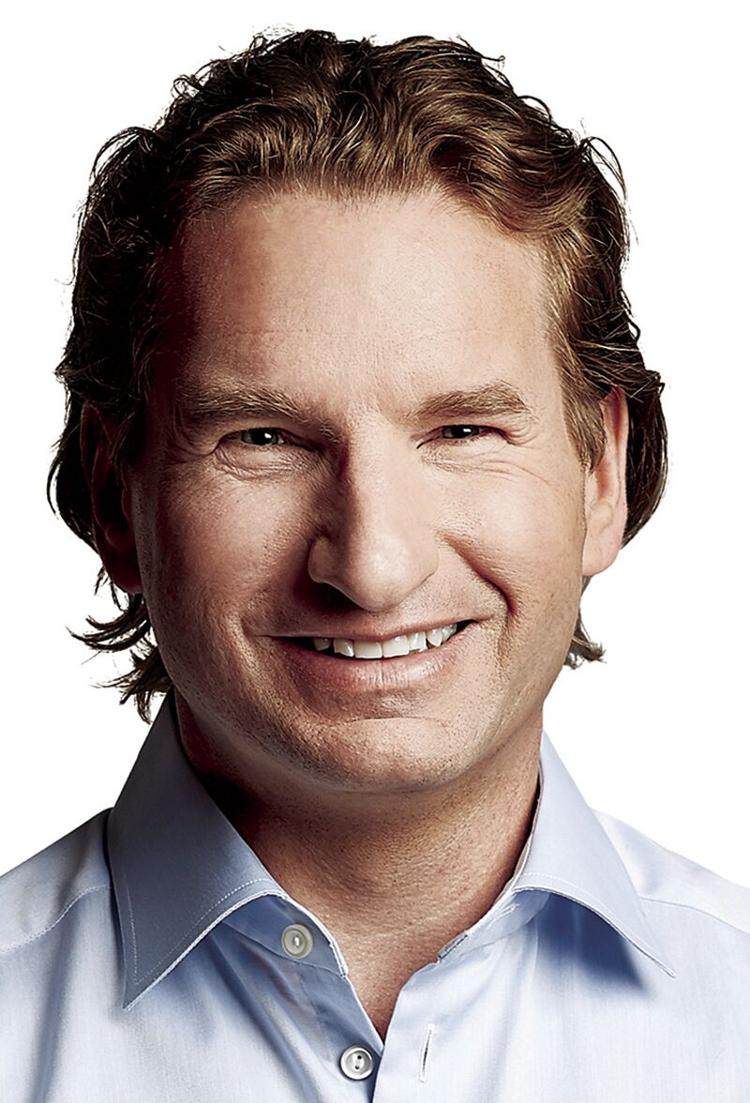 Economy: How do you grade the federal government's response to the pandemic? Are additional measures necessary to spur the economy? If so, what?
The deaths of tens of thousands of Americans would likely have been prevented by an early and robust response by the Trump Administration. Rather than employing the pandemic response plan left by the Obama Administration and following the advice of epidemiologists and medical experts, the President has admitted to downplaying the severity of COVID-19 and the results have been catastrophic.
We're facing the worst economic recession and public health emergency of our lifetimes, and the federal government has a responsibility to help get us through it as healthy, economically sound, and prepared for the future as possible.
To that end, I'm proud that my bipartisan bill to make urgent relief more usable for small businesses, the PPP Flexibility Act, passed almost unanimously through a divided Congress and was signed into law by the President. It helped millions of American small business owners keep their doors open, and it was all possible because Rep. Chip Roy (R, TX) and I listened to our constituents, committed to partnership, and built a strong coalition - including the U.S. Chamber of Commerce, which has endorsed my re-election.
And that was just the beginning. This month, I led a working group of the Problem Solvers Caucus, consisting of 25 Democrats and 25 Republicans, in developing and introducing a bipartisan framework to help break the impasse on COVID-19 relief negotiations. Americans are suffering, and it's time for a new era of respect, cooperation, and commitment to seeking common ground if we hope to realize our collective potential.
Police reform: police reform has become center stage since the George Floyd death and has prompted calls for legislative action at all levels of government. What actions do you support at the federal level?
As a Gold Star Son, I have deep respect for those who wear a uniform and put their lives on the line to keep us safe. That is why I'm honored to have earned the endorsement of the Minnesota Police and Peace Officers Association, the state's largest organization representing law enforcement professionals.
Many of our Third District police departments are taking innovative approaches to public safety, from hiring social workers to assist officers responding to delicate family situations to investing in community relations to build trust with those they serve and protect.
Yet the law enforcement officials throughout our community with whom I regularly engage have communicated that we are asking our police departments to handle far too much. With police officers being asked to address everything from opioid and meth cases to mental health situations - we must ensure adequate training, support, and increased investment in tackling the root causes of crime.
I am pleased that Minnesota came together in a bipartisan fashion to pass criminal justice and police reforms, most recently in the wake of the killing of George Floyd. I remain hopeful that Congress can do the same. We need national standards to ensure equal protection and equal justice under the law.
Health care: Do you support the expansion of Association Health Plans?
In the richest nation in the world, EVERYONE deserves access to affordable, quality care no matter their age, race, gender, income, condition, or zip code. But the corrupting influence of special interest money in our politics has left us with a sick-care system, not a health care system.
It's time for an era of healthcare innovation. We can start by reforming our health care delivery model to reward prevention instead of procedures. And we must finally allow Medicaid and Medicare to negotiate with pharma companies for lower prices on behalf of American patients.
I'm tired of hard working Americans subsidizing prescription drug prices for much of the world.
I also favor offering Medicaid as a buy-in option for Americans - while allowing those who are satisfied with their employer-sponsored insurance to keep it.
I do not support the expansion of Association Health Plans because of their exemption from state oversight and regulations within the Affordable Care Act. I believe that there are a core package of essential health benefits and products, including Association Health Plans, that do not offer coverage of those benefits that harm both consumers and the insurance market. I co-sponsored and voted for HR 1425, the Patient Protection and Affordable Care Enhancement Act, which states that money appropriated to market and educate the public on plan options should not be used for Association Health Plans.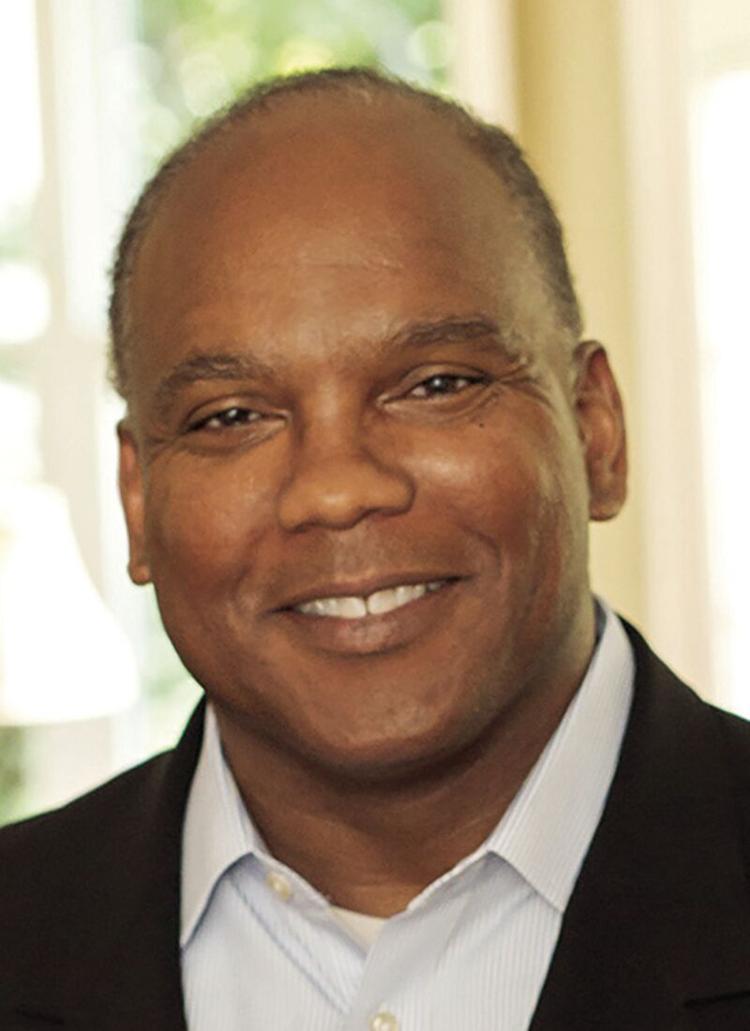 Economy: How do you grade the federal government's response to the pandemic? Are additional measures necessary to spur the economy? If so, what?
The federal response has been largely effective in mitigating economic turmoil caused by the pandemic, but the most important economic stimulus will be the approval of a vaccine to treat COVID-19. We must also engage in the hard discussions about the impact continued deficit spending will have on the national debt and the negative consequences it will have on future generations.
Police reform: Police reform has become center stage since the George Floyd death and has prompted calls for legislative action at all levels of government. What actions do you support at the federal level?
George Floyd's tragic death illuminated the need for reforms addressing police strategy, training, and monitoring. At the same time, it is imperative that we give police officers the support and training they need. The efforts to defund and abolish the police threaten our physical AND economic security. The majority of police officers risk their lives on a daily basis to protect and serve the community. Our campaign was the first to forward a detailed plan to reform policing and protect our communities, which can be found at https://bit.ly/3lw281n and include planks to:
• Support, encourage, and implement community policing
• Provide better training of law enforcement tactics, including on use of force, deescalation tactics, and intervention.
• Intervene, retrain, review, monitor, and remove problem officers
• Update and implement procedures for reporting, investigating, and disciplining use of force misconduct
Health care: Do you support the expansion of Association Health Plans?
Yes, but this should be done in conjunction with other healthcare changes such as price transparency, increased healthcare competition, putting an end to surprise billing, attacking the high cost of prescription drugs, protecting those with pre-existing conditions and ending health care monopolies.
Association Health Plans have proven to be a way for smaller businesses to share risk with other small businesses with the goal of limiting the cost of premiums over time, and as such, they provide a cost-effective alternative for small employers to provide health insurance to their employees.