Six candidates are competing for three seats on the Eden Prairie School Board.
The three incumbents, Chair Elaine Larabee, Director Holly Link and Director Terri Swartout, did not file for re-election.
The six candidates are Maryam Abdi, Beth Fletcher, Tony Morimoto, Francesca Pagan-Umar, Kim Ross and C.J. Strehl. Abdi did not provide responses for this voters guide. Abdi and Morimoto did not provide photographs.
The candidates were asked to provide biographical information and answer two questions. Their answers were edited for length and clarity. Beyond the questionnaire, a recap of a candidate forum is available here.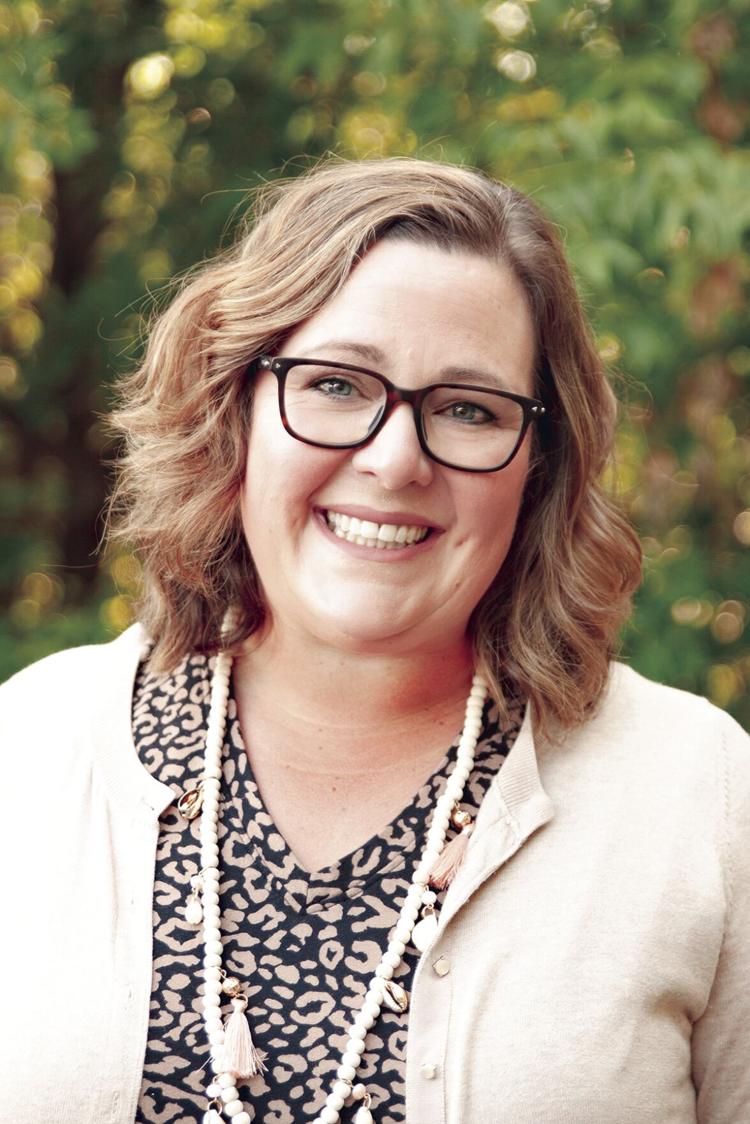 Education: Bachelor of Arts degree, College of St. Benedict
Occupation: Mom and former teacher
Community involvement: Past PTO president at Prairie View Elementary, past PTO President's Council president and a National Charity League member
What actions should the school district take to keep students on track while maintaining safety during the COVID-19 pandemic?
As a parent of three Eden Prairie students and a former teacher, I believe Eden Prairie needs to continue high-quality instruction, increase student engagement and ensure academic and emotional support for all students while following health and safety guidelines. Eden Prairie has amazing teachers who consistently deliver high-quality instruction and care deeply for their students. By using current assessments to understand how COVID-19 has affected each student, they can meet them at their level to continue learning. Engaging students is also important. When actively engaged, critical thinking and positive attitudes toward learning increase. Each family is doing their best, but the district must connect with families to ensure a conducive home learning environment and give support for mental well-being. These are not easy tasks, especially while maintaining COVID-19 health guidelines, but with proper support, a growth mindset and continuous monitoring and adjusting, I am confident that Eden Prairie students will continue to grow and succeed during these difficult times.
How would you address equity issues and disparities in graduation rates at Eden Prairie Schools?
Eden Prairie's educators do a fantastic job upholding the district's mission of inspiring each student every day. I support this mission; it shows that each student is valued for who they are as an individual and that each student has unique educational needs. This mission needs to be taken to the next level to continue improving graduation rate disparities. I feel strongly that improving graduation rates starts at a young age. Access to high-quality early childhood education and small classes sizes K-4 is a priority. These programs build the foundation for literacy and future success. All students have the right to a world-class education and a bright future. I will work hard to resolve equity issues, graduation rate disparities and ensure that every student will be a proud Eden Prairie graduate.
Education: B.S., University of Minnesota
Community involvement: Regularly waving to neighbors as I walk Brando
What actions should the school district take to keep students on track while maintaining safety during the COVID-19 pandemic?
COVID taught us that the school system's primary function is day care and secondary function is teaching. Parents are angry, and rightfully so, that inconsistent remote learning makes it impossible to schedule day care. I feel for parents that think, "If I need to go to work, why shouldn't teachers?" If the teacher doesn't want to work, they can quit. I can't afford to quit my job.
The school needs to be open for all students every day. If someone gets sick, they would be sent home and school would remain open.
How would you address equity issues and disparities in graduation rates at Eden Prairie Schools?
Power is the problem. Freedom is the solution. The only way to solve equity disparities is to make it easier for parents and children to switch to a different school or learning method that works for each individual. There is no question we spend enough money when in today's society acquiring knowledge is almost free.
If a parent wants to homeschool, they should be given employment status from the district and given directly the $11,000 state and local money it takes to teach their kid. This would allow more parents to homeschool that otherwise may not be able to and give that child individualized attention. We could use this same method to fund microschools.
We all pay property taxes to educate our kids, not to fund expensive buildings or a board of bureaucratic busybodies that have the final say in our children's education. No other industry says they are going to charge more because they do a bad job. We can solve the equity problem. Let the money follow the kid.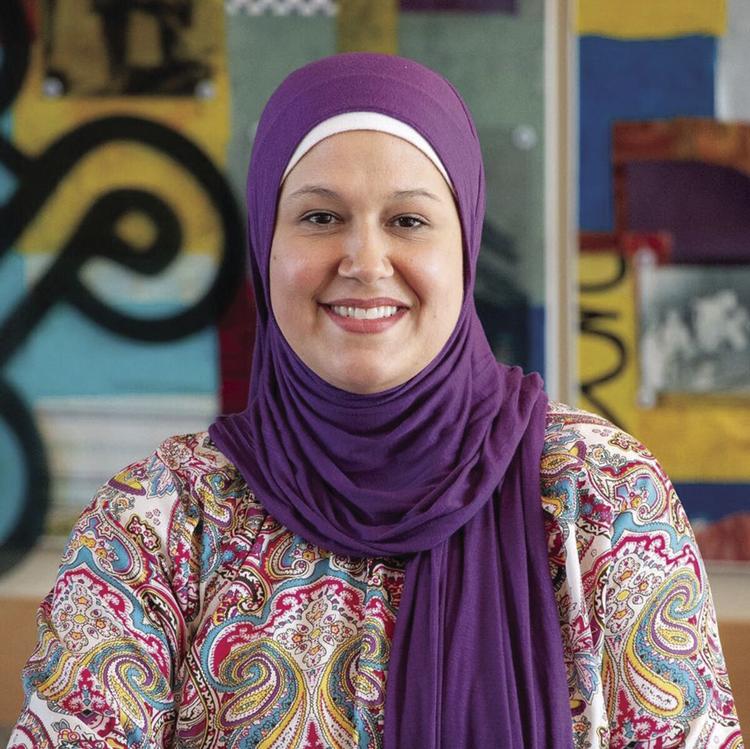 Education: Bachelor of Arts in forensic psychology
Occupation: Former educator
Community involvement: Completed the Community Equity Program at the Wilder Foundation in St. Paul. Co-founder of Inspire Community MN, a community organization that brings people together for a common cause. Classroom volunteer at my children's Eden Prairie schools.
What actions should the school district take to keep students on track while maintaining safety during the COVID-19 pandemic?
Our district should continue using guidance from the CDC and MDH to keep students, teachers and staff safe while still providing instruction. By providing in-person instruction for kindergarten and first grade, hybrid for grades 2-12 and EP Online for fully remote learning, there are options to meet different learners' needs and room to flex as the situation evolves. However, the district didn't gather adequate input from teachers nor give enough time for them to prepare, which led to protests, push-backs and a last-minute change of start date that created confusion for everyone. I am committed to listening to parents, teachers and students, providing more transparency into decisions and communicating openly to increase trust, reduce fears and ensure unity as we strive together to overcome this pandemic. We have an opportunity to reshape our learning ecosystem, by using technology and learning innovation, to meet students at their skill level and provide a more equitable experience for all learners.
How would you address equity issues and disparities in graduation rates at Eden Prairie Schools?
Equity must be addressed long before graduation. Beginning in elementary school, we must provide extra support for students who need it most. Research confirms added support for lower-achieving students elevates achievement levels for all. We must recruit highly qualified teachers who represent the diversity of our students. It's not only important for diverse students to see teachers who look like them and that they can relate to – it is essential for providing a world-class education to every student with meaningful exposure to diverse people and cultures and the benefit of diversity of thought so our students will be prepared for success wherever their paths may lead. The COVID challenge has forced us to look for different, creative learning modalities. We have an opportunity to build on that experience, explore technology and learning innovations to create more equitable learning experiences for all students.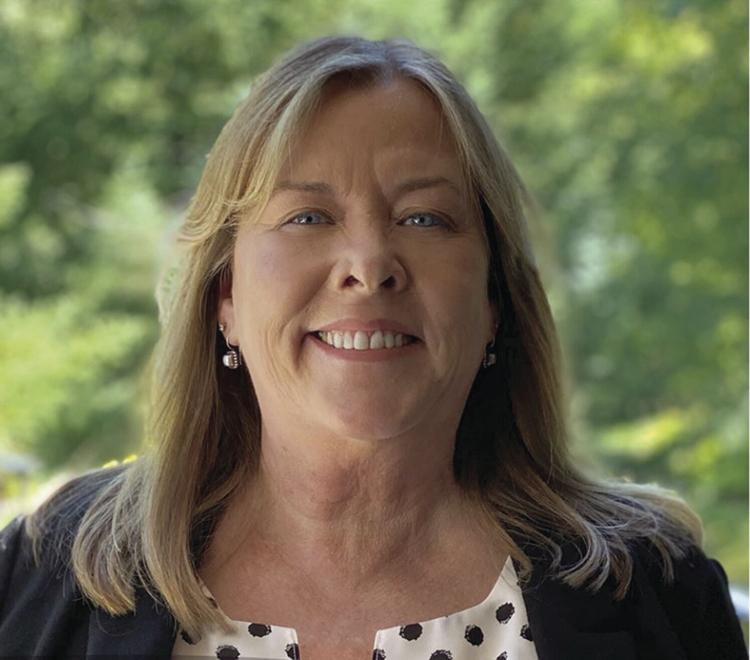 Education: Masters of Business Administration in marketing, University of St. Thomas
Occupation: Marketing executive
Community involvement: Former chair and director of the Eden Prairie School Board, member and past president of the Eden Prairie Noon Rotary Club, area governor for Rotary District 5950, STRIVE mentor at Eden Prairie High School, K-12 parent volunteer
What actions should the school district take to keep students on track while maintaining safety during the COVID-19 pandemic?
I think the school district should be commended for their efforts in developing and implementing a plan to safely reopen Eden Prairie Schools. Some key things the school district can focus on going forward include:
• Remaining vigilant in following the protocols to keep students and staff safe and healthy and updating them as needed.
• Monitoring the data relative to COVID-19 cases, student engagement and achievement, staff workload and district operations. Decisions should continue to be informed by data.
• Actively listening to staff, students and families. Sending out surveys is a good start. However, meaningful conversations are critical to delve into issues and effectively collaborate to develop solutions. The district must also proactively reach out to groups that may be underrepresented in surveys. All voices need to be heard.
How would you address equity issues and disparities in graduation rates at Eden Prairie Schools?
This is an area that merits focus. In 2019, Black students in Eden Prairie Schools graduated at a rate of 15 percentage points less than white students (Minnesota Department of Education data). I would suggest the following:
1. Focus on narrowing the achievement gap at the elementary level so students have a strong foundation for graduation when they enter high school.
2. Assess students in ninth grade to identify potential gaps and develop a plan to be on track for graduation. Often students enter Eden Prairie Schools to attend high school so it's critical to meet them where they are at the beginning.
3. Work to establish relationships with caring adults through mentoring and community involvement to help students explore options and see themselves continuing their education and beginning their professional journeys after high school.
4. Make sure that Eden Prairie Schools are a welcoming and inclusive environment that supports learning for all students. If students don't feel heard, valued and comfortable, graduating may well be more difficult.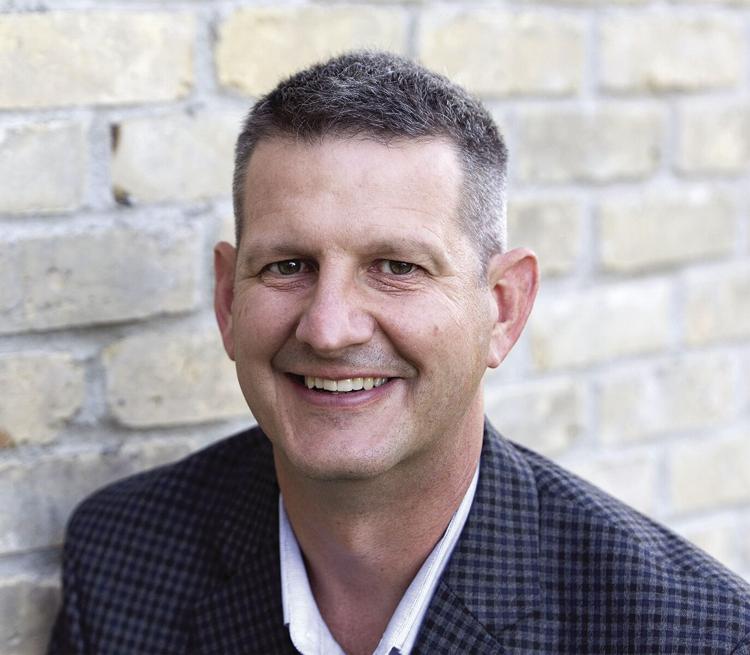 Education: University of Wisconsin-Madison
Occupation: I started my own business focused on financial auditing and due diligence when my youngest started kindergarten in 2017.
Community involvement: I am the father of four current Eden Prairie students: coaching, leading Cub Scouts and volunteering wherever needed.
What actions should the school district take to keep students on track while maintaining safety during the COVID-19 pandemic?
Our teachers, staff and leadership have made heroic efforts to support our children. Although I am confident this will continue, distance learning will not provide the academic and social development required to keep students on track for success. The district's primary goal should be to increase in-school education days within risk-based safety protocols to drive holistic student success.
How would you address equity issues and disparities in graduation rates at Eden Prairie Schools?
The good news is we have the financial resources, the best teachers and the leadership necessary to improve graduation rates for all students. In 2019, most racial categories showed significant improvement; however, these results did not meet my/the school board's expectations. In February 2020, the superintendent updated plans to address short-term issues. In addition, by leveraging business relationships, the district eliminated a key educational barrier by ensuring every Eden Prairie student had high-speed internet access. Nonetheless, graduation rates are not a product of short-term fixes. Recently, the district implemented a long-term plan focused on individualized learning programs adapted to address challenges faced by racial groups in Eden Prairie. Further, the commitment by Eden Prairie taxpayers to increase investment in early childhood reading and the smallest (K-2) class sizes is paying dividends, with discernible improvement at third grade. But that is too long to wait!
Action now: It is the responsibility of the board to hold the superintendent accountable to the academic expectations of the community. To improve graduation rates for all, I will:
1) Ask uncomfortable questions to determine the root cause of underperformance.
2) Where these problems can be addressed by the school district, require creative action plans.
3) Measure outcomes, improve transparency (via community dashboard) and align incentives. Finally, I would recommend reinstating mentoring programs to role model, inspire and reinforce accountability. All our students will excel when we align our goals, resources, talents and incentives to tackle unacceptable problems.