Minnetonka Middle School West's Aqua Allies is one of 20 semi-finalist teams that will advance to the eighth annual FIRST LEGO League Global Innovation Awards international competition June 19-21, in San Jose, California.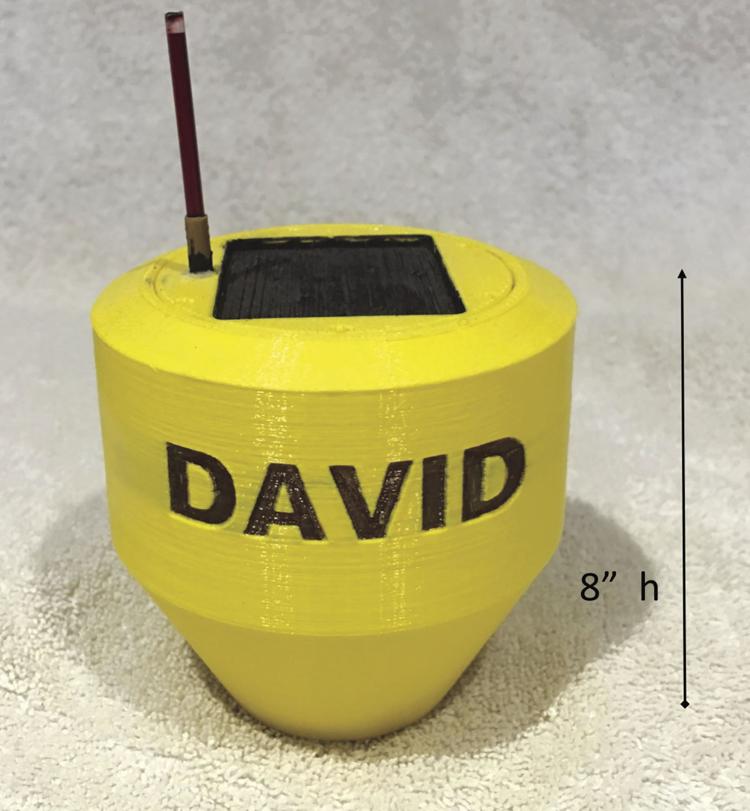 Seventh-grader Laney Dodd and eighth-graders Sam Dodd, Laney's brother, and Alex Schwaller are members of the team. All the students are from Excelsior. Their team's coach is Michael Dodd, Laney and Sam's father.
Aqua Allies won the state competition Feb. 24, besting 640 teams in Minnesota. The team was then invited to submit their project for consideration to represent the U.S. in the international competition.
The team will represent the U.S. and will compete against teams from 19 countries.
"It's really cool," Laney Dodd said. "At the beginning of this, we never expected that we would be going to internationals and now that we are, it's so cool to see our project become a reality. Being invited into this means other people think that our idea could be possible and could make a difference in the world. It's a nice feeling."
The league is an international program for 9- to 16-year-old children. It was created in 1998 when For Inspiration and Recognition of Science and Technology (FIRST) and the LEGO Group formed a partnership to get children excited about science and technology and teach career and life skills. 
Children work with adult mentors to design, build and program autonomous robots using LEGO Mindstorms technology and create a solution to a real-world problem.
The teams are evaluated on their solutions, that must demonstrate originality while having the potential to add significant value in the world.
The winner of the competition will receive $20,000 to advance their invention.
This is the second year that this team of students has competed.
The students signed up for FIRST LEGO League at Minnetonka Community Education, and were paired into teams. This year the district had 11 teams, including three teams at the middle school. 
Last year, Laney, Sam and Alex created a project that could help protect animals. Their team, Avian Allies, developed a bird-safe glass after discovering nearly a billion birds die each year after flying into glass. They did not advance past the state competition, but did present their idea to the Minnesota Sports Facilities Authority for the windows at U.S. Bank Stadium in Minneapolis. 
Alex said that this year's challenge is hydrodynamics and the goal is to create a solution to water issues.
"At this age you don't get a lot of chances to deal with real world problems," Schwaller said. "You get to talk about them in school, but you never get to find a solution. To get in depth into the business and science at this age is really cool."
For their project, the team created the DAVID Buoy, which is a 8-foot-tall, remote solar-powered testing buoy that keeps swimmers safe by automatically sampling and analyzing lake water in swimming areas for E. coli and disease-causing pathogens. 
Schwaller said that the team got the idea last summer, after visiting their local beach and discovering it had been closed down to E. coli.
"We were really bummed so we thought of coming up with a quicker way of testing for E. coli," he said.
According to the Hennepin County Public Health Department, weekly sampling tests are conducted at 31 public swimming beaches across the county to make sure the water is safe for swimming.
Sam said that the buoy is a quicker way of testing for E. coli. 
The buoy's center is made up of a pre-programmed mechanism that releases a litmus strip into the water every 12 to 24 hours to test for E. coli. 
The cartridge that holds the litmus paper would have enough for 100 tests. The results are then sent digitally for review.
"It's cheaper and faster having a buoy because then people don't have to go out as much," Sam Dodd said.
The litmus paper was designed by Sushanta Mitra, the executive director of the Waterloo Institute for Nanotechnology at the University of Waterloo in Waterloo in Ontario, Canada. The team consulted Mitra for the project.
In addition, they also consulted with a naval engineer in California, University of Minnesota microbiology professor Michael Sadowsky and Tommy's Tonka Trolley owner Tommy Drummond on how the presence of E. coli affects businesses near the water.
Sam Dodd said, "It's huge to think about how our product can help millions of people." 
In addition to social and economic benefits, Alex said that the biggest benefit of the buoy is prevention of people from getting infected with E. coli due to the more frequent tests.
"E. coli, for a healthy person, will just make them sick, but if it's a child, someone elderly or someone with a low immune system, it can kill you," he said. "It helps to know right away if E. coli is in the water and keep people out of it."
According to the Minnesota Department of Health, Escherichia coli or E. coli is a bacterium that has hundreds of strains. Most strains of E. coli are harmless, and certain strains live in the intestines of healthy humans and animals.
One strain of E. coli, O157, produces a powerful toxin that can cause people to become severely ill.
Symptoms, such as severe diarrhea and abdominal cramps, usually appear in two to five days and continue five to 10 days.
In children and the elderly, E. coli O157 infections can cause a complication called hemolytic uremic syndrome that can sometimes cause kidney failure, neurological damage and, in rare cases, death.
"At our age we don't have a lot of opportunities to make a difference in the world and this LEGO League Challenge gives us that chance to make a difference," Laney Dodd said. "It was really cool to be presented with that opportunity to do something with this much value."  
For the awards, their project does not have to be completed, but the team will have to make a formal presentation. They're currently meeting two to three times a week to prepare for the competition. 
The team members said that they currently have the outer shell of the DAVID Buoy made and they estimate that the internal mechanism will be completed by the end of the summer.
Michael Dodd said that the team would continue to look at how to adapt their current buoy by using a lab-on-a-chip device to test for other factors, such as water pollution.
Follow the Sun Sailor on Facebook at facebook.com/mnsunsailor