Augustana Chapel View received a best nursing home designation for 2021-2022
Augustana Chapel View Care Center, a Hopkins senior living community, received the U.S. News & World best nursing home designation for 2021-2022.
Both the care center's short-term rehabilitation and long-term care received a high-performing rating, according to the report. Out of 364 Minnesota nursing communities, 64 received an overall rating of five out of five and 31 received the best rating.
"We seek to treat everybody like family. We all support the mission of Cassia and work hard on behalf of our residents to give them the highest quality of life. We know we're not home but we try to be the next best thing," said Paula Sparling, the care center's administrator since 2014.
In 2018, Augustana Care and Elim Care voluntarily joined together to form Cassia, whose mission is to foster fullness of life for older adults in the spirit of Christ's love.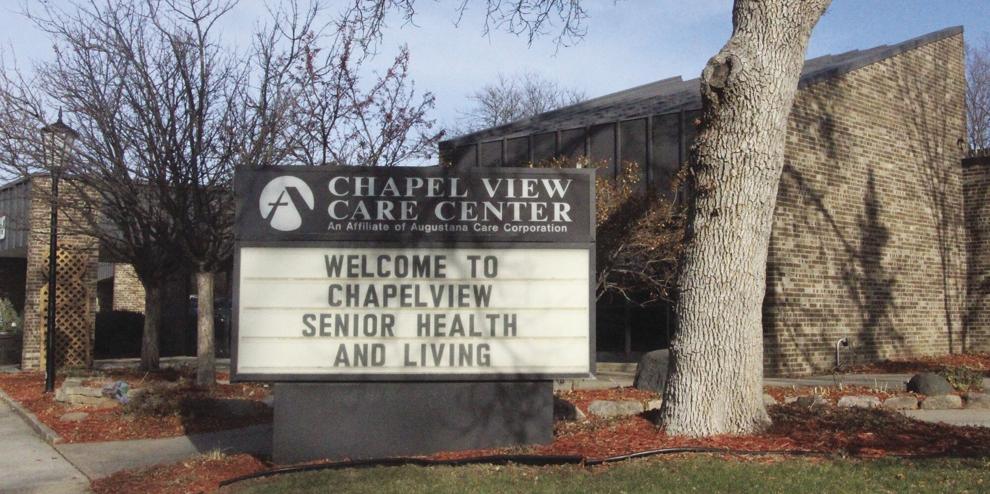 The care center on Chapel View's campus includes 108 beds for short-term rehabilitation and long-term care, as well as 56 apartments for assisted living and residential living. With close to 200 staff members on the campus, Sparling said everybody's hard work shows.
"Take care of others as you would have others take care of you," she said is the golden rule.
Both Sparling and other staff members have had family members stay at Chapel View. Her mother-in-law and father-in-law were former residents in long-term care and short-term rehabilitation.
"If you're willing to bring your own family here, it says something," Sparling said.
While the pandemic originally affected the care center similarly to other senior living communities who saw outbreaks and resident deaths, she said they haven't had any COVID-19 cases since. Nearly 92% of staff members received any COVID-19 vaccination, which is higher than the 72.1% Minnesota average.
According to Sparling, only two residents have not yet been vaccinated.
"We never gave up. We never slowed down. We continue to push through this pandemic meeting every challenge with fiercelessness and teamwork, really. No one backed down. Not one person said this was too much and stepped down." said Laura Flicker, the care center's activity director, therapeutic recreation director and volunteer coordinator.
Chapel View also had a low or average volume of complaints in long-term care and 70.8% of residents in short-term rehabilitation were able to return home after being discharged. The care center also received the highest possible rating of five stars in U.S. News & World Report's fifth annual "Best Nursing Homes" ratings in 2013.
Pedro Espinoza, who's been a nursing assistant for almost two months at Chapel View, said he can already tell the care center is great. He moved from California and has been a nursing assistant for 17 years.
"I can tell this place is awesome. I've never seen a place like this before," he said while gesturing around the building. "And that's one of the reasons it caught my attention."
Diane O'Konski, who's had her mother at Chapel View since 2017, said she hasn't had to worry about whether or not she's being treated well.
"She's very happy there. She's involved in just about all the activities," she said.
O'Konski, used to work at Regions Hospital and facilitated the patient and family advisory council there. She said because of her experience, it's nice to see all of the best practices for patient care and communication being used at the care center.
"You can tell it's more than just a job. They truly care about the people who are at Chapel View. It's not uncommon to see workers come in on their days off bringing their children so that residents can see little ones and interact with them and bring pets along as well," O'Konski said. "It's just a very caring and nurturing place."
U.S. News & World Report's Nursing Home Finder is a decision-support tool created to help consumers who are seeking a nursing facility for themselves or a family member in need of either short-term rehabilitation or long-term care. Current ratings were generated predominantly based on data publicly available as of July 2021, with additional COVID-19 vaccination data publicly available as of October 2021.