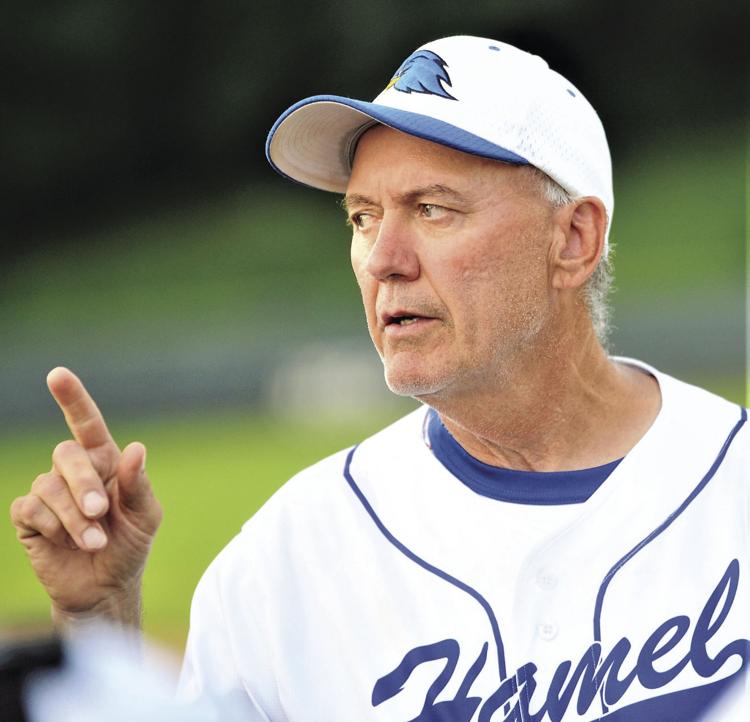 Tim Flemming has put his heart and soul into Hamel Hawks town baseball ever since he was the team's bat boy as an elementary school student.
Now, as the veteran manager of the Hawks, he is awaiting word from Minnesota Gov. Tim Walz that the games can begin.
"I hope the governor will give us a July 1 starting date," Flemming said. "That would give us time for a round-robin schedule and possibly the State Tournament."
Towns in the Riverview League share Flemming's optimism. Defending Riverview League champion Minnetonka had permission to open the season against the Carver Blacksox June 13, and the Millers posted a 10-2 victory at the Carver ballpark. Social distancing was the goal in the dugouts and also in the stands. More than 100 spectators attended the game.
"We are following Minnesota Baseball Association guidelines and protocol," Flemming said. "Some cities won't let the amateur teams use their fields yet."
In Hamel, Flemming said the Hawks have been able to work out in small groups, while exercising social distancing.
"As long as we can play some games this year, we'll be fine," Flemming said. "We have the pitching this year."
Hamel had a scrimmage against Osceola, Wisconsin last weekend. In the early going, Flemming said he would split up the pitching duties in each game.
The returning ace of the staff is Jake Marsh, a Wayzata High graduate who played baseball and football for Bethel University. Derek Drees, a former Benilde-St. Margaret's High pitcher, has returned to the team this year and promises to be a second ace. Matt Brooks and Blake Williams proven Riverview League pitchers. Other key members of the pitching staff include Wayzata High graduates Delaney Dahl, Peyton Gallagher, Alec Lonson and Sam Westermeyer. Dylan Drees, Derek's younger brother is another pitcher.
Among the returning position players are Jared Briol, Nick DeVos, Dom Flemming, Brayden Gray, Bobby Isbell and Nathan Sawtelle.
"Last summer, we got to where we wanted to be by earning a trip to the State Class A Tournament," Flemming said. "This summer, we hope to take the next step. We have a great group of guys and they are ready to play.
Follow the Sun sports writers on Twitter @MNSunSports and on Facebook at facebook.com/SunSportsStaff.