Bruce and Luke Rowan star in 'Elf the Musical, Jr.' opening Nov. 19 
Bruce and Luke Rowan, grandfather and grandson, will appear together in Stages Theatre Company's latest production "Elf the Musical, Jr."
The show runs from Nov. 19 to Dec. 27 at the Hopkins Center for the Arts, with Bruce Rowan starring as Santa Claus and Luke Rowan debuting as an elf and part of the ensemble. Bruce Rowan also played Santa Claus in the company's 2019 production of "Elf the Musical, Jr."
"It's something I've looked forward to for a long time. When they asked me to do 'Elf,' I said sure and then when I found out the rest of the cast, I got pretty excited." Bruce Rowan said while laughing.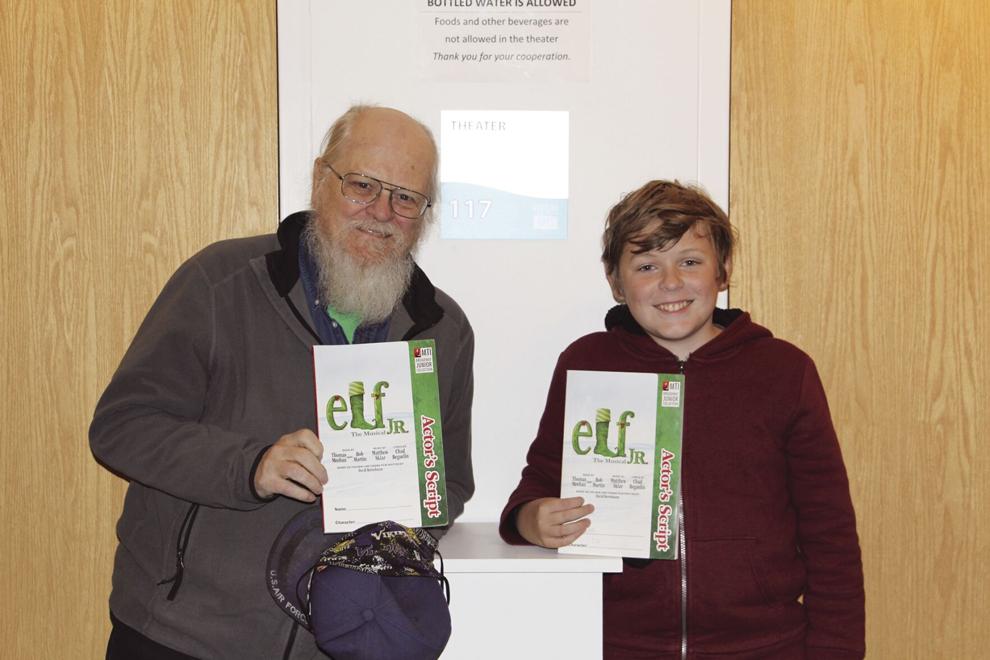 He worked full-time for STC for 23 years, officially retiring in 2015 but has since returned to the stage in more than a dozen roles. His love of every aspect of performing has encouraged him to continue to come back to the company, he said. He can't remember ever saying no to a role.
Growing up, he said he was inspired to perform by both his father and older brother, who were also actors.
"I started college as a math major and I got into a show fall quarter of my freshmen year," Bruce Rowan said. "And that was the end of the math."
Like his grandfather, eighth-grader Luke Rowan is interested in pursuing theatre.
"It's just fun. All the sets and the theatre is all great," he said. "And performing is just another great thing about theatre."
Luke Rowan received the news of his casting while in class and had to try to contain his excitement.
"Just to be in a show like this is awesome and such a great opportunity," he said.
Luke Rowan, who has been in the STC's education program since age 3, "Elf" was his seventh audition and will be his first performance.
For other beginning performers out there, Bruce Rowan recommends embracing possible stage fright.
"Butterflies, you hope they're there. That means your energy is pumping and you're ready to go," he said.
"Elf the Musical, Jr" is based on the 2003 Will Ferrell film and directed by STC's Artistic Director Sandy Boren-Barrett.
Tickets are on sale now. They are $25 for adults; $21 for seniors (60+); and $18 for children/students (ages 2-17).Lap passes are available in lieu of a designated seat for $5 (ages 3-4) and it's free for ages 0-2.