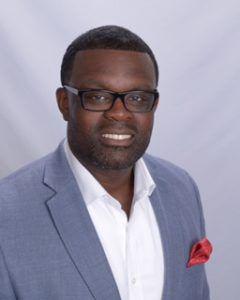 On Sept. 3, 1955, Ms. Mamie Till, the mother of Emmett Till, insisted that the casket containing his body be left open because, in her words, "I wanted the world to see what they did to my baby."
Fast-forward 65 years since Ms. Till's comments and the world has seen countless examples of what systemic racism has done to black bodies. It saddens me that I am never surprised by this type of violence on black bodies. Although I am not surprised, I am more convinced than ever that as educators we have the responsibility to influence the mental models that fuel the hate and fear that are so predictable in this country.
I have often said that public education is the key to the success of our democracy. In a recent conversation I had with a colleague, he challenged my notion of public education's impact on our democracy. He pushed my thinking and caused me to see that in many ways public education is a key contributor in sustaining a democracy that is fueled by systemic racism.
After that conversation, it was clear to me that our role as educators must include the development of students that will positively contribute to an antiracist democracy. Dr. Ibram X. Kendi defines an antiracist as, "one who is supporting an antiracist policy through their actions or expressing antiracist ideas." A pathway to the development of an antiracist democracy is through the intentional use of culturally relevant instruction in our Pre-K-12 school systems.
If Amy Cooper or the officers involved in the death of George Floyd would have had a Pre-K-12 educational experience in which they as students had an opportunity to understand who they were racially and culturally and work toward proficiency in other races and cultures, would they have behaved in the manner that they did? If Amy Cooper would have had a Pre-K-12 educational experience where she as a student had an opportunity to engage in learning that informed her sociopolitical consciousness, would she have called the police on a black male birdwatcher for asking her to put her dog on a leash? A call which we have seen all too often is the type of call that leads to the knee on the neck.
As a school district, we cannot look away from these examples of racism. Instead, we must double down on our work in the areas of racial equity and culturally relevant instruction and, most importantly, produce students who can positively contribute to an antiracist democracy. Here in St. Louis Park Public Schools, we are uniquely positioned to do this work, and I am thankful for the educators in our organization who strive to create learning experiences for students that promote academic rigor, cultural competency and critical consciousness.
Last week, I took my two sons, Brayden and Brycen, to the protest that was organized by the Allies of St. Louis Park on the overpass of Minnetonka Boulevard and Highway 100. The experience led to a productive conversation with my 7-year-old about race and racism that ended with him telling me that he hopes that he does not have to protest for these types of things when he is a grown-up, but if he does he will be ready.
We have a responsibility as educators to create learning environments that produce citizens who have the knowledge, skill and will to interrupt systems that have plagued us far too long as a country. I am hopeful that through the clouds of the pandemics of COVID-19 and racism that there are brighter days ahead of us.
In St. Louis Park Public Schools, we have a core value that states everyone has the capacity and responsibility to contribute to the wellbeing of others. As we head into the coming days, weeks and months, it will be more important than ever that we lean into this core value and support one another in creating a stronger community where ALL are truly welcome.
Astein Osei is the superintendent of St. Louis Park Public Schools.