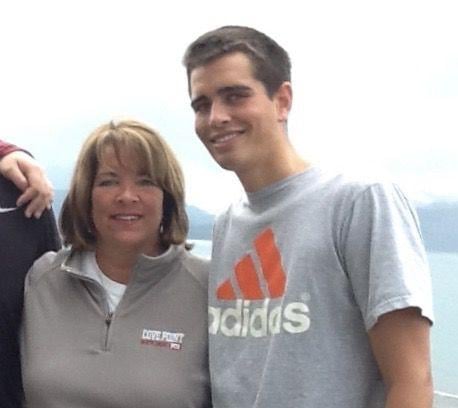 Colleen Ronnei is channeling her heartache into activism after her son, Luke, overdosed on fentanyl-laced heroin and died at age 20 in January 2016. The death of the Minnetonka High alum shook the community.
A year and a half later, Ronnei founded Change the Outcome, a nonprofit that hosts panel discussions at middle schools and high schools around the Twin Cities. During the discussions, Ronnei, a police officer and young adults in their early 20s who are recovering from substance use disorders use class time to educate students about the drug.
"We're here so you have information Luke didn't have," Ronnei told a group of students on a visit to Oak Grove Middle School in Bloomington.
Luke self-medicated with marijuana to calm his anxiety, but it wasn't until he got his wisdom teeth removed and was prescribed painkillers for dry sockets that opioids became a problem, Ronnei recalled.
Luke's addiction escalated during his freshman year of college. He went to outpatient treatment, then enrolled in school in another state and secretively resumed using opioids. His mom didn't see any signs that he had relapsed and neither did his roommates or anyone else, she said.
"They say grades will fall off but those things don't come until later," Ronnei said, as her son maintained decent grades throughout his addiction.
One of the goals is to pivot from thinking that having an opioid addiction isn't one's fault, but instead is a disease that is possible to recover from.
"You can't sit in your room and play video games and expect substance use disorder to go away, just like you wouldn't hang tight with cancer," Ronnei said.
Deaths keep rising
Over the past 18 years, overdoses due to opioids have increased by 1,000% and deaths from opioids have risen 600%, according to the Minnesota Department of Health.
In 2017, there were 422 deaths involving opioids in the state, the department reports. That was a 7% increase from the prior year, on a trajectory that keeps rising. The previous year, from 2015 to 2016 saw a double-digit increase in deaths at 18%.
Though heroin-involved overdose deaths were 26% less between 2016 and 2017, there was a significant increase (86%) in synthetic opioid-involved overdose deaths from fentanyl, carfentanyl and fentanyl analogs over that same time period.
Law enforcement officials in metro-area cities are seeing an increase in opioid-related cases and overdoses.
"The important thing is to recognize the ability to track data to justify 'is there a problem or not.' With the magnitude of what we hear about the problem across the country, I think it's clear it's a problem," said Maple Grove Police Chief Eric Werner.
The police department has been tracking opioid overdoses since 2010. There were nine overdoses in the city that year, compared to the 50 overdoses in 2018.
Police departments in the Twin Cities metro have responded to opioid-related cases and overdoses in varying ways. Some require every officer to carry Narcan, one of the name brands for naloxone, a medication that can reverse the effects of an opioid overdose.
Narcan can be purchased over the counter at pharmacies. The Surgeon General issued an advisory that emphasized the importance of "knowing how to use naloxone and keeping it within reach can save a life."
Werner said the public has access to Narcan and has been administering it in some overdose cases.
"The positive side is the public has access to the remedy, but the concern is people may overdose because the remedy is right there," he added.
Men continue to die from drug overdoses at a higher rate than women across Minnesota. In the three years between 2015 and 2017, 734 women and 1,257 men died of drug overdoses.
Drugs don't discriminate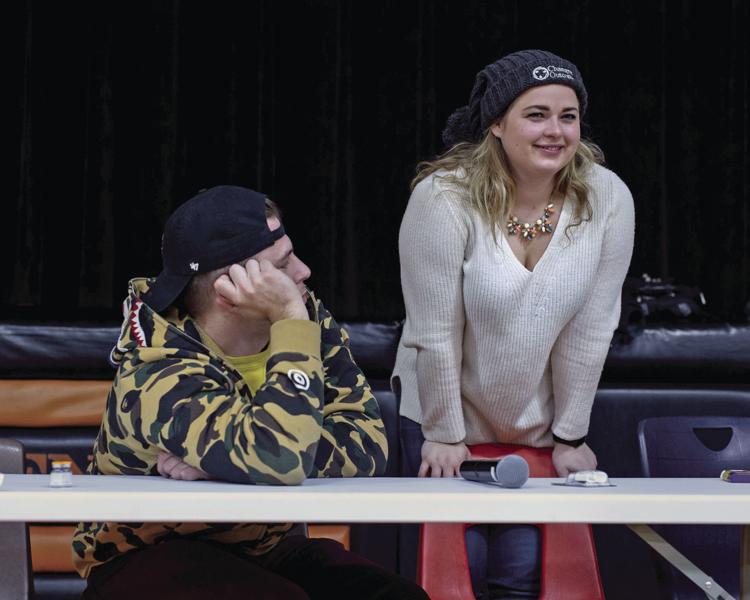 Megan Vanderzanden, a Minnetonka High alum who was in the same class as Luke, participates in Change the Outcome panel discussions with Ronnei.
At age 23, she has been sober for four years. Her substance misuse began at age 15 when she was prescribed painkillers by her doctor for a broken foot.
"I didn't know they were addictive or habit-forming, but I knew I liked them a lot," Vanderzanden said.
A month later, Vanderzanden's prescription ran out. By asking around for dealers, she was easily able to find more pills. Pills became unaffordable, but she was hooked and reluctantly turned to heroin, then instantly fell in love with the numbing, euphoric high.
One-third of youth who take an opioid as prescribed before high school graduation will go on to have opioid use disorder, according to Dr. Heather Bell with St. Gabriel's Health.
Officer Tom Maloney, a narcotics specialist with the Bloomington Police Department, tells students that heroin and pain pills — "a fancier version of heroin" — are really no different.
"It's all the same thing. Your brain thinks it's the exact same thing," Maloney said. "Even though it comes from a doctor with plaques on his wall, that doesn't mean your brain knows the difference between good and bad drugs."
This puts heroin in the same category as other opium derivatives, including codeine, morphine, OxyContin, Vicodin, Percocet and Dilaudid.
Crackdowns on prescription drugs have resulted in mass withdrawals, driving people to dealers who sell homemade "pressed pills." Taking these pills — commonly laced with inconsistent amounts of fentanyl, a powerful synthetic opioid — is like playing Russian roulette, Maloney explained.
Vanderzanden's addiction got to the point where overdosing and stealing money to fund it was her norm. Every time she went without the drug, unbearable withdrawals drew her back. After 10 rounds of treatment, she was able to get clean.
The relapse rate is 80 to 95 percent within the first year of sobriety from opioids, and 72 to 88 percent within three years, according to National Institutes of Health studies.
That could be because dependency long outlasts the length of treatment programs, according to Ronnei and Vanderzanden. Most programs range from a month to 90 days, while the brain can take years to restore to normal dopamine levels.
"Insurance companies boot you out before you make any real progress, then you're going back to the same environment," Vanderzanden said. "Once you get out, you're looking for more."
The panelists want to localize the epidemic.
"People see it on the evening news but say, 'that's in Ohio or the homeless encampment or even Wayzata,' but it's up the street," Ronnei said. "Don't wait until your child dies to address this problem in your community."
Researchers have often found more substance use among teens living in affluent, suburban settings compared with teens living in less affluent, rural or urban settings, according to a National Institutes of Health study.
"It doesn't discriminate," Vanderzanden said. "My mom would lock the car driving in downtown Minneapolis with 'those people' on the street, but that was me."
One school at a time, the panel hopes to make people realize the urgency of the epidemic.
"Stop trying to act like it's not a problem. Start talking about it," Vanderzanden said. "How many people have to die until you open your eyes?"
Learn how to get involved and watch the group's documentary at changetheoutcome.org.