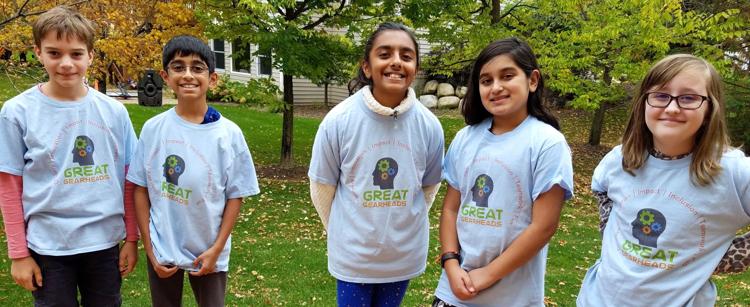 A robotics team of students from Eden Prairie and Minnetonka is working to help children living with cancer while competing in the FIRST LEGO League.
The Great Gearheads recently advanced to the league's sectional tournament.
The team members are Minnetonka sixth-graders Alex Korolev and Milan Darji, and International School of Minnesota fifth-graders Minha Ali, Mishti Shah and Evie Mark.
This year's competition requires solving a problem relating to a building or public space. Competing teams also designed, built and coded a robot to autonomously complete missions.
For the regional competition, Great Gearheads tackled the problem that hospitals are not designed to allow children undergoing chemotherapy to socialize with other children because of their compromised immune systems. The young engineers found a cost-effective and affordable solution to use walkie-talkies to instantly send messages to one or many other children. The team partnered with the University of Minnesota Masonic Children's Hospital to design and test their solution. 
After a successful test at the hospital, the team has also decided to raise money to bring the walkie-talkie solution to more oncology wards in Minnesota. The team raised more than $800 for more walkie-talkies in the first week of the fundraising campaign. To learn more and to help with their campaign, visit gofundme.com/f/walkietalkies-for-sick-kids.
The team also collected get well cards from the teams at the sectional tournament and will bring their robots for children at the hospital to try when they deliver the cards.