February is when the peak of the winter perch fishing happens and we are blessed with a number of great perch fishing destinations throughout the Midwest. Here are some thoughts on some of my favorites.
Leech Lake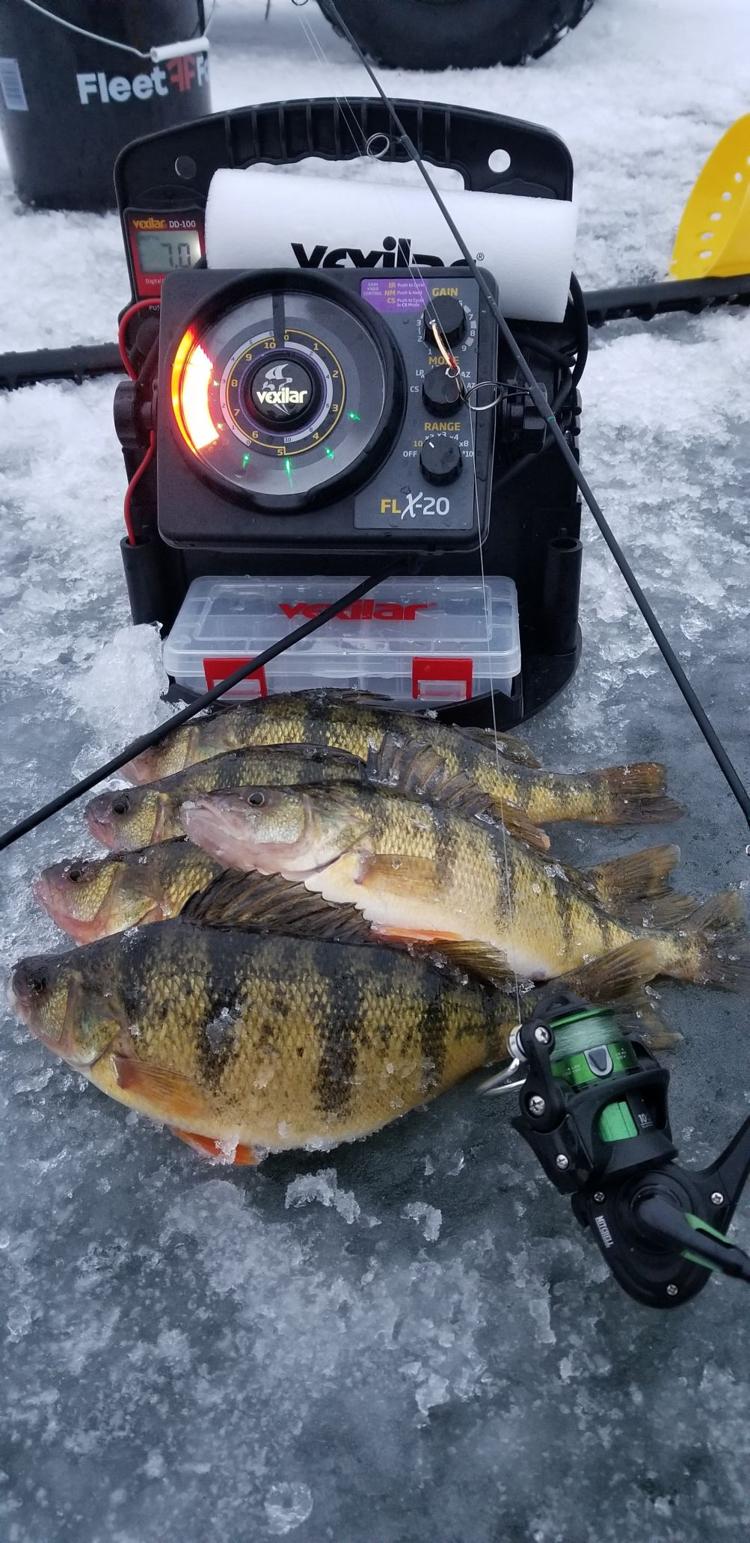 Although Leech Lake is noted for its walleye fishing, the perch really get going in February. I have found  it can be difficult to locate perch on this lake unless you have some inside information about the best places.
You can expect to sort through lots of smaller fish but you can get your keepers with lots of legwork.
Winnibigoshish
This is probably the number one perch destination in the state. This area of the state has been plagued with ice problems as well as slush. Before venturing out on this lake, make sure you call ahead to get the latest intel.
Chances are you will have to stay on the resort roads to ensure your safety. The resorts on Winni share perch location information and are willing to provide tips.
Big Stone
This border water lake is my favorite. The relatively shallow waters allow you to find the perch quicker and the average perch is well above the statewide norm. I prefer the northern  half of the lake because the activity is minimal. Closer to Ortonville on the south side is a bit more busy. On Big Stone, you get away from the crowds and you'll catch more and better sized perch.
The biggest key to perch fishing is fishing water that has a good perch reputation. Too many lakes in Minnesota are plagued with stunted perch and by sticking to the handful  of the premier perch lakes will increase your odds.
Steve Carney is an outdoors columnist for Sun Newspapers.