They offer lots of fast moving action and music that keep the kids entertained, but there is growing concern that early exposure to digital media on screens is hazardous to children's health. 
The American Academy of Pediatrics recommends no screens before age 2 and a maximum of one hour a day for 2-to-5 year-olds. Minnesota psychotherapist and early childhood advocate, Lisa Venable, who goes by "Grammy Lisa," said the key problem with screens is that they take away from live interaction and creative play, which are crucial for early child development.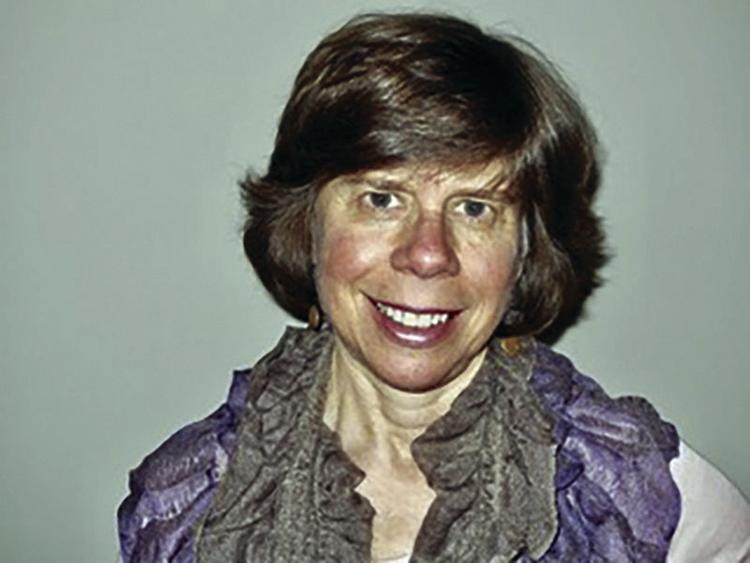 "Young children who spend a lot time on screens aren't using their imaginations or exploring their environments. And, they are learning to use screens as a distraction or way to self-soothe," she says, "something that later on often leads to addiction and an inability to deal with emotions in a healthy way. Because almost 90% of a child's brain develops in the first five years, we must ensure they are having appropriate developmental experiences," she said.
An Audio-Story Program Comes to Life
Venable is hoping to be part of a solution to what she sees as a generation at risk for healthy brain development through The Magical Adventures of Mr. Green Pony! audio story series, which is launching 1-2:30 p.m. Sunday, Dec. 8, at the Hopkins Center for the Arts, 1111 Mainstreet, Hopkins.
The schedule includes coloring and cupcakes at 1 p.m., storytime with a Mr. Green Pony story in a live feltboard format for children ages 3-6 with the author at 1:30 p.m. and a parent discussion on the challenges of screen time at 2 p.m. For more details about this free event and to register, visit mrgreenpony.com.
Venable became inspired to develop an alternative to screens while babysitting her 3-year-old granddaughter. "The child was having a meltdown and, while tempted to put on a movie, I instead made up a story about a green pony that lived on her hobby farm. She was mesmerized and started playing along, becoming captivated with the images in her mind. She even made up her own stories!"
During the next year, Venable, with the help of her granddaughter, Madelyn, created a cast of magical friends on fun adventures. Venable wrote ten stories and recorded them with homemade sound effects, unique voices, and a catchy song at the end. "Children are attracted to their parents' phones and iPads, so I thought why not hand them a device with nothing on the screen that will still keep them entertained. Lively, stories with fun sound effects give little ones the opportunity to enjoy screen-free, active learning," said Venable. "Listening to a story without pictures encourages imagination and still gives parents a break!"
Art Rolnick, former director of research at the Federal Reserve Bank of Minneapolis, has conducted research on the importance of investing in high quality early childhood programs, and says that passive screen-time also takes away from live experience. "Storytelling, reading and playing with a child are far more impactful on a child's growing brain than online learning programs or entertaining YouTube videos. I am inspired by Lisa's program to both ignite a child's imagination and promote adult-child interaction."
The website, mrgreenpony.com, offers all the stories as well as early learning activities. The educational activities give adults tools for interaction after the story that help children retain what they heard, and include a memory game, coloring pages and nature activities. The original series will be released Dec. 8 and will be available on CD or digital download for about $4 each (one story with accompanying educational activities).Venable also plans to offer a special membership option that includes all stories/activities, four bonus stories a year and parenting tips.
Kelsey Ludwigson, of Waconia, said her two older children, who are 4 and 5, have really connected with the Mr. Green Pony stories, and learned from them too. "The stories have a lot of value to them. Each teaches a little life lesson," she says.
"Not long after hearing the story about one of the characters dropping her blueberries, my kids had an incident and my youngest said, 'It's OK to be angry and, it's OK to move on.' I asked where that came from and she told me she heard it in the Mr. Green Pony story. It was cool to see her bring that story to real life and take the value away from it."
Through a felt board format, Venable also offers group story-telling at preschools, birthday parties and nature centers to help children use their listening skills as well as interact with the storyline. And, she offers workshops to parents and teachers about screen-time and its effects on early childhood development.