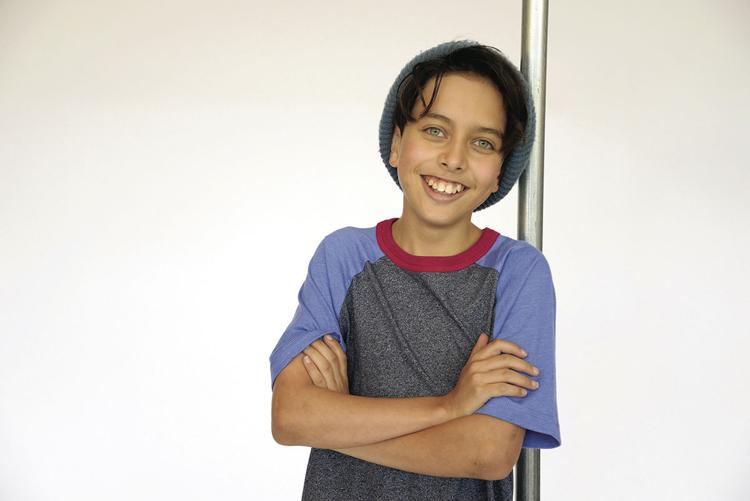 Alejandro Vega, 13, a Minnetonka resident and 8th grader at Minnetonka Middle School East, was cast as the lead role of C.J. in the Children's Theatre Company's production of "Last Stop on Market Street," which runs from Sept. 15 through Oct. 21. He has starred in three other productions at the children's theater and has acted for the Guthrie Theater.
The musical is based on Matt de la Peña's award-winning book. The plot follows C.J., a child who is reluctantly spending a weekend with his Nana in her rough Chicago neighborhood, which is considerably different than what he is accustomed to. The sheltered child is dragged on a gritty bus ride, guided by Nana, that brings him closer to his roots and shows him that things are not always as they seem. The music is a mix of hip-hop, rap, soul and gospel.
"What drew us to this book was the powerful way that the story shows a young child leaving their comfort zone. In this case, C.J. leaves a comfortable, middle-class situation and goes to visit his grandmother who lives in a poorer part of a large city. He is a stranger to this world, a world of density and noise and goes on a big adventure on public transportation, which is not part of his life, to a homeless shelter where Nana brings kindness and joy each week," said artistic director Peter Brosius.
The show's approximate run time is one hour without an intermission and is appropriate for children ages 5 and up. Tickets cost $15. Purchase them online at childrenstheatre.org. The theater is at 2400 Third Ave. S., Minneapolis.