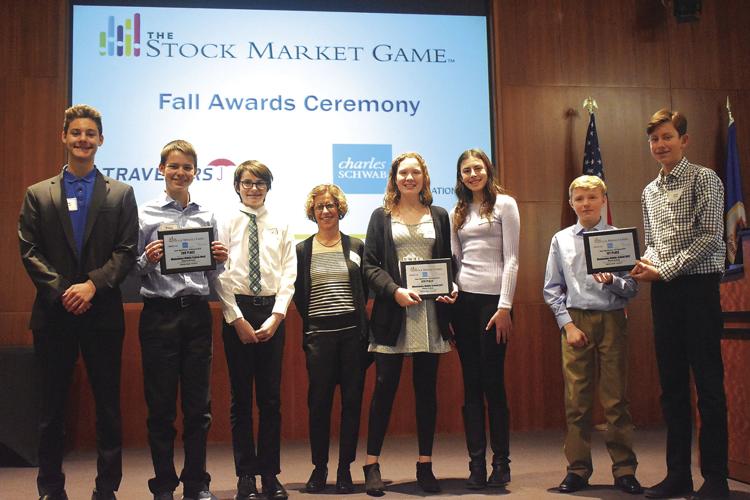 Teams of Minnetonka Middle School students participating in the fall session of the Stock Market Game were recently recognized for placing in the in the junior high division in Minnesota.
The team from Minnetonka Middle School East that took first place included Jackson Marshman and Owen Monge. The fourth-place team from the school included students Jacqueline Pezhman and Kyra Reinhart. The teams were taught by Deborah Zachman.
The second-place team from Minnetonka Middle School West included students Braden Alexander, Jared Dumcum, Morgan Hendricks and Ethan Tekaver. The team was taught by Margaret McDonald.
The game is a national, interactive learning program for students in grades 4-12. Students work in teams to invest a virtual $100,000 over a 14-week period, competing with other Minnesota students for the highest-valued portfolio.
Each team has access to online daily portfolio updates on their current holdings, brokerage fees and team rankings. Students evaluate their portfolio on a regular basis and determine when to make new investments, hold existing investments or sell their shares.
The program is used in classrooms as a way to help students develop skillsets like money management, economics and critical thinking.
The fall session of the game concluded Jan. 11 with an awards ceremony in St. Paul, where the Minnetonka students and other top-ranking teams from each age division were recognized.