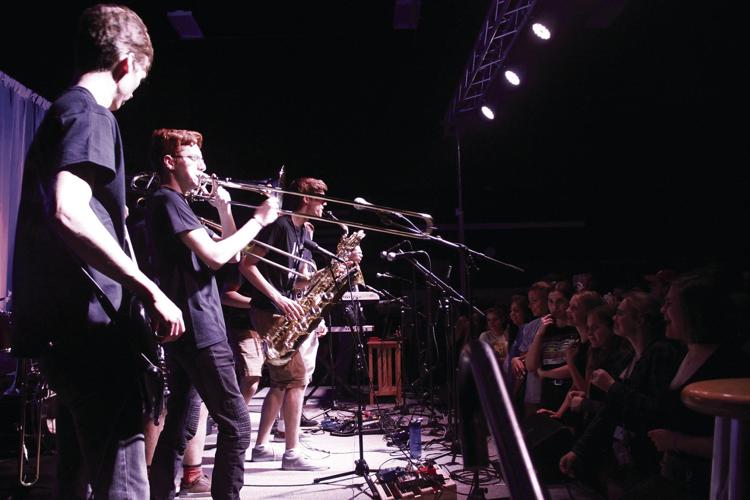 Minnetonka High School students raised money for disaster relief charity ShelterBox USA with the annual Coffeehouse spring concert.
The concert, hosted May 31 at the high school by student-led service organization Legacy 2020, featured a ShelterBox tent to provide an opportunity for the community to learn about the organization's work and the refugee crisis at large. More than $5,000 was raised with the concert and through donations.
Ongoing legacy projects are undertaken by each grade, in which students pick a topic during their freshman year and work to organize fundraisers, drives and other events to raise awareness and leave a "legacy" of their work in the local community. 
Legacy 2020 chose to focus on aiding refugees and have organized drives collecting items such as hygiene supplies and toys for refugees resettling in the Twin Cities area.
This year, Legacy 2020 is working with ShelterBox to raise awareness about various refugee crises and spread the word about ShelterBox's global effort to provide shelter and necessary tools to people who have been displaced by natural disasters or conflicts.