The owners and managers of local businesses were forced to get creative by shifting their business model in response to Gov. Tim Walz's executive order requiring bars, restaurants, gyms and other venues close to the public from March 17-27 in an effort to curb the spread of coronavirus/COVID-19.
Jen Weiss of the Excelsior-Lake Minnetonka Chamber of Commerce is encouraging residents to stay calm and shop local.
"These are small business owners and everyone is supporting one another and pivoted quickly," she said, noting the chamber has also launched a Lake Minnetonka business fund and a business grant to help local businesses impacted by COVID-19.
While some businesses aren't viable to remain open, many continue to operate in a different capacity by adjusting the way they do business, whether it be shifting to food deliveries or providing online shops and classes.
Here are a few businesses that have shifted their business models.
Fat Pants Brewing Co., Eden Prairie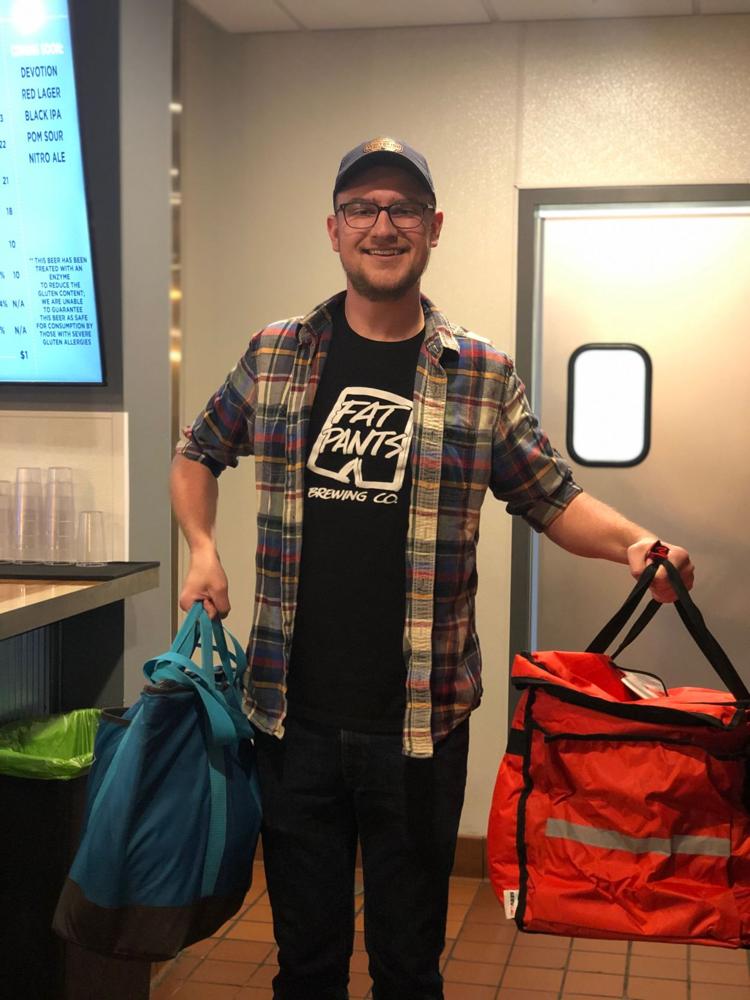 Closing the taproom and dining room was not something the owners of Fat Pants Brewing Co. could have anticipated in the first four months of business.
"It's thrown us and our entire staff for a loop," said Elizabeth Schmidt, co-owner of the Eden Prairie brewery that opened Nov. 25.
When they learned that other states had begun lockdown procedures, the owners began looking at how they could adapt their business model to provide an online platform for delivery and curbside pick-up options.
They were fortunate to be able to roll this out in two days, Schmidt said.
"The state's been really awesome" in allowing them to deliver growlers and bomber bottles of beer, she said.
With business being down about 80-90%, Schmidt said the online launch, as of Monday, is "so far, so good."
"We're doing the best we can given the circumstances," she said.
Since a big part of the business is focused on reducing waste, Schmidt said they also were looking for ways to use the perishable food items they have. Therefore, Fat Pants is also providing box lunches to people in need, "no questions asked," Schmidt said.
The taproom is open for takeout and delivery 11 a.m. to 8 p.m. seven days a week.
Fat Pants is also hosting a Red Cross Bloodmobile 10 a.m. to 4 p.m. Thursday, March 26. Appointments can be made by calling 952-658 6987 or online at rcblood.org/2xW2HNO.
"We have a lot of time on our hands, so whatever we can do to help, we're totally up for it," she said. "This is what it's about. When things go awry, you have to come together as a community to do what you can."
Fat Pants is located at 8335 Crystal View Road, Eden Prairie.
To place an order, visit fatpantsbrewing.com or call 952-658 6987.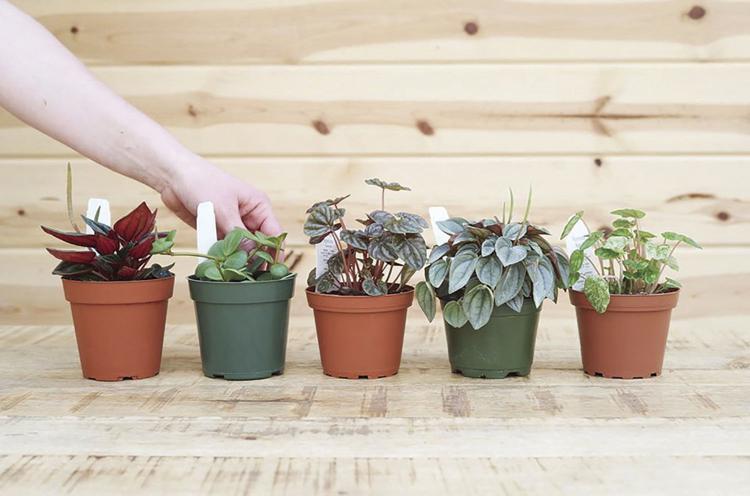 Tonkadale Greenhouse, Minnetonka
The owners of longtime businesses like Tonkadale Greenhouse, which has been operating for 73 years in Minnetonka, are also finding creative ways to adapt to the abrupt change in business.
Owner Jessie Jacobson said the greenhouse business relies heavily on incoming customers, but since the store has closed to retail traffic, she worked quickly to find "ways to get more plants to more people so they can get the great benefits plants have to offer," she said.
To do this, she and her team launched an online shop where customers can virtually purchase plants, potting soil, pots and "anything you need for indoor gardening this time of year" for either local delivery or curbside pick-up.
The goal, Jacobson said, is to generate enough sales to keep as many staff members working as possible. After all, they still need to be at the greenhouse to water plants, accept new products and feed the cats, Jacobson said.
Numbers show that not being open to in-store traffic has decreased daily sales by 50-70%.
It's not just in-store sales that came to a halt due to COVID-19. Jacobson also had to cancel all the store events and seminars, including an upcoming plant swap.
"It's day-by-day," she said, noting they are currently meeting online sales goals. "We're trying really hard to not look ahead to next week."
Jacobsen encourages people to check out the online shop at tonkadale.com and look for social media updates and plant tutorials on Facebook and Instagram.
The Spirit of the Lake Yoga and Wellness Center, Excelsior
Before COVID-19 was on everyone's minds, The Spirit of the Lake owner Nicole Lovald was already looking into having yoga classes online through the video tool Zoom.
One of the instructors was already instructing with Zoom and offered to show others how it works. The studio piloted a virtual class and planned to test it for a few weeks. That is, until the week of March 9, when gyms and workout studios started closing their doors.
Now, the center's yoga classes are all accessible online at spiritofthelakeyoga.com. These virtual classes are offered every day of the week and more are being added. Customers can see their instructor and other participants.
This offers "some semblance of normalcy," Lovald said.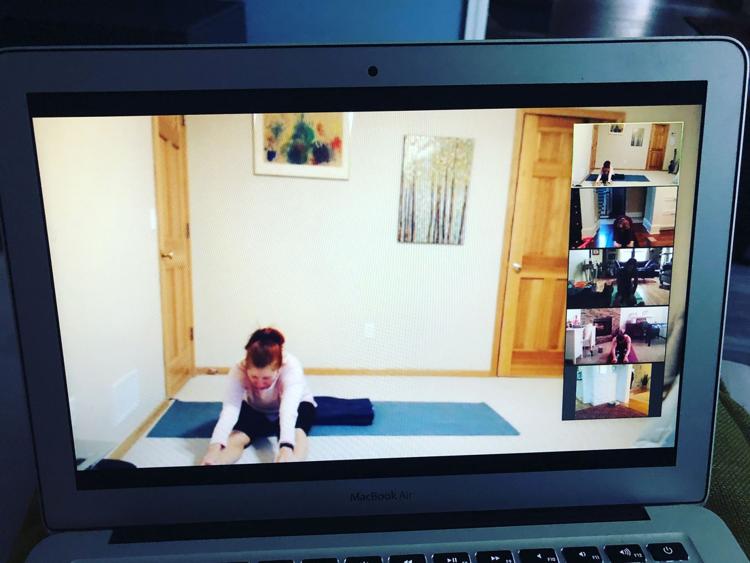 The Lakes Running Co., Excelsior
The Lakes Running Co. owner Pete Miller said the Excelsior running store has been busy with people taking their workouts from the gym to the streets.
With gyms and other workout studios closing, people are picking up walking and running as part of their exercise routine. In compliance with social distancing, the store is offering by-appointment shoe fittings. Before and after regular hours, customers can come into the store for a private appointment with an employee.
The store is open with adjusted hours of 10 a.m. to 6 p.m. Monday through Saturday and noon to 4 p.m. Sunday. The store is offering online payment, free delivery anywhere in the U.S. and a curbside pick-up option.
Visit lakesrun.com or call 952-470-5444 for more information.
Follow the Sun Sailor on Facebook at facebook.com/mnsunsailor.