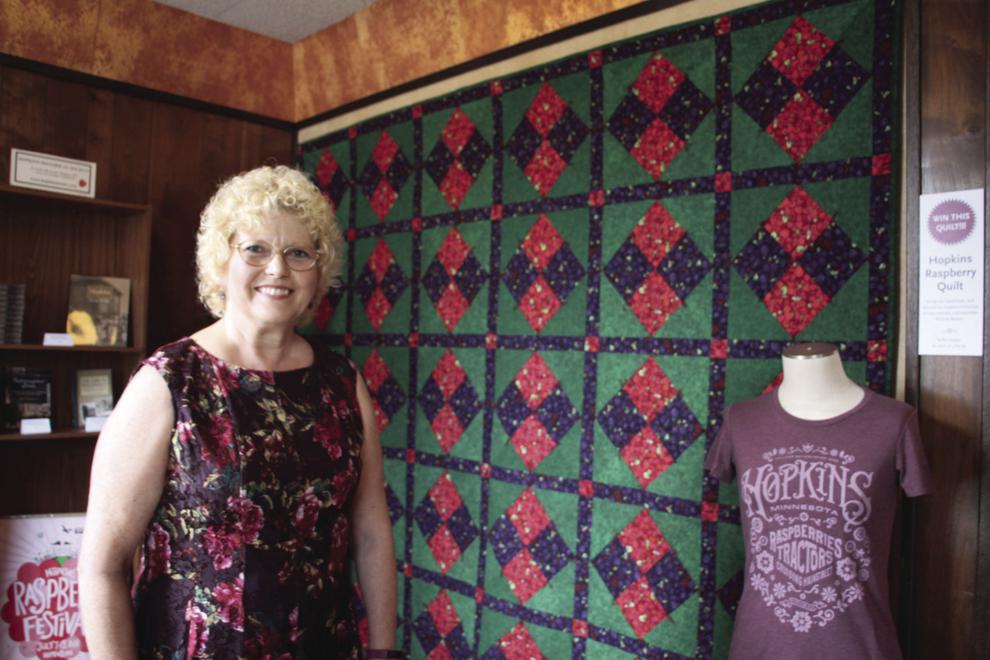 As a way to raise funds for the Hopkins Historical Society, a Hopkins resident decided to make a quilt representing what the town is best known for: raspberries.
Rhonda Brown started the endeavor three years ago, looking for the perfect fabric, with the help of her husband, Colin Brown, who serves on the historical society board. She completed the quilt just in time for the 85th Hopkins Raspberry Festival, which is going on now through Sunday, July 21.
"I thought the historical society could really use something ... as a fundraiser," she said. "So, between Colin and myself, we picked the fabric colors in combination."
Having not quilted for some time, "it was more challenging than I thought," Brown said of the 100-by-86-inch quilt that hangs on display at the Hopkins History Center, the former Albert Pike Masonic Lodge, 907 Mainstreet.
The fabric incorporates both raspberries and blackberries, along with a green background and backing to represent fields that once dotted the Hopkins landscape.
Raffles raffle tickets are $2 or three for $5 and can be purchased throughout the next year either at the history center on Mainstreet or at the Hopkins Historical Society at the Hopkins Activity Center, 33 14th Ave. N.
Tickets will also be sold during events throughout the year, noted John Cooley, president of the Hopkins Historical Society.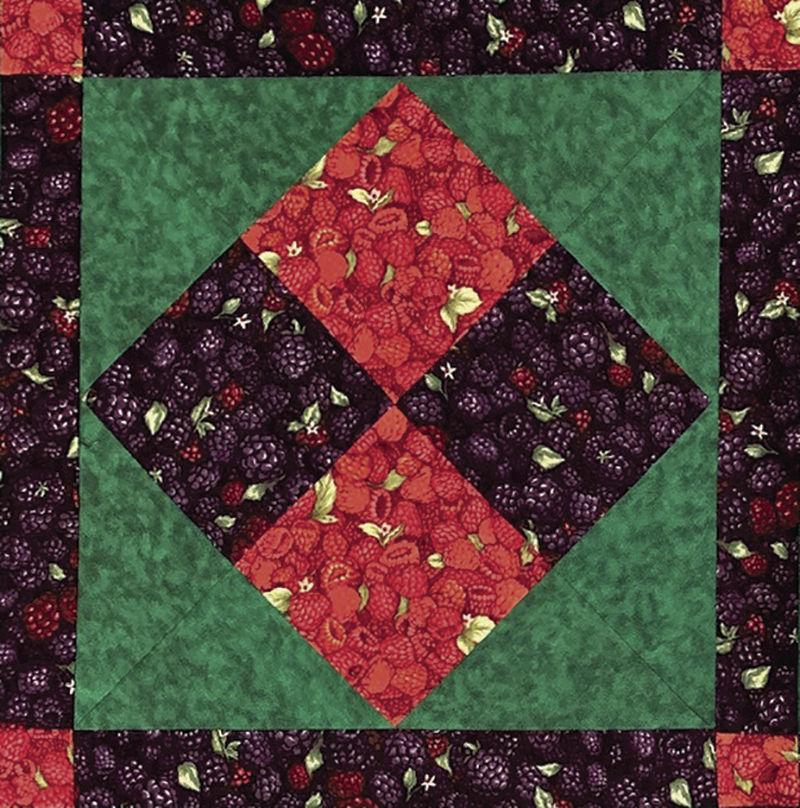 A winner will be drawn after next year's festival and need not be present to win.
Brown has no expectations of how the money raised from the raffle will be spent and has entrusted that decision to the board.