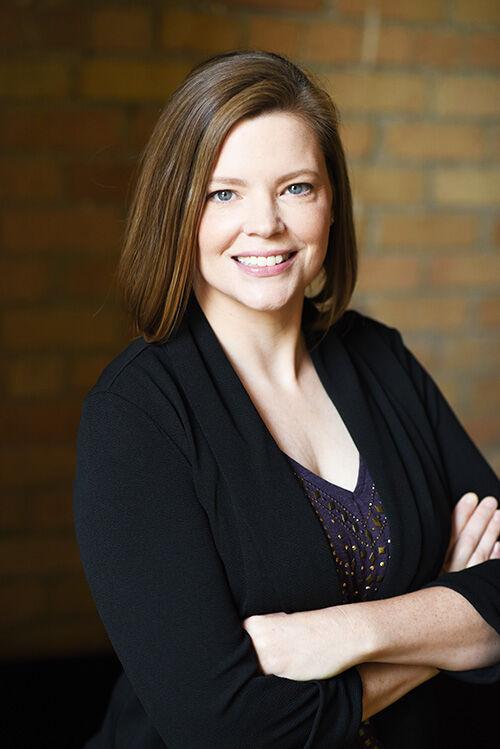 Rachel Hartland, local parent, business owner and community member, has announced her candidacy for the Hopkins Public Schools Board.
She is running for one of three seats up for election this fall.
She said she has held several roles in her professional life.
"Currently, I'm an ASL interpreter, record-keeper for our family's tech business, and co-owner of a local start-up, CoyaBlu," Hartland said. "I have three children in Meadowbrook Elementary, and we've all been enriched by the passion and expertise of this team of Hopkins educators. They've impressed me – especially over these past 18 months – and I wish to support them and our larger community by serving on the board."
She said the dilemmas residents have all grappled with recently have made it apparent that community members need one another.
"We need dialogue, ideas, and transparent decision-making," Hartland said. "I've watched our current leadership adhere to those ideals while implementing Vision 2031 – a Vision I support whole-heartedly. My own children will live and learn within this blueprint we create, so I want to see every goal realized. Of all the features in that Vision, the one that I believe will most distinguish Hopkins Public Schools is this: fearless teams that are unafraid to fail."
She wants to help students become "life-ready."
"The road to 'life-ready' may look different for everyone, but it's clear that graduates with practical skills and a strong network benefit in many ways: Improved mental health, lower rates of substance abuse, greater college/program completion rates, and even longer lives," Hartland said.
"Using new skills, experiencing frustration, figuring out what went wrong, utilizing resources and changing tactics is what makes world-class, resilient humans. Our community is an unparalleled resource, and we can create those opportunities together. Within a strong network, being adventurous and rebounding from inevitable failures is much less scary.
"'Fearless teams...unafraid to fail,' is the mantra that will enable us to reimagine education and ensure our students are life-ready."
She said that while she's had a lot of success in life, she's learned as much from the times she has failed.
"I've had to ask questions, solve problems, and pivot," Hartland said. "From that background, I've gained experience analyzing information, managing complex projects, and following rigorous reporting standards. My dedication, experience, and analytical skills will benefit the board. We must be deliberate and fearless to raise the adventurous, inclusive global citizens we've pledged. Succeeding in doing so means attracting the best talent to our district, and opening more doors for our graduates. My family chose Hopkins for our three students. We're flourishing here, and I'll work to make that a reality for all Hopkins families."