Joseph Gibbons was recently named to the 2021 Forbes "Best-in-State Wealth Advisors" list for the fourth year in a row.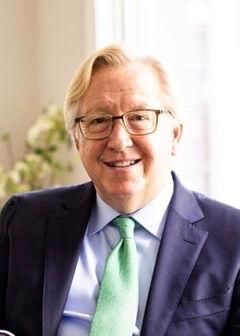 Gibbons is a senior vice president-private wealth manager and managing partner of Gibbons, Blasko and Associates, a Wayzata-based global wealth management team with Merrill Lynch, Pierce, Fenner and Smith.
Gibbons lives in Minneapolis and is an alumna of Miami University in Oxford, Ohio. He also has a degree from the Security Industry Institute at the Wharton School, University of Pennsylvania. 
Gibbons has served on the boards of the Kenwood Isles Area Association, Walker Art Center Collectors Group, Support the Courts Advisory Board, Human Rights Campaign Federal Club, Midwest Art Conservation and the Minneapolis Institute of Arts Development Committee. Gibbons served two terms on the Minneapolis Parks Foundation Board and resumed his board position in 2018. He is currently an active advisor to the RiverFirst Capital Campaign and the Minneapolis Foundation Advisory Council.