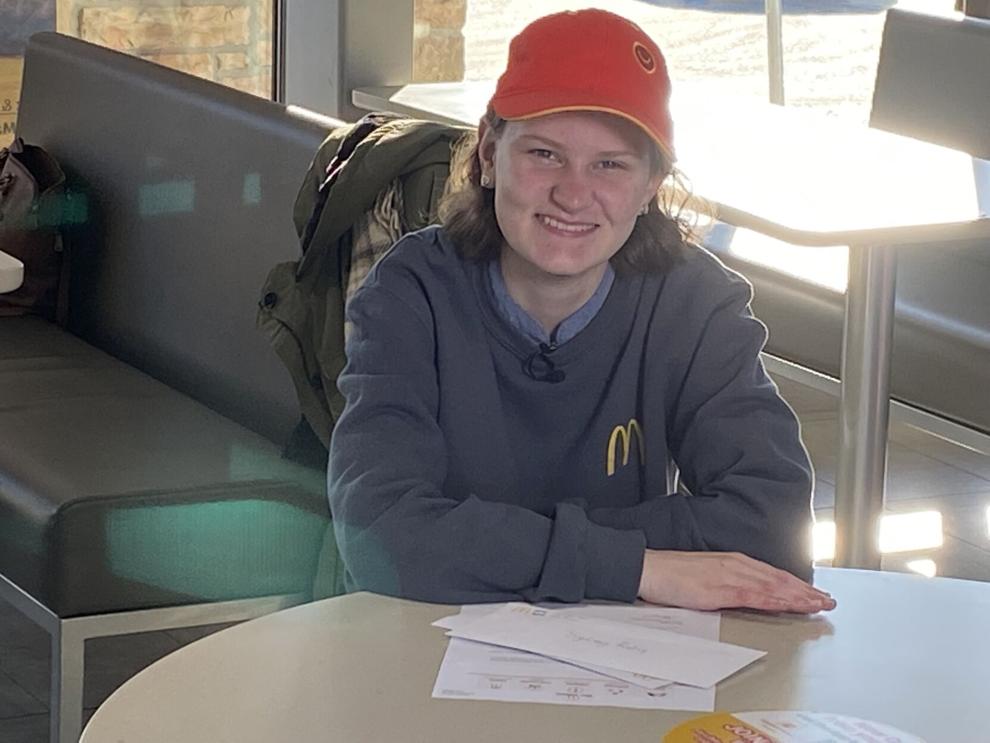 Raley's quick actions helped save the life of a customer
Sydney Raley, of Edina, became a national celebrity for her heroic actions while working the drive-thru at the McDonald's restaurant last month in Eden Prairie.
Raley, 15, working her morning shift on Dec. 18, noticed that a customer in the car directly in front of her drive-thru window was choking, so she opened the window and maneuvered her way outside to the car. With the assistance of another person who was nearby, they performed the Heimlich maneuver on the customer, saving the woman's life. Within 24 hours, local and national media outlets, including KARE-TV in the Twin Cities, CNN, Fox Business Channel, the New York Post, and NBC's Today were sharing the story.
For her actions, she's was honored locally Dec. 29.
McDonald's owner/operator Paul Ostergaard made a special presentation at the Eden Prairie restaurant to his heroic employee, giving Raley a check for $250. McDonald's Corporation included a special gift basket with sweets and treats. Ostergaard shared what he believes makes her special.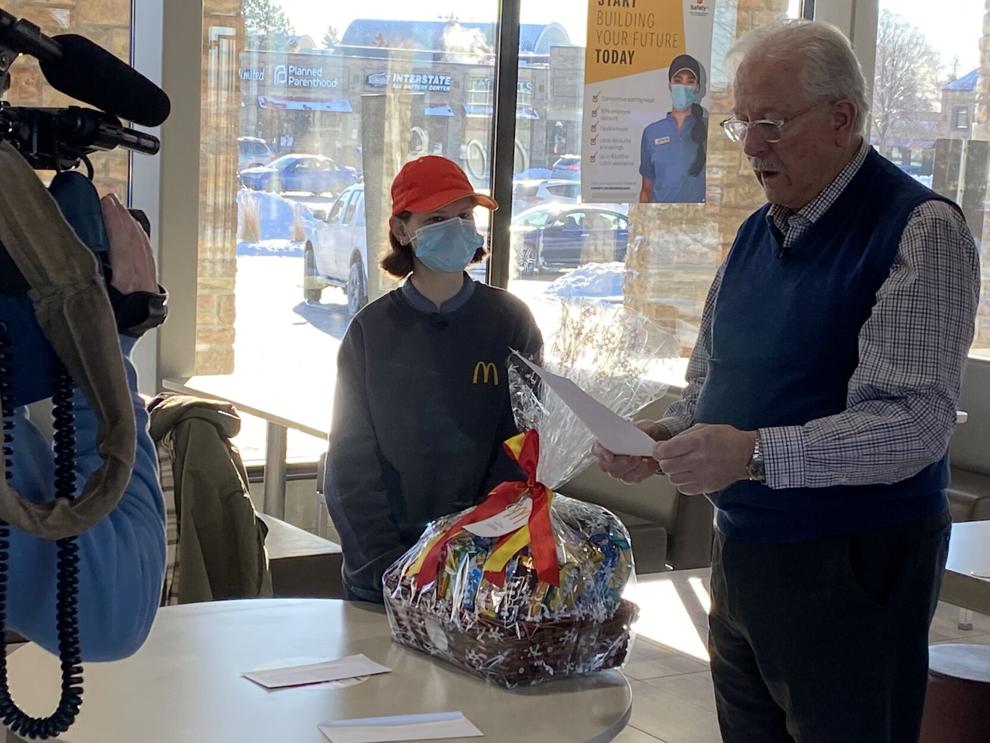 "Sydney embodies McDonald's values, and you embody the phrase 'putting the customer first.' Your bravery inspires us to always act with compassion for others," said Ostergaard, who owns five McDonald's restaurants in the Twin Cities area. "Words do not express how grateful we are. Thank you for making a difference in the life of this customer."
Raley, who has worked at the Eden Prairie restaurant for nearly six months, has been genuinely touched by the attention since her lifesaving actions became known.
"Customer safety is always our priority, and being sure that this woman was safe and doing whatever it took to help, I was going to do whatever was necessary to help her," Raley said. "I never thought I'd be getting these rewards, but this thing has spiraled into something that's truly amazing and I can't thank people enough for it."