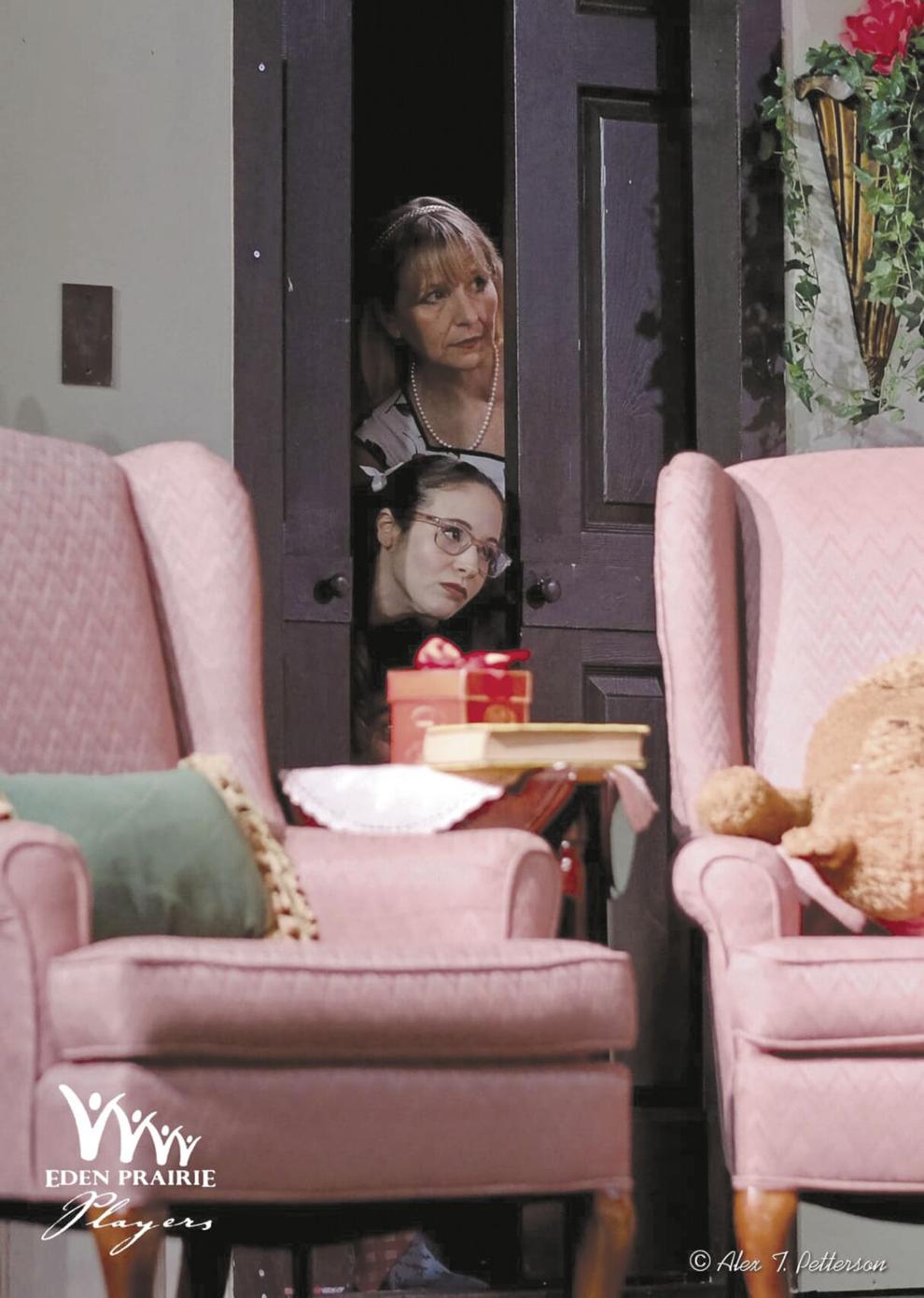 High comedy production held on PiM High School stage
The Eden Prairie Players this weekend will present its final performances of "The Curious Savage," by John Patrick and directed by Lori Alsdurf.
The production, which opened last weekend, will be performed at the Performing Institute of Minnesota Arts High School, 7255 Flying Cloud Drive, Eden Prairie.
This weekend's performances will be held at 7 p.m. Friday, Nov. 19; 7 p.m. Saturday, Nov. 20; and 2 p.m. Sunday, Nov. 21.
According to the Eden Prairie Players' web page, "Mrs. Ethel Savage has been left a sizable inheritance by her late husband and she wants to make the best use of it, in spite of her stepchildren's efforts to get their hands on it for personal gain. The stepchildren move her to The Cloisters sanitarium until she 'comes to her senses' and discloses the location of the missing negotiable bonds."
• Jen Cordes - Miss Willie
• Allison Hawley - Florence Williams
• Joseph Homrich - Dr. Emmett
• Rose B. Johnson - Mrs. Paddy
• Wendy Hathaway - Lily Belle
• Michael Oslund - Hannibal
• Elizabeth Swabey-Keith - Fairy May
• Gina Light - Mrs. Ethel P. Savage
The city's website describes the group: "Eden Prairie Players is a theater group which focuses on preserving and advancing the arts while entertaining the community."
The group performs a variety of theatrical productions each year. Auditions for performances are open to anyone 9 years and older, and the theater group is always in need of volunteers to help with costumes, set design, props, lighting, usher, and hosting.
As this community theater is a program of the Eden Prairie Parks and Recreation Department, more information is available at edenprairieplayers.com, where tickets can also be purchased.