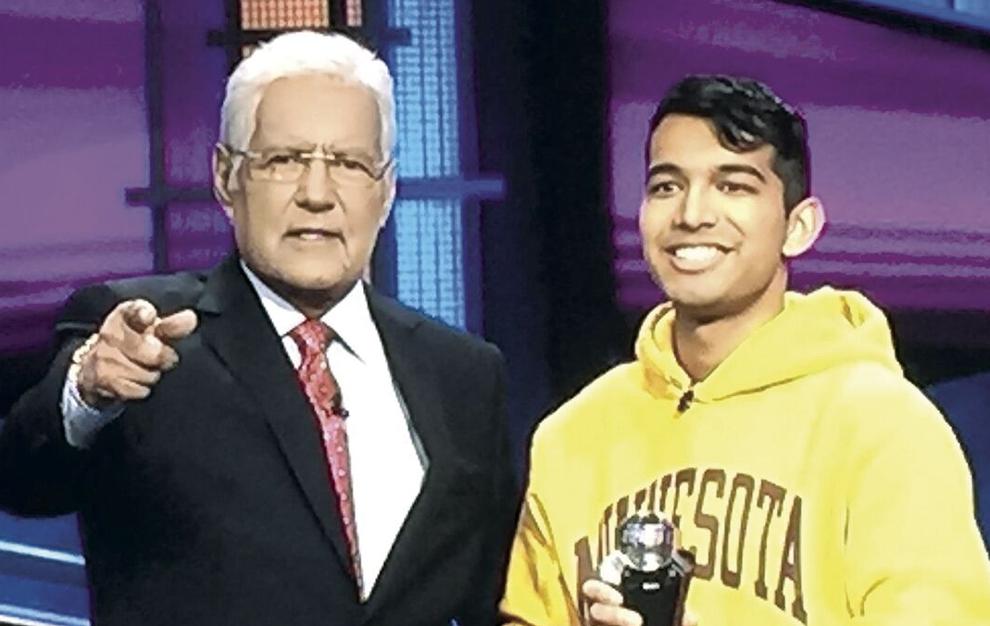 Nibir Sarma, the Eden Prairie resident who won the 'JEOPARDY!' College Championship in 2020, has been selected to compete in the popular television show's 2021 Tournament of Champions.
The championship series is set to air May 17-28 and is being hosted by Buzzy Cohen.
Fifteen top competitors, including Sarma, are set to face off for the $250,000 grand prize, which will be matched and donated to the Hope of the Valley Trebek Center for the Homeless. The Trebek Center will assist up to 300 people per year with shelter, intensive case management, mental health services, job training and placement, substance abuse counseling, housing navigation, life skill training and medical care.
Cohen, a fan favorite, first appeared on 'JEOPARDY!' in 2016 when he won $164,603 over nine games. He returned in 2017 to win the Tournament of Champions and in 2019 as a team captain for the show's All-Star Games.
The Tournament of Champions consists of players who won the most games between the last Tournament of Champions and the end of 2020, as well as the most recent Teachers Tournament and College Championship winners.
In the Twin Cities, 'JEOPARDY!' is broadcast at 4:30 p.m. on KARE 11.