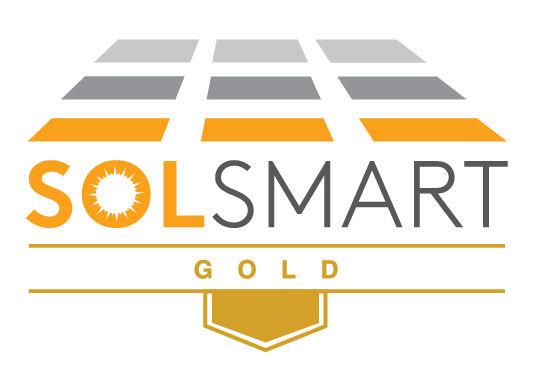 The City of Eden Prairie has achieved the Gold designation from the national SolSmart program for making it faster, easier and more affordable for homes and businesses to go solar. 
This designation recognizes Eden Prairie for taking bold steps to encourage solar energy growth and remove obstacles to solar development.
As a SolSmart designee, the city has participated in several renewable energy programs and events such as Xcel Energy's Partners in Energy, Midwest Renewable Energy Association Solar Power Hours and the Minnesota Brightfields Initiative.
The city also removed restrictions banning solar photovoltaic (PV) development and passed an ordinance allowing solar energy systems as an accessory use in all major zones.
In addition, the city provides information and tips on its website to assist residents and businesses with financing solar projects and navigating the solar permitting process, and is leading by example through installing solar PV systems on municipal buildings.
More info: edenprairie.org/SustainableEP.