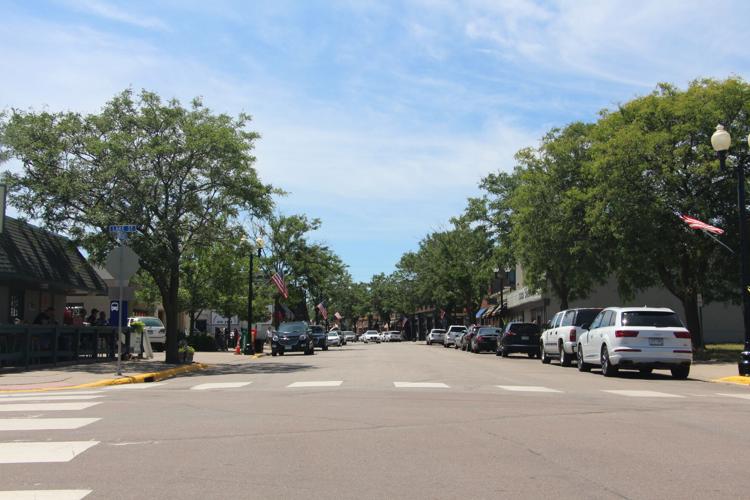 While this year's Crazy Days event in Excelsior has been canceled, participating local businesses will still be holding a sale in the historic downtown. It just won't be a bigger event due to the logistics of keeping everyone safe during the pandemic, Jen Weiss, the community relations and membership director of the Excelsior-Lake Minnetonka Chamber of Commerce said at a recent Excelsior City Council meeting.
Typically Crazy Days also includes food vendors, live music, historic tours and more.
Excelsior's Summer Clearance Sale will run Aug. 13-16. Businesses will set their own hours so shoppers should check each store's website.
Participating stores include The Lakes Running Co., Style Hunt, Sweet Nautical, Ooh La La Boutique, Jes Naturals CBD Wellness, Lake Effect, Martin's, The Vintage Loft and Amore and Fede. There is still time for area shops to join.
Businesses will do whatever they can to create a safe shopping experience that allows for social distancing, said Pete Miller, owner of The Lakes Running Co. and one of the sale organizers. As he plans for the sale, he considers how to space merchandise so people can stay distanced. The check-out process at his store is completely touchless, Miller said.
The number of people in stores will be limited, protocols are in place for clothing and dressing rooms will be wiped down among other precautions, said Darcy Markus, owner of Style Hunt who is also one of the sale organizers. Masks are required by the City of Excelsior while shopping indoors.
Markus was disappointed when Crazy Days was canceled and thinks shoppers are too. It's something that she looks forward to because of its fun atmosphere, she said.
Crazy Days is also an opportunity for retailers to clear out merchandise, Miller said. Throughout the year, he sets aside items he plans to sell at the event. Moving forward with the summer sale is partially out of necessity since businesses count on it to move inventory before fall items come in, he said.
Having the sale later in the summer makes sense to owners, who got a late start to the season because of closures in the spring due to the pandemic, Miller said.
Follow the Sun Sailor on Facebook at facebook.com/mnsunsailor.