Thank you, Sun Newspapers for allowing me the opportunity to address an issue that might be hidden from our sights during the current COVID-19 pandemic but has not gone away. I am referring to the epidemic of distracted driving that continues to kill and rob precious lives of a future.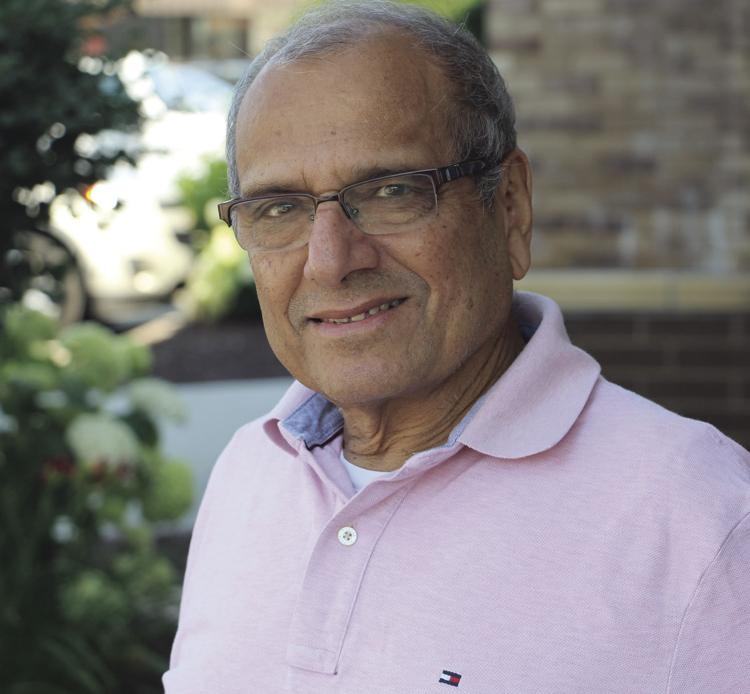 Traffic fatalities in Minnesota are on the rise. The latest data from the Minnesota Office of Traffic Safety reports 238 fatalities as of Aug. 28. Compare that to 222 fatalities at the same time in August 2019. One would have expected the number to be lower because there is less traffic on the road caused by COVID-19 that interrupted our regular lives since the beginning of 2020. But that has not been the case.
The Governors Highway Safety Association provided a convincing explanation for the above trend by pointing that sparse traffic on empty roads spawned a spike in speeding and other types of reckless driving. Crashes and fatalities are bound to occur due to this behavior. Sadly, the situation is not confined to large metros. Troopers in Colorado, Indiana, Nebraska and Utah have clocked drivers going more than 100 miles per hour on highways. In Los Angeles, cars are going as much as 30% faster on some streets, prompting changes to traffic lights and pedestrian walk signals. In New York City, automated speed cameras issued 24,765 speeding tickets on March 27, nearly double the number issued daily, a month earlier, despite far fewer cars being on the road.
"We're getting reports every week of dozens of drivers being cited for traveling over 100 miles an hour. That's just insanity for our roadways," said Michael Hanson, director of the Office of Traffic Safety in Minnesota, where 42 people were killed in traffic collisions in the first 45 days after the state's March 16 stay-at-home order went into effect. By comparison, 29 people were killed on Minnesota highways during the same period in 2019.
"We have had half the traffic and twice as many fatalities," Hanson said. "We have more available lane space for drivers to use and abuse ... and people are really, really abusing."
A very high-risk driver category is that of novice teen drivers. Another finding from the Governors Highway Safety Association report deepened my concern that half of all teens will be involved in a car crash before graduating from high school. However, it was sobering to learn from the report that teen drivers who continue to practice with their parents increase their chances of avoiding a crash. Therefore, it is particularly important that parents of teens actively monitor the driving practices of their teen.
In my research on teen behavior, I noted that peer-to-peer influence plays a dominant role in shaping teen behavior. I wanted to take the finding further and chose to have Shreya R. Dixit Memorial Foundation focus on peer-to-peer influence. The foundation embarked on a project to develop and implement a process model of positive reinforcement with active teen engagement. The model utilized education, incentives and actions to instill distraction-free driving behavior with peer-to-peer influence-based projects and activities. To deploy this model the foundation established distraction-free life clubs at high schools. The four-year-long experiment at the Eden Prairie High successfully demonstrated the viability of the club concept. It allowed club members to retain the behavior learning long after graduating from the high school. A recent summer internship program administered by the foundation with active support from the club alumni who are now in college represents sustainability of peer-to-peer influence. The model has since been fully documented with user manuals and guides to help replicate at other high schools in the state. For details about the club concept, visit shreyadixit.org.
Vijay B. Dixit, of Eden Prairie, is chair of the Shreya R. Dixit Memorial Foundation. Readers are encouraged to comment on this column by emailing to vijay@shreyadixit.org.