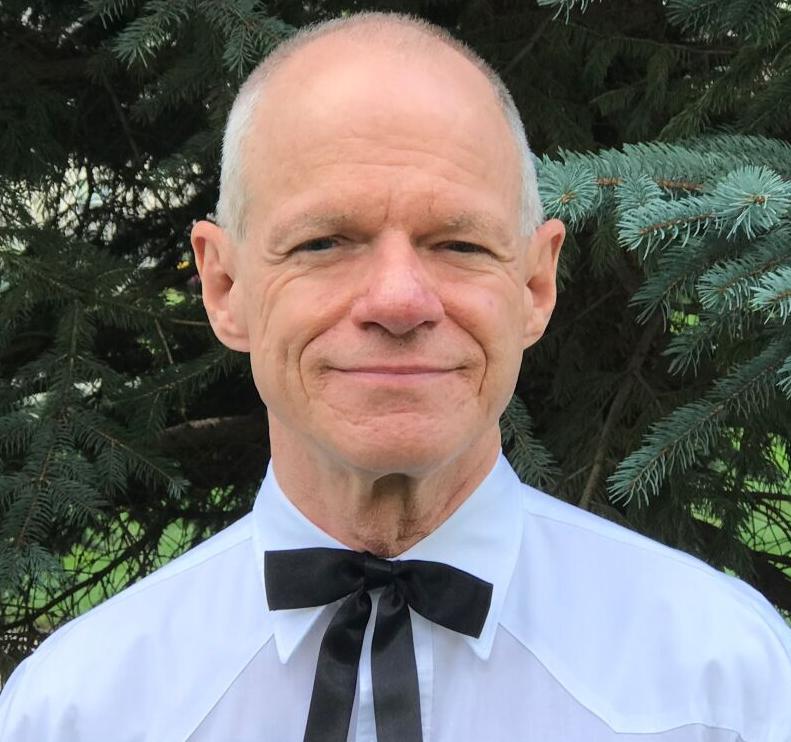 Cassia volunteer Mark Benson recently received the Excellence in Volunteering Award for his contributions at Elim Shores in Eden Prairie.
Awards for Cassia excellence recognize Eden Prairie volunteers who have found innovative solutions to problems during the pandemic.
On any given day, a team of staff members and volunteers works around the clock to enhance the quality of life for residents, patients and clients in care communities. At Cassia, leaders ask co-workers annually to nominate staff who go above and beyond what's expected of them to make someone's day brighter.
We are inspired by their compassion, integrity, collaboration, innovation, respect and most of all, the love they show to those we serve. Residents are also nominated for the positive impact they make on others.
Benson has volunteered at Elim Shores for seven years. He created a new life enrichment program called "Music and Memories" to curate and share music and dance videos around a specific theme. He also dresses up in costumes to match the theme. This program has become a resident favorite and was especially great during COVID restrictions. Benson brought music back to Sunday Worship Services, partnering with the Elim Shores chaplain to select and share music videos of hymns via digital technology. This was an innovative solution to a COVID restriction.
Benson recently formed a Worship Advisory Team made up of Elim Shores Residents. This team meets bi-monthly with Benson to select hymns and special music videos for Sunday services. When Elim Shores' Chaplain Peter Johannsen, is on vacation or "off-site," Benson happily steps in to preach on Sundays and lead the mid-week Bible study.
"Not only is Mark an exceptional volunteer, he is also an extremely generous donor to Elim Shores," says Director of Life Enrichment Becky Amundson.
"Mark purchased and donated a big screen television and sound bar for the Great Room so residents could see and hear movies and videos better. He donated some lovely marble television trays to use outside residents' apartments when needed and outside each elevator for hand sanitizer. Mark also donated supplies and equipment to the Spiritual Life department, including a microphone sound system, new podium and Google Chromebook. He is always willing to support Cassia's mission to foster fullness of life."
"The one thing that moves me most about volunteering at Elim Shores is being blessed by the relationships. There are so many kind, sweet, loving people to meet, learn about life from, share a memory or a laugh with and just be with for a while. When the day is done I thank God for each and every one," Benson said.