Parents of Plymouth Middle School band students are joining forces to raise money to replace the band's set of timpani drums in time for the 2020 spring concerts.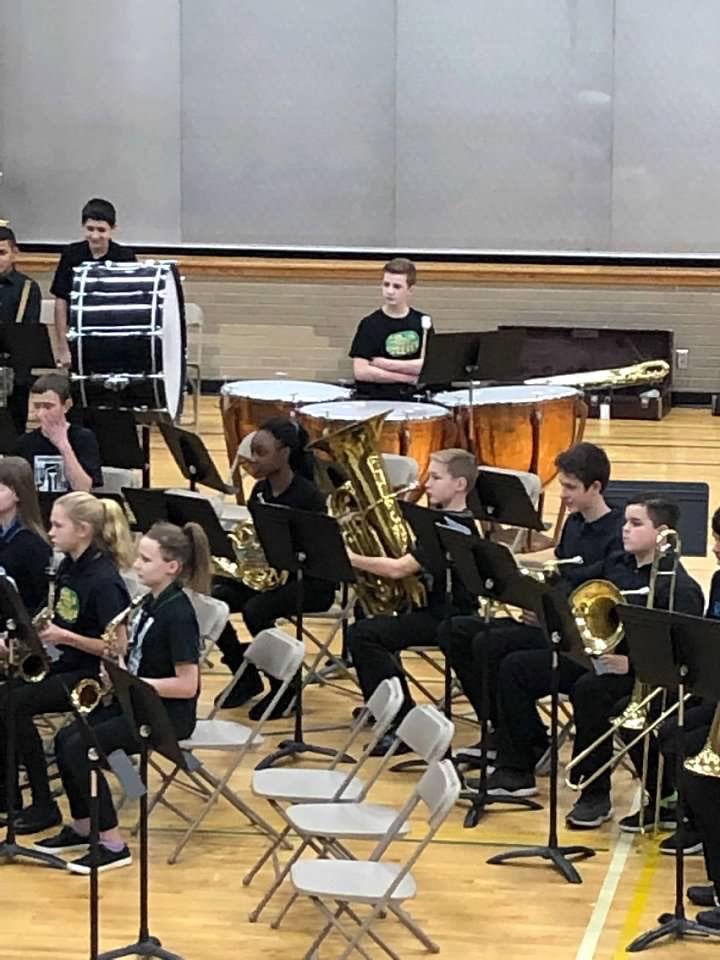 The goal is to raise $13,000 to replace the current set of timpani, also known as kettle drums, which date back to 1953. The current timpani, which have been an integral part to middle level band, no longer hold their pitch and are not repairable, according to Lyn Enoksen, band director.
Julie Ritz-Schlaifer is the mother of two sons who participated in the school's band program. She didn't want to see the music program diminished by not having these instruments.
Her older son, Leo, a 2018 Robbinsdale Armstrong High School graduate, is studying saxophone performance and music education at Northwestern University in Illinois. She credits his middle school band experience for starting him on this path.
"But for this program, I don't think this is what he would be doing," said Ritz-Schlaifer, who is among a group of passionate parents raising awareness for the need to replace the timpani. Other committee members are Jessica Fricke and Brenda Brinks.
"I just thought our kids in this district deserve better," she said. "What's a band without a timpani?"
"We see the value of having that instrument there for them and for everybody," she added.
To help raise funds, the committee first began by raising awareness of the need during the winter concert, which resulted in almost $3,800 in free-will donations.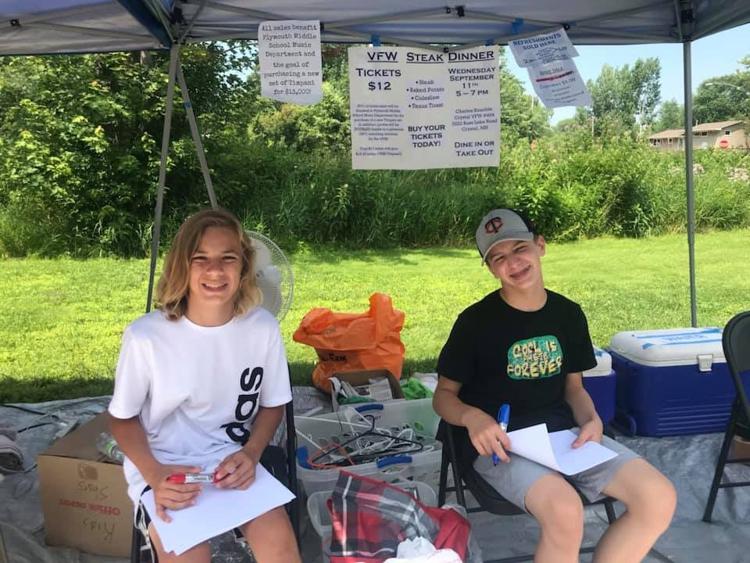 "The response was overwhelming," said Ritz-Schlaifer.
They also organized a three-day garage sale last month, where parents donated items to sell, which got them half way to their goal by raising another $3,000.
With approximately $6,000 left to raise, the committee invites the community to a steak dinner 5:30-7:30 p.m. Wednesday, Sept. 11, at the Crystal VFW Post 494, 5222 Bass Lake Road, Crystal.
Eighty percent of ticket sales will be donated to Plymouth Middle School Music Department for the purchase of a new timpani set. The profits will be doubled with a matching donation by the VFW.
To purchase tickets, email jritzlaw@gmail.com.
A GoFundMe page, "It's Time for a Timpani," has also been set up for donations. Click here to donate.
Follow the Sun Sailor on Facebook at facebook.com/mnsunsailor.