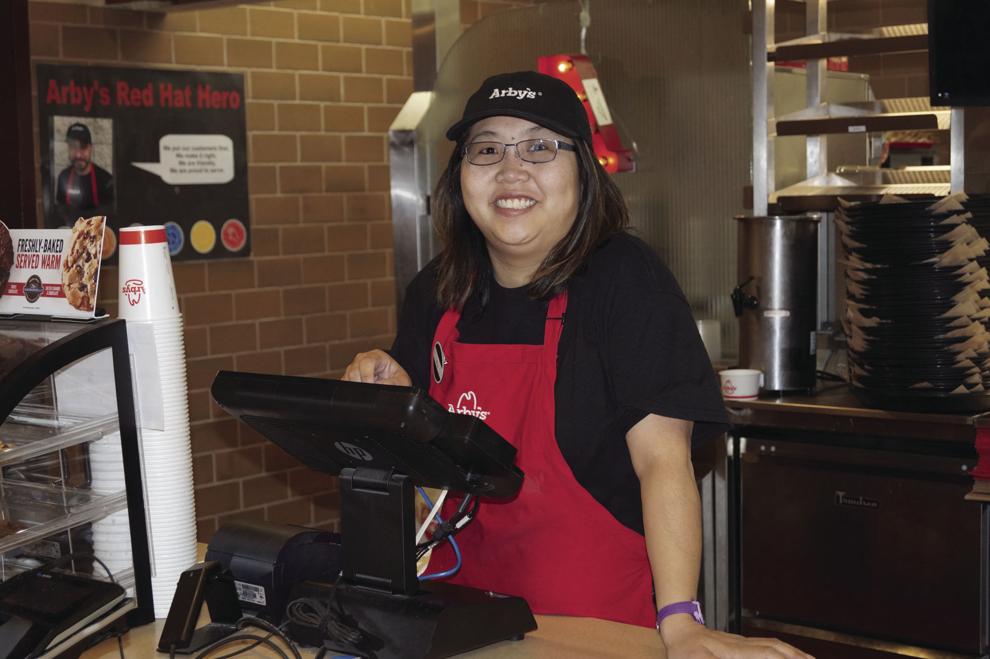 Minnetonka-based Opportunity Partners nominated Arby's restaurants in the Twin Cities, including locations in Plymouth, Minnetonka, and St. Louis Park, for an award recognizing employers for hiring staff with disabilities.
Twin Cities Arby's was named an Outstanding Disability Employer by the Minnesota Organization for Habilitation and Rehabilitation during National Disability Employment Awareness Month in October.
An awards ceremony was Oct. 18 at the Plymouth Arby's and included the award presentation to Arby's crew members.
"Arby's welcomes people with disabilities as employees right away, working to integrate them in their workplace culture," said Ben Kopnick, coordinator of the Opportunity Partners grant-based program that provides support through peer mentorships and supplemental taxi transportation for workers.
Managers and staff work to put people into positions where they are most likely to succeed, he explains.
Opportunity Partners is also a key element in this equation. "They are here frequently in the beginning, helping out as needed and making sure that the new team member not only fits our needs, but that we fit their needs as well," said Rexanne Mullihan, area supervisor for Arby's Restaurant Group.
Those with job placements from Opportunity Partners clean tables in dining rooms, greet and thank guests and engage them in conversation as they become more comfortable. Team members also fill orders, work with slicers and fryers, among other duties.
Opportunity Partners supports job placements at Arby's restaurants in Plymouth, Minnetonka, St. Louis Park and St. Paul.
The restaurants challenge their employees by adding job responsibilities and promoting them when merited, Kopnick said. "This allows them to push themselves and grow their skillsets."
Celebrated every October, this year's theme for National Disability Employment Awareness Month is "The Right Talent, Right Now." It celebrates the contributions of workers with disabilities and educates about the value of a workforce inclusive of their skills and talents.