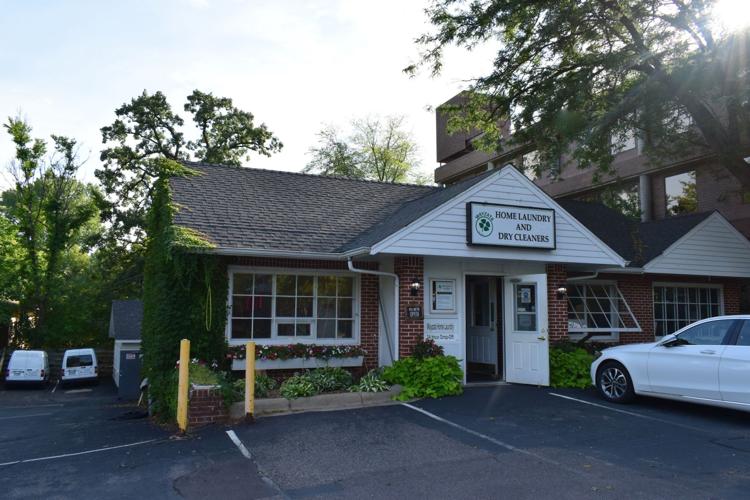 Kevin Dynan was 12 years old when he started helping at his mom's laundry service business, then located in the basement of a bait shop on Lake Street.
It was there, he said, that he began to learn what it takes to build a successful business that can accumulate a loyal customer base. 
"It's that personal touch, that they have that opportunity to talk to me, whether they're a happy customer or a disgruntled one. … That was what was pounded into my head when my mom was here," he said.
Sitting in the back office of Wayzata Home Laundry & Dry Cleaners, Dynan tells the story of how his mom came to acquire the business that has stayed in the family for more than 60 years.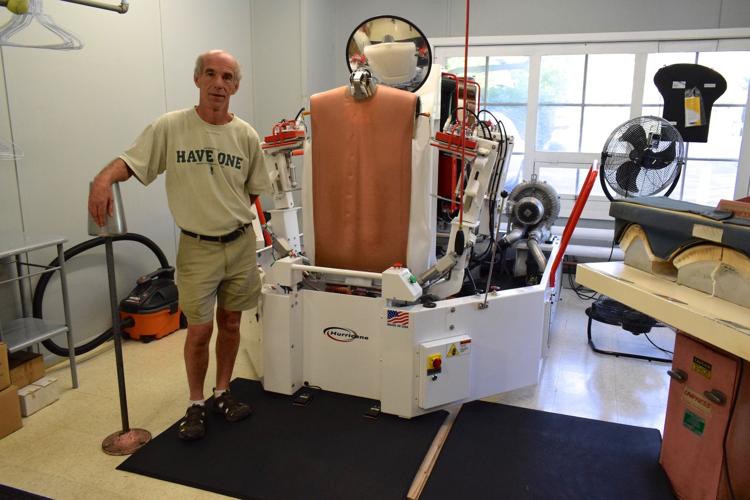 Dynan's parents, Michael and Pearl, were living in Plymouth. With nine children at home, Dynan's mother found herself working a few jobs, one of which was catering a party at the Pillsbury mansion on Lake Minnetonka. After hearing that the then-owners of Wayzata Home Laundry had plans to sell or close, it was recommended by a party goer that Pearl consider taking over the business.
"She told them she'd check into it and so she did. The people that owned it, I believe, wanted $5,000 for it," Dynan said. "So, she went to Wayzata State Bank, her and my dad, to see if they could get a loan to buy the place." 
They were turned down for the loan, but once people from the party heard the news, 13 of them decided to co-sign on the loan so that Pearl could take over the business in 1955.
Around seven years later, the business moved into its current location, a former residential home at 820 Wayzata Blvd. E.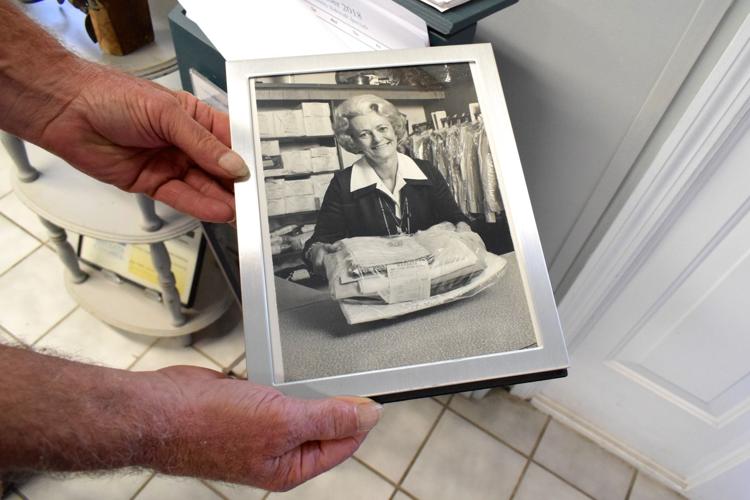 Dynan worked alongside his mom through the years, learning the trade as the business changed locations and added services, including dry cleaning in 1968. His siblings also lent a helping hand to help run and grow the business.
"All nine of us have worked here at one time or another," he said.
In 1976, Dynan started working full time.
"I've been here ever since," he said.
Today, the full-service cleaner offers dry cleaning, shirt laundry, tailoring and alterations, household good cleaning and wash/dry/fold services. Dynan runs the business alongside his wife Janet, who he met in the eighth grade and graduated with from Wayzata High School. 
The couple said they've been lucky to have a devoted staff of employees, many of whom have been nieces and nephews and other members of the family.
In addition to a devoted staff, Dynan recently made several upgrades to help the business service the next generation of customers. Recent additions to the business include new state-of-the-art machines, like the computer-powered Unipress Hurricane shirt press and two new wet-cleaning machines.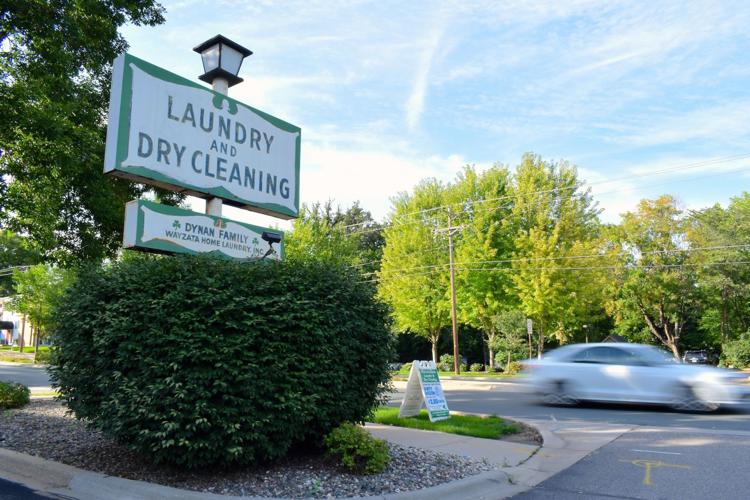 Dynan said other changes include switching to a biodegradable and nontoxic soap and investing in new dry-cleaning equipment capable of using the environmentally friendly hydrocarbon-based replacement to the chemical perchloroethylene. Dynan said his family began using the chemical in 1968, but he knew it was time to switch to a more responsible choice when Minneapolis became the first city in the nation to ban the use of perchloroethylene.
Help with the upgrade came in the form of a low-interest loan from the Minnesota Pollution Control Agency. Dynan said the equipment upgrade has been an all-around success, adding that the process is gentler on clothes and gives customers peace of mind knowing that they're being more environmentally friendly.
Dynan said he's also pleased with the switch from an operational standpoint. He said that he uses much less of the new hydrocarbon dry-cleaning solution and that it's less expensive to dispose of than perchloroethylene, which is now classified by the Environmental Protection Agency as a hazardous waste. The older machines were also much costlier to maintain, Dynan said.
Other features of the laundry and dry cleaner include their 24-hour drop box, and free pick-up and delivery services to the Lake Minnetonka area and parts of the west metro.
As the business moves forward through its sixth decade in the Dynan family, the owner said he's grateful to have maintained and grown the laundry service in the same community that his mother worked in all those years ago.
"Wayzata is a very unique little town. I always say, Wayzata has been very good to us and we are just humble servants," he said. "And the people that come here are faithful and they're loyal. ... We're fortunate to be in Wayzata, very fortunate."