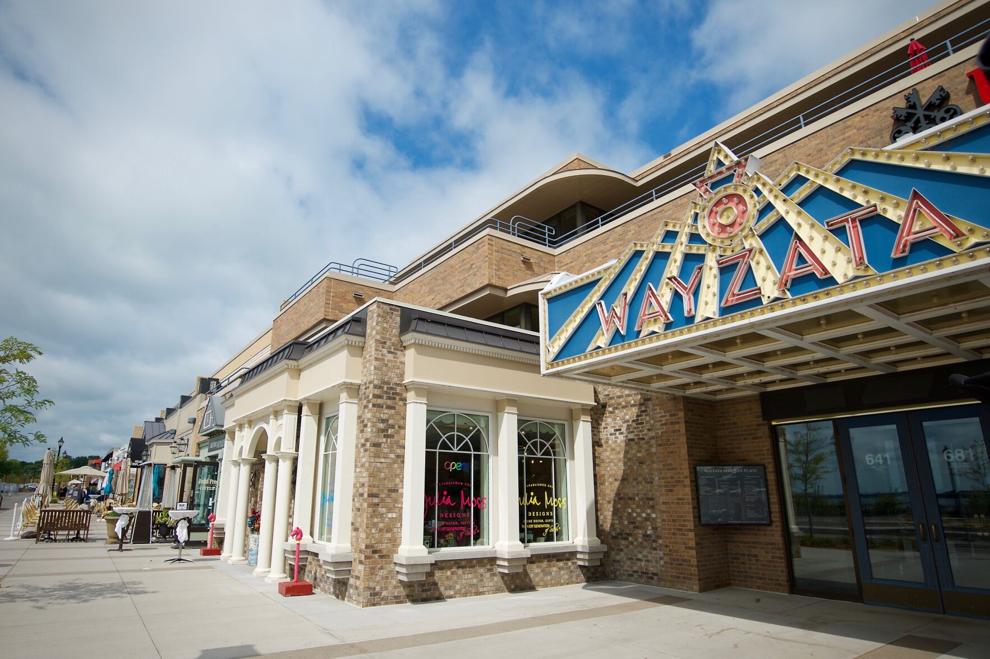 After two failed motions, no moratorium received approval during meeting
The Wayzata City Council met April 20 to discuss a potential pause on some new development. The meeting follows a joint workshop between the City Council and Planning Commission to discuss the commission's recommendation for a development moratorium.
Emily Goellner, the city's community development director, summarized the commission's observations and questions about development into three points: 
• The 2040 Comprehensive Plan notes that up 30 units per acre may be considered in the mixed-use commercial/residential and central business district parcels, but the corresponding zoning regulations are not yet updated to reflect when, why and how this density would be permitted.
• The updates to the city's design standards will be reviewed in public meetings in April, May and possibly June; however, project proposals may be submitted before the updates are adopted.
• There are questions on how the community's vision for more housing choices at varying levels of affordability can be incorporated into regulations and policies that guide development on Lake Street and Wayzata Boulevard.
Goellner also noted that a zoning study task force is currently in the process of leading the city through a multi-year zoning study, slated to wrap up by the end of 2022, meant to address various sections of the city's zoning code that require updates to match Wayzata's 2040 Comprehensive Plan, which was approved last year.
The city's comprehensive plan is a document for guiding growth, redevelopment and improvement through 2040. It also dictates public policy in terms of land use, housing, transportation, natural resources, historic preservation and community facilities. All cities, counties and townships within the seven-county metropolitan region are required to have a comprehensive plan and update it every 10 years.
Goellner said a rewrite of the city's zoning code is generally done every 10 years after a comprehensive plan update.
Goellner gave several examples of conflicts between the current zoning code and the comprehensive plan, including: 
• The comprehensive plan envisions that new buildings on Wayzata Boulevard – more specifically, those guided mixed-use commercial/residential – will have commercial space on the first story and residential units on upper stories. However, most of these parcels are zoned C-3, which does not allow residential.
• The density regulations in several residential zoning districts do not match their corresponding land use categories in the comprehensive plan.
• Several zoning districts have missing or inconsistent regulations for impervious surface, lot coverage and other standards for development.
• The lists of permitted and conditional uses in the commercial districts are outdated.
City staff came to the council with a request that the council discuss four alternatives regarding a possible development moratorium: 1) To do nothing; 2) To impose an emergency three-month moratorium on commercial and multi-family development until design standards are approved; 3) To impose a six-month or longer moratorium in order to accelerate the pace of a zoning study to address inconsistencies between the 2040 Comprehensive Plan and the city's zoning code and other priorities; 4) To impose a 12-month or longer moratorium while seeking public engagement to study the housing density adopted in 2040 Comprehensive Plan and then update the city's zoning code.
"We have had several moratoriums in Wayzata's history," Goellner said, noting that there have been about 18 in the last 30 years. "Not all of them are totally development-related, but most of them are. ... Many of them have been extended beyond the original timeline that was presented, but I'll say there was a trend in past moratoriums to start with the three-month and then extend as needed."
The council proved to be mostly split on how to move forward.
Councilmember Molly MacDonald said she was having a difficult time supporting options three or four, noting a key concern to be what might happen if the city accelerates the pace of the zoning study.
"My main concern is if we hustle, what gets missed?" she asked, adding that she would support option two for an emergency three-month moratorium. 
Councilmember Alex Plechash said he would support a shorter-term pause on development but not a six- or 12-month moratorium.
 "The city planning commission and council already have the tools we need to deny applications or ask for modifications," Plechash said. "I do not believe the reasons given are enough to institute a longer-term moratorium. ... [Option two] makes some sense to me because there is an understandable outcome and a pretty realistic timeline of what that'll do for us."
Councilmember Jeff Buchanan said he favored option two for a three-month moratorium.
"It makes sense to have a moratorium so that our design standards catch up with the applications that we have," Buchanan said, adding that "I'm not really of the mind to even look at amending our comprehensive plan after years of development and public input and engagement that we went through to develop that plan."
Councilmember Cathy Iverson said she supported option three for a six-month or longer moratorium and noted that her overall concerns stem from the higher density that's in the current 2040 Comprehensive Plan, primarily in the mixed-use residential areas, that would allow for up to 30 units per acre.
"The moratorium allows us to do the work to dictate how we want the city to be built. Small-town character, I think it's important to the city. I think it's important to the residents. ... [Option three] gives us a chance to study and review the current zoning and the land use that is in front of us with the 2040 Comprehensive Plan for two things: Density per acre and then really what we're seeing in density by zone." Iverson said.
Mayor Johanna Mouton said she too would support option three for a six-month or longer moratorium because it would provide a longer pause to ensure alignment between the comprehensive plan and zoning ordinances. 
"I just don't think it's realistic that we're going to accomplish everything that we're looking at in three months. I don't think it's fair to try and impose that on anyone, staff included," Mouton said.
The mayor said she would also favor of reducing the amount of land guided for mixed-use commercial/residential along Wayzata Boulevard.
Iverson made a motion for an ordinance imposing a six-month moratorium on new construction and development within the areas of the city guided mixed-use commercial/residential in the 2040 Comprehensive Plan pending study and considerations of amendments to the city's regulation and official controls. The motion failed on a 3-2 vote, with Buchanan, MacDonald and Plechash voting down the proposal.
Plechash then made a motion for an ordinance imposing an emergency three-month moratorium on commercial and multi-family development until design standards are approved.
City Attorney David Schelzel noted that because the motion was for an emergency ordinance – meaning it would be effective immediately upon adoption – it would first require a 4/5 affirmative vote on a preamble declaring the emergency. The motion failed on a 3-2 vote, with Iverson and Mouton voting against the preamble.
"We're just going to leave it status quo for the time being and perhaps reevaluate as things move forward," Mouton said, adding that she didn't want city staff to be overburdened with development applications and how to guide developers.
Goellner said the best resource for city staff could be to potentially utilize more time with the planning firm WSB, which the city already has on contract.
"If we use their expertise we can move forward faster with the zoning study and then we can also utilize WSB to help us review development applications," Goellner said.