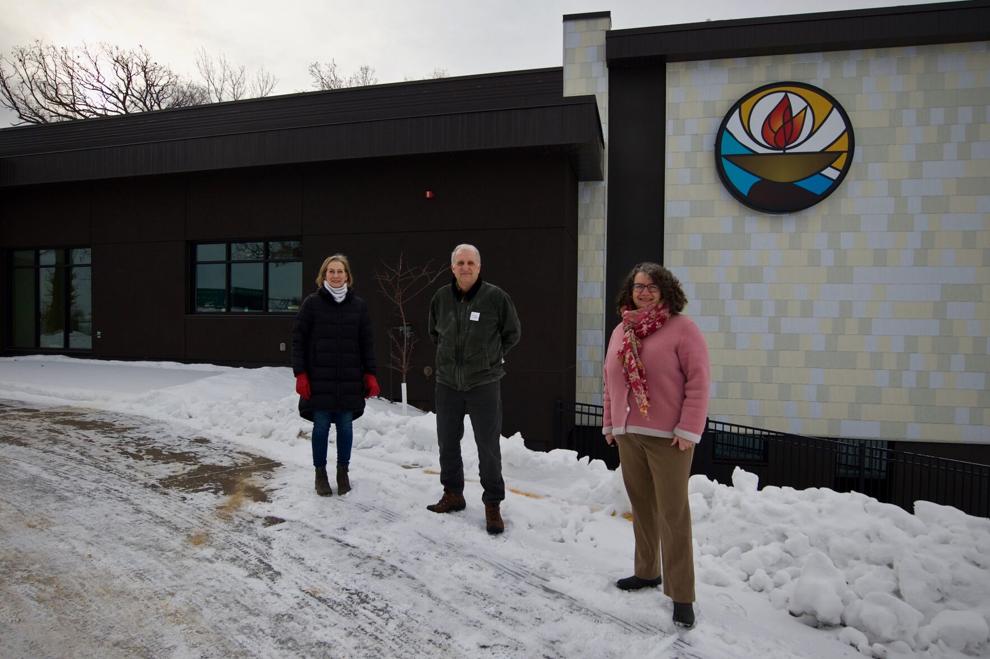 'You have to understand our past in order to build and dream a better future,' said Rev. Lisa Friedman
A Wayzata church is confronting Minnesota's history of housing discrimination — and encouraging others to do the same — by taking steps to renounce a racist covenant in their property deed. 
Kate Flom and other members of the Unitarian Universalist Church of Minnetonka discovered the language in the deed while acquiring the land to build their new church in Wayzata's Holdridge neighborhood.
"We saw on the deed that there was a racially restrictive covenant," Flom said. "We knew it wasn't enforceable, but it was troubling to see that it was there."
The passage from the deed reads: "No lot, plot or parcel shall be sold, leased, mortgaged, used or occupied nor any right thereto be granted, given or permitted to any person other than a member of the Caucasian race."
Flom, who serves on the church's social justice committee, said the covenant was put in place in 1944, with many other properties in the Holdridge neighborhood having the same language placed into deeds between 1944 and 1947.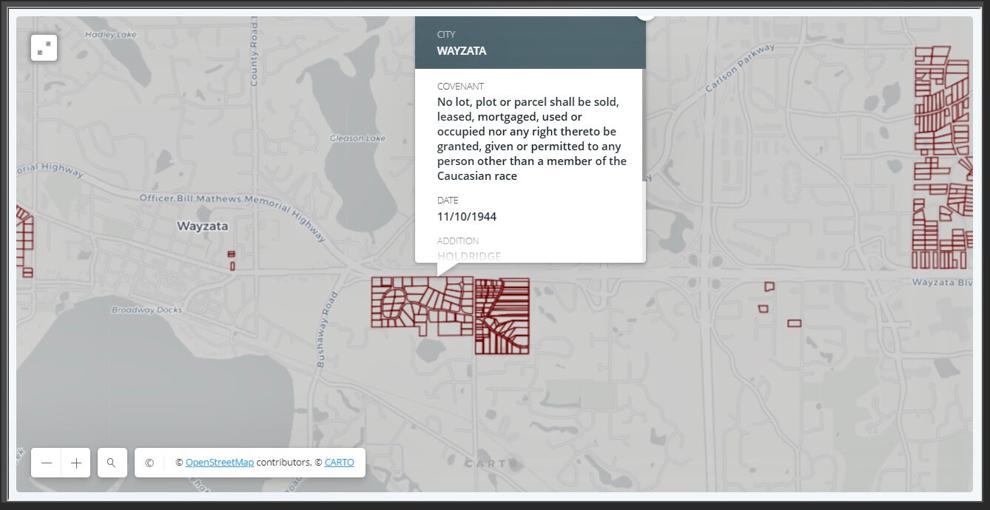 Restrictive covenants based on race were inserted into many property contracts throughout the United States during the first half of the 20th century. The language in the agreements were used by real estate developers to prevent people of color from buying or occupying property and were powerful tools for segregationists.
These types of covenants were nationally declared unenforceable by the Supreme Court in 1948 and made illegal by the Fair Housing Act of 1968, but their impact can still be felt today.
"It helped to institutionalize racism in our country because it made for these 'nicer neighborhoods' with better services for people who were white," Flom said.
For years, church leaders wondered if there was any way to remove or in some way officially repudiate the language in the deed.
Then, in 2019, Gov. Tim Walz signed a bill into law allowing Minnesotans to file a document with their county renouncing racist covenants.
Church leaders are continuing through the steps of officially opposing the deed language, including being assigned a pro bono attorney through the Just Deeds project, which was launched this past summer by the Golden Valley Human Rights Commission. To learn more about Just Deeds, visit goldenvalleymn.gov/equity-and-inclusion/restrictive-covenants.php
"You have to understand our past in order to build and dream a better future. It's important to really understand what happened," said the church's Reverend Lisa Friedman.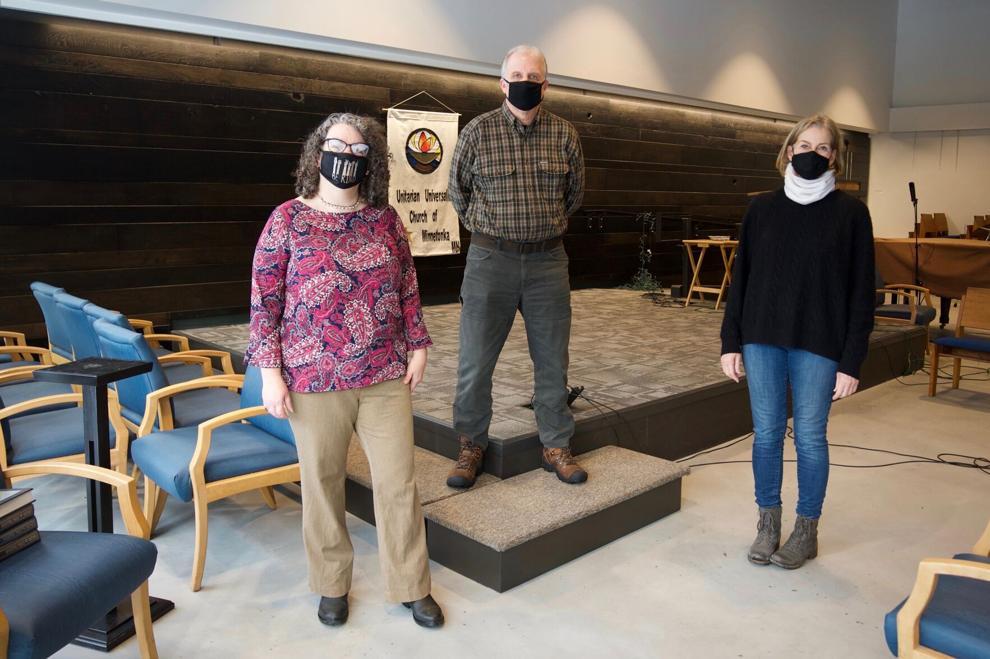 Church leaders have also connected with Kirsten Delegard, co-founder of the Mapping Prejudice project at the University of Minnesota.
Since 2016, Mapping Prejudice has been working to illuminate structural racism by creating a database and map of discriminatory property deeds throughout Hennepin County.
"We hear this story again and again. This is not a unique experience," Delegard said. "We found 25,000 property parcels in Hennepin County with these racial restrictions on them."
Delegard said when a homeowner confronts a discriminatory deed tied to their property, they are forced to consider their community's history and all its complexities.
"Suddenly, these kind of racist structures are not something that's happening somewhere else. It's here," Delegard. "It's in your backyard."
Delegard said she encourages property owners to utilize online tools to look up and take steps toward renouncing restrictive covenants on their property titles.