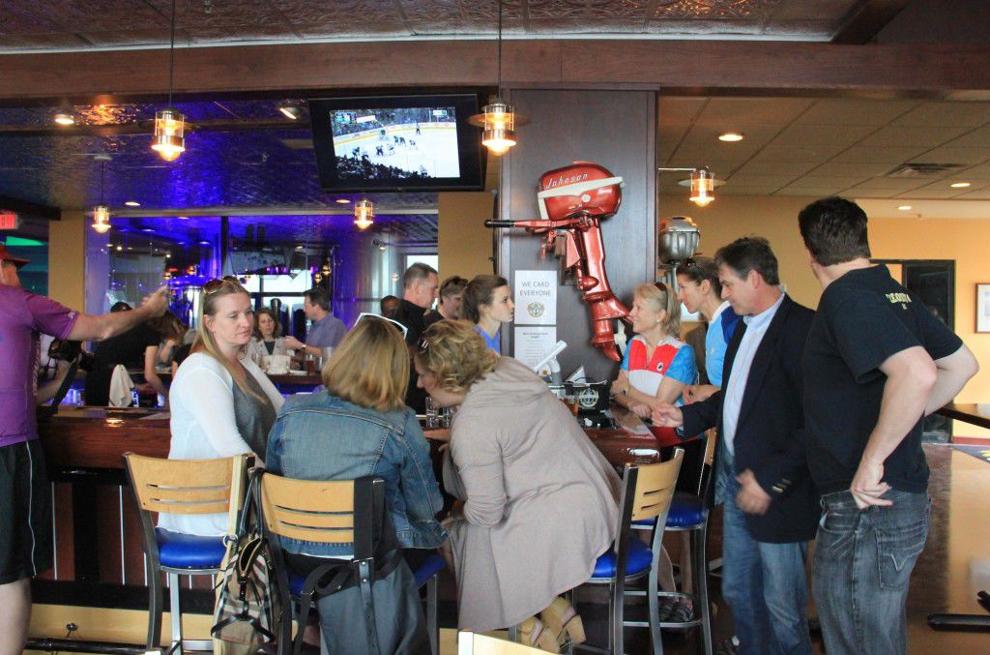 Wayzata BrewWorks, the lakeside microbrewery and music venue, has announced a plan to close immediately.
The brewery opened in April 2016 in the Wayzata Boatworks building, offering customers live music and a patio overlooking Lake Minnetonka.
BrewWorks officials announced Dec. 8 in a statement that they were closing, noting that no COVID-19 cases were linked to the brewery.
According to the statement, the brewery endured through the spring and summer as state mandates temporarily closed and placed capacity restrictions on food and drink establishments to slow the spread of COVID-19.
Kirk Litynski, BrewWorks' director of operations, said the brewery did receive some funds through the Paycheck Protection Program earlier this year, but it wasn't enough to make up for the 50% capacity restriction placed on taprooms after they were allowed to reopen in June.
Gov. Tim Walz ordered a four-week closure of bars, restaurants, entertainment venues and fitness clubs beginning Nov. 20 as COVID-19 cases surged across the state.
"We are now faced with a second shut down imposed by Governor Walz, a shutdown that doesn't involve any sustainable relief from the governor in order to help alleviate the economic calamity brought to our industry as a result of his decision," read the statement. "We have many thoughts around the governor's actions; we will leave it at this; Until the governor and others making the decisions around shutdowns and restrictions are personally financially affected by those decisions, those decisions will continue to cause unnecessary financial hardship."
The statement ended with words of thanks: "We would like to thank all our customers over the years, and most importantly our employees, who were the absolute best employees anyone could ask for."
The governor announced Dec. 9 that he will convene a special session of the Minnesota Legislature beginning Dec. 14 to provide relief to small businesses, workers and families affected by the pandemic. 
"Minnesota's small businesses and workers are bearing a large burden of the COVID-19 pandemic in order to protect their entire community amid restrictions that are saving lives," Walz said. "I call upon our state legislature to come together and ensure our businesses stay afloat, our workers are supported, and our families can put food on the table."
Wayzata BrewWorks is on the site of the original Moore Johnson Boat Works, a boat-building business run by early Wayzata settler Royal C. Moore. The space featured a Chris-Craft inspired mahogany and blonde color scheme and other boat-themed touches like antique outboard motors mounted near the bar.
Litynski said the brewery will continue to sell to-go crowlers of beer and other items through December.
"Everything in the brewery is for sale, from tables and chairs to glassware to tap handles at a significantly reduced price," Litynski said.